Instead of creating a traditional fashion label, Philip Colbert decided to take a different approach. The Rodnik Band is presented as a pop band that pays tribute to Pop Art movement from 50's and 60's. He designs unique clothing that combines fashion, art and music. In the true spirit of Pop Art, his work radiates with colors, humor, and extravagance. This humorous essence enables his work to walk between fashion and art – transforming regular clothes into funny pieces of art. As Colbert perceives The Rodnik Band as a true band, he regularly creates songs based on each collection and plays them at his exhibitions.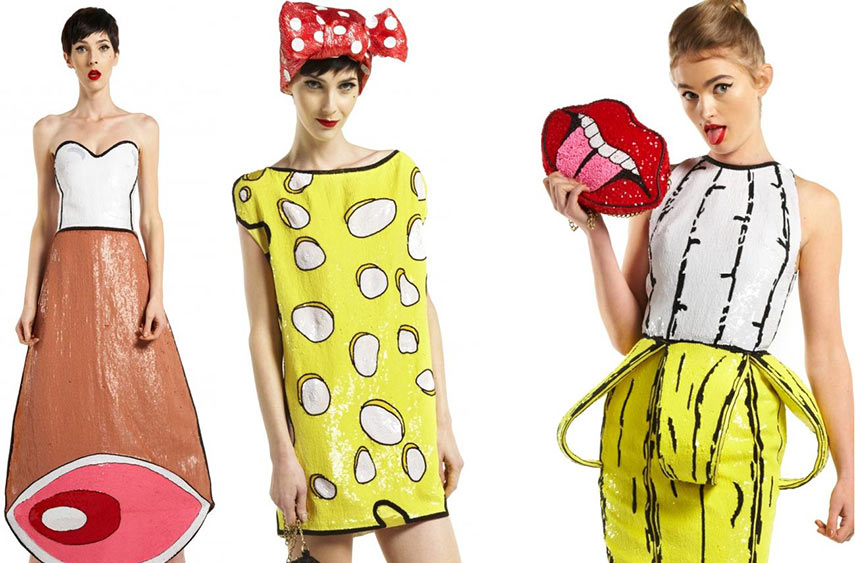 L'art Pour L'art – Plus Humor
There's no better motivation to do your job than having fun doing it. Philip Colbert managed to combine two eras from pop history and create something new and different. These clothes certainly aren't something an average person will wear, but that's not the point anyway. His goal is to design clothes which are fun to create - art for art's sake, plus humor. When you look at his dresses, you won't have an urge to put these pieces on yourself, but you'll certainly want to keep observing them. You'll want to see if you'll be able to recognize the motivation behind each piece – from Warhol's Campbell's Soup Cans to Snoopy inspired suits. Colbert managed to make his brand interactive and engaging, something anyone who is willing can enjoy. These pieces weren't made for the sake of seriousness; they were made so they can be accessible and fun. Colbert's creativity brings something fresh to fashion design, which is far away from the usual pretentiousness.
His designs are filled with references to Pop Art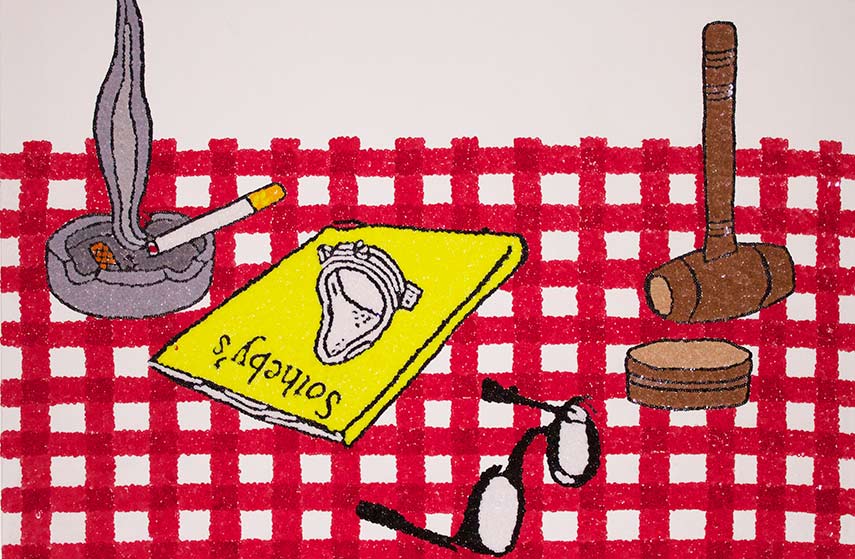 Catalyst for Good Mood
There are people who illuminate the room the moment they enter it. Then again, there are people who are able to implement this brightness into their work and Colbert is one of them. Communication through fashion has a tendency to be too complex and confusing, but his designs are quite opposite. Just like Pop Art, they are simple, direct and function as a catalyst for good mood. A lot of parody exists in Colbert's work, but it's a good-natured parody. It's harmless and its only intention is to make people laugh and feel positive. Besides clothes, Colbert also implements his designs into furniture and many other different objects. As it was said, people probably won't be persuaded to wear all his designs when they see them, but they'll certainly wear a smile long after they are finished viewing them.
A lots of parody exists in Colbert's work, but it's a good-natured parody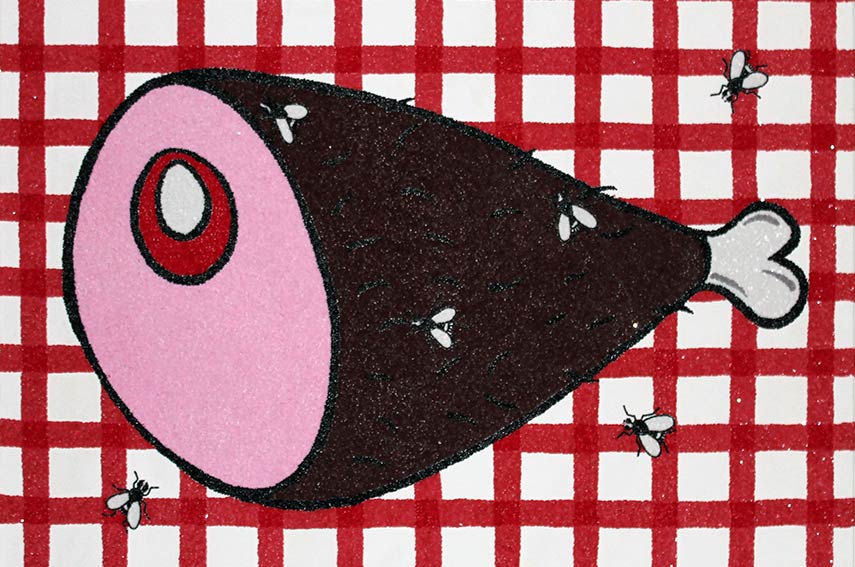 Bringing Joy to Banality
We take for granted the everyday items we own. They have only one function and we stick to it. For example, a chair is here so we can sit on it and a t-shirt is here to be worn. But why not introduce something that's not directly needed, but it simply makes an average item intriguing. With this approach, we make our life intriguing and enjoyable. Philip Colbert and his Rodnik Band have figured out the way to do that and they are doing a great job by making banality fun.
She is represented by Gazelli Art House in London.
Philip Colbert lives and works in London, England.
Featured image: Philip Colbert - portrait, photo credits of the artist
All images used for illustrative purpose only