Known for his playful integration of abstract elements into figurative scenes, Philip Guston was a Canadian-born American artist who achieved recognition and fame by working in two seemingly different (yet connected) styles – Abstract Expressionism and Representational Painting. He belonged to the first generation of Abstract Expressionists before he made a bold choice, deciding to distance himself from abstract art and begin working in neo-expressionism, creating cartoonish renderings of various personal objects, symbols, and situations. While he is best known for his art, Guston is also well respected for his academic career, where he had an opportunity to teach and personally influence generations of young artists.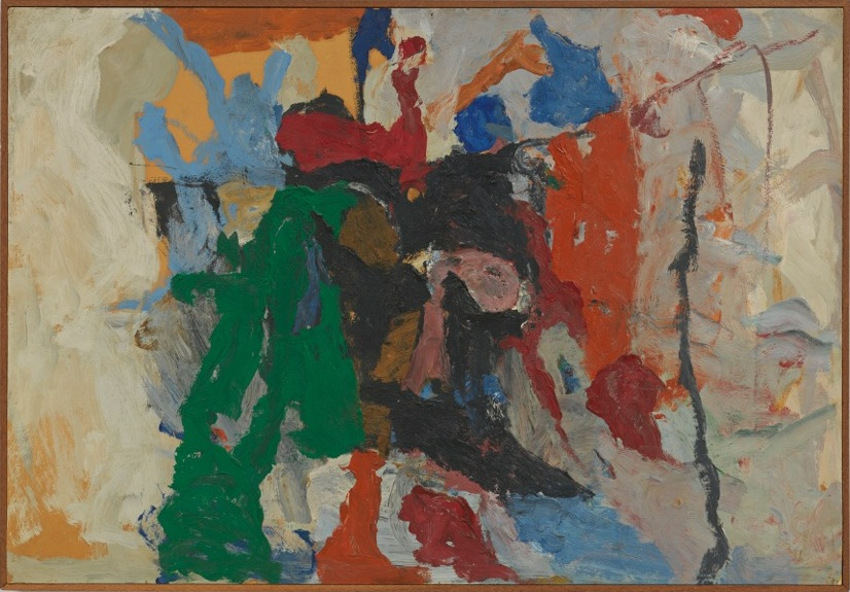 From a Sad Memory to New Feelings of Joy Encouraged by Art
Born in Montreal, Canada as Philip Goldstein, his family relocated to Los Angeles in 1919, when he was still a child. His parents were Ukrainian Jews who escaped persecution when they moved from Odessa to Canada. During his childhood, both Guston and his family were quite aware of the regular racist activities (targeting African Americans, Jews, and other non-traditional white people) performed throughout California by the Ku Klux Klan. In 1923, Guston's father hanged himself, and his son was the one who discovered the body. Four years later, he began painting after he enrolled into Los Angeles Manual Arts High School. There he met Jackson Pollock, and they were both expelled from the school after openly criticizing the school's policies. In 1930, the artist received a scholarship to attend the Otis Art Institute in Los Angeles. During the three months he spent there, he met his future wife, the artist and poet Musa McKim, but also Reuben Kadish.[1] Dissatisfied with school's insisting on painting from plaster casts instead of the live model, Guston soon left, remaining a largely self-taught artist. In the mid-1930s, instead of his inherited one, he began using the surname Guston.[2] Since 1930, he was creating politically aware murals, and one such occasion took him on a trip to Mexico, accompanied by Reuben Kadish and Jules Langsner. They were given a 1,000-square-foot (93 m2) wall in the former summer palace of Emperor Maximilian in the state capital of Morelia, and they produced The Struggle Against Terror, an antifascist mural obviously influenced by David Siqueiros, who himself praised their efforts. His academic career includes teaching at the School of Art and Art History at the University of Iowa from 1941 to 1945, and he continued to teach New York University in New York City and at the Pratt Institute in Brooklyn. Many years later, Guston conducted a monthly graduate seminar at Boston University.
Beside art, he was known for his academic career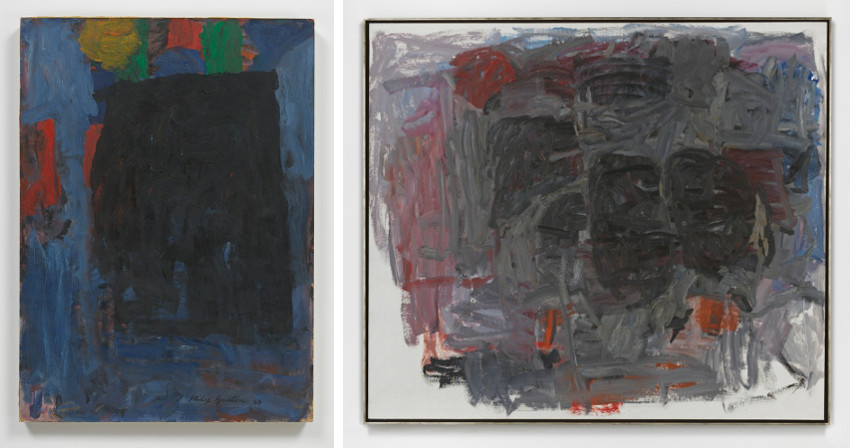 Philip Guston – from Abstract to Representational Painting
In the winter of 1935, Pollock finally convinced Guston to move to New York permanently, subsequently introducing him to many of the New York School painters. Guston continued to paint murals until around 1942, but since 1940, his work was increasingly influenced by elements of abstraction, realism, and reference to myth, altogether creating a very unique and personal style. Over time, he developed his signature color palette in which tones vary widely but hues are restricted, and the surfaces of his canvases became increasingly textured. In 1950, he completed his first abstract works and started getting more and more attention. Guston achieved fame in the 1950s as a part of the first generation of abstract expressionists, although the painter himself preferred the term New York School. His personal style was certainly less grandly expressionistic than that of many of his fellow abstractionists, yet he still viewed the brushstroke as essentially autographic - a trace of the soul of the artist. It was an understanding that would inspire a great change in the years to come. While he created as an abstract painter, Guston achieved critical success, while his paintings were lauded for their luminous, ethereal, and tactile fields of bold gesture and color. However, at what seemed as a pinnacle of one's career, his approach changed. In the next decade, dark and ominous forms crowded his painting, forming a visual language somewhere between abstract and figurative.
A time of personal turmoil and internal conflict followed his 1966 Jewish Museum survey. During the period of two years, Guston completely abandoned painting, focusing instead on drawing. He produced hundreds of works on paper in charcoal and brush-and-ink that are now widely known as his 'pure' drawings. In 1967, as his frustration with abstraction was reaching its maximum, the artist embraced representational approach once again, this time creating modern paintings in a rather personal, cartoonish manner. The first exhibition of these new works was held in 1970, and it received scathing reviews from the most art institutions. One of few who instantly grasped the significance of Guston's new painting was none other than his former abstract friend and colleague Willem de Kooning, who realized that the works were actually about freedom. Misunderstood by the most, Guston isolated himself in Woodstock, continuing to work in this new style. Between 1969 and 1972, he created numerous paintings, for which he's most famous today. These existential and lugubrious works eventually reached a wide audience and found popular acceptance. Late in his life, the painter of modern orientation attempted to re-introduce elements of abstraction into his new figurative style, a feat that can be seen in several of his works from 1980. Philip Guston died in 1980 in Woodstock, after a massive heart attack. Soon after his passing, he was elected to the National Academy of Design as an Associate Academician.
His painting went through radical changes as he distanced himself from abstraction and embraced figurative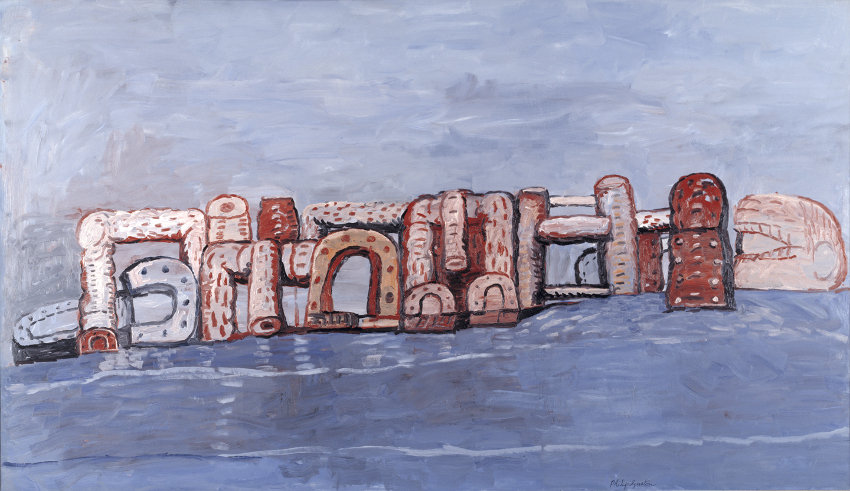 Legacy
Per Aspera ad Astra! By no means, Guston's life was an easy one. He lost his father early and experienced anti-Semitism. And yet, this American painter managed to forge his own path and become one of the most famous abstract artists, who stood toe-to-toe with titans such as Jackson Pollock, Willem de Kooning, Mark Rothko, Clyfford Still, and Barnett Newman. His work was critically praised and recognized, but he began to feel that the loss of image and symbol can't be celebrated as freedom. Wanting to be free, he made a radical transition to figurative work, creating cartoonish paintings that he's arguably most famous for. Despite being misunderstood, he continued creating in this manner, challenging himself, avoiding complacency and refusing to allow external praise to guide his career. His persistence is a valuable lesson for all who are interested in making a name for themselves in the world of art.
He is represented by Hauser & Wirth gallery.
Philip Guston lived and worked in Woodstock, New York.
References:
Anonymous. Philip Guston, Fine Art Museums of San Francisco [September 30,2016]
Rosen A. Imagining Jewish Art: Encounters with the Masters in Chagall, Guston, and Kitaj, MHRA, 2009, p.50
Featured image: Philip Guston - portrait (detail) - photo credits Arthur Swoger
All images copyright of The Estate of Philip Guston, courtesy of Hauser & Wirth