Philip Newcombe is a London-based German artist who gives a new artistic meaning to everyday objects such as lollipops, darts, screws, folded up images of famous places, beach balls, thread, and scent dispensers.
Born in 1970, Newcombe received his MFA from the University of Reading, Berkshire, in 2003, and his BFA (Hons) from the Central St Martins College of Art & Design, London, UK.
Philip Newcombe Oeuvre
Through his career, Philip Newcombe quests ways in which artistic practice can exceed limits of physical spaces and move beyond time and space boundaries. Using everyday objects as inspiration, he unobtrusively transforms them into pieces deprived of their original function, creating a whole new host of potential narratives. Changing the main purpose of the objects through small manipulations or well-directed interventions, Philip estrange them from their everyday context. His installations communicate with the viewer through an alternate game between recognition, formality and language often resulting in a stunning poetry.
Newcombe's objects go beyond the exhibition's space/time-frame, as in Eiffel Tower, 2009, an A4 photocopy of the symbol of Paris and France, folded up and used as a doorstop, the actual image is retracted in order to attract the viewer's attention, to its hosting material, a regular sheet of paper.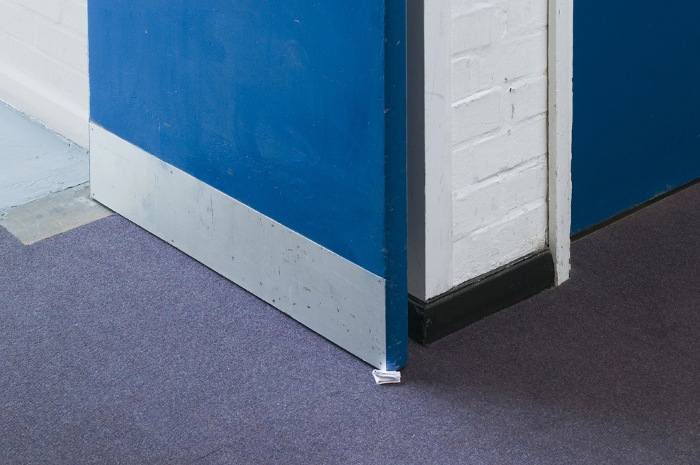 Company
Represented by Maria Stenfors Gallery, Philip Newcombe held his first solo exhibition with the gallery in May 2014. Entitled Company, the show was a selection of artist's works that both function within the gallery space and at times cross over into the public domain. One of the installations in the show was 6 pink gym balls liberated from a lifetime of physical abuse, composed of six pink inflatable balls seemed abandoned in the gallery. The garish and fetching colour of the gym balls appeared to mock the impeccable walls of the gallery room, activating the other objects in the show and engaging them in a dialogue with the space.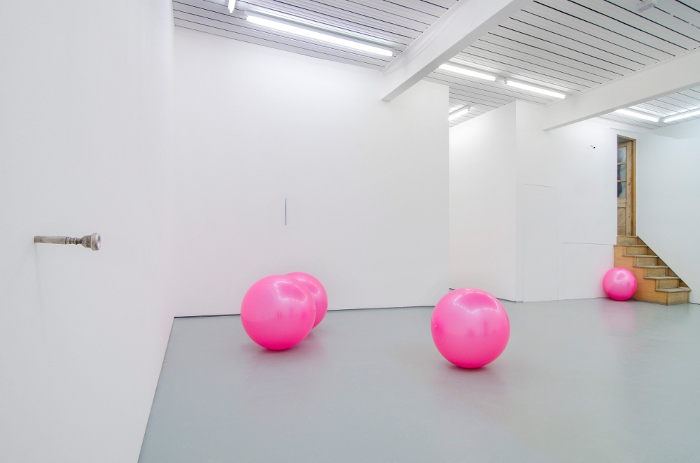 Interlude
For one of his latest show entitled Interlude, or ɪntəˌluːd, in a deliberate phonetical description, which is currently on view in Maria Stenfors Gallery, Philip Newcombe explores the modified perception when space is removed and material transformed and restricted. During the Interlude, the gallery is closed, but work is audible from the outside corridor of the gallery. Behind the closed doors, a solitary speaker is placed on a wall, transmitting repetitive sounds, turning the gallery into an active space, one in a constant state of flux.
The show is on view at Maria Stenfords Gallery in London until July 14th, 2015.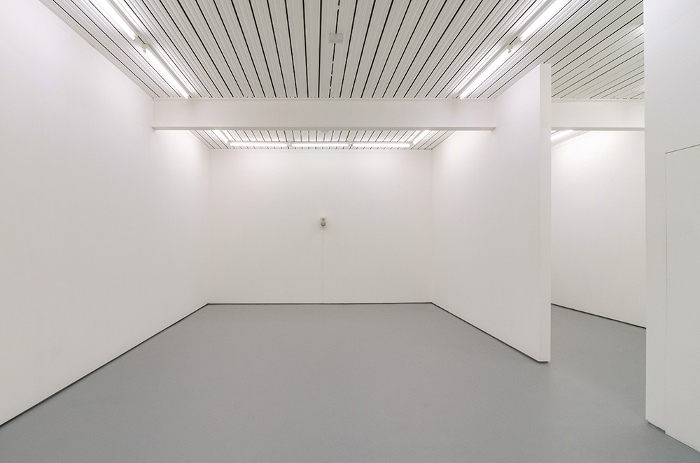 Newcombe's has participated in many exhibitions in London, UK, Rotterdam, Netherlands, Chicago, USA, Paris, France, and Melbourne, Australia.
Philip Newcombe lives and works in London.