Working as an art and design collective, PHUNK is a team of four artists who equally contribute to their creativity making the distinctive blend of traditional Chinese mythology, craft, philosophy, and folklore, Hong Kong wuxia, Japanese manga and otaku subculture, Western popular culture, and design movements. Striving to find the new approached to visual expression, their projects reflect their personal diversity united with the same aims. Their projects include a wide range of fields, from design, via publishing, fashion, music, and film to interactive media.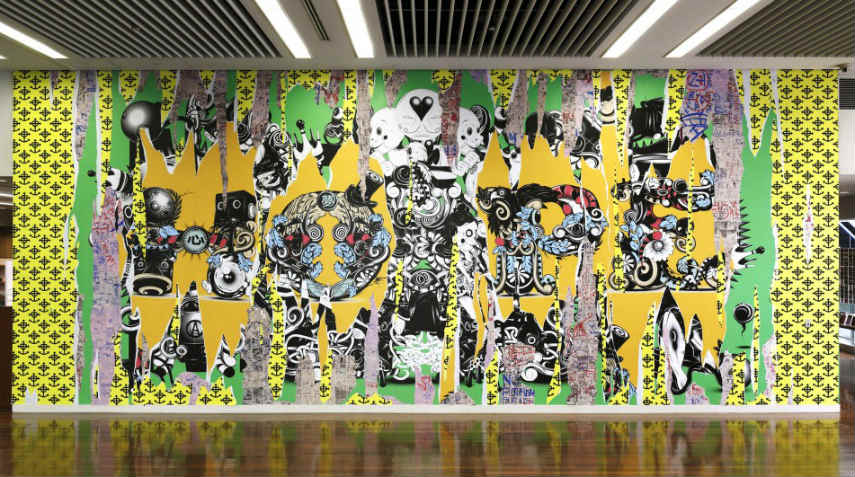 From Music Band to Design Studio
Born in 1994 in Singapore, PHUNK studio is collective of Alvin Tan, Melvin Chee, Jackson Tan, and William Chan who studied together at LASALLE college of Arts. Everything began with an idea of starting a band, but they soon realized that their music sucked and decided to focus their creativity on something else. During the years, their enthusiasm attracted several big-brand names, such as Nike, Nokia, MTV, Daimler Chrysler, Levis, Comme des Garcon, Tiger Beer and Salem. A proud carriers of the label "Creators of modern urban mythological tales" that Chinese Contemporary Art News, Taiwan gave them, PHUNK fully justifies this description creating the works crowded by ancient gods and modern creatures through their characteristic sense of humor. Constantly experimenting with the new approaches, they challenge the conventional definition of an artist and design studio, trying to erase boundaries between that two.
PHUNK is collective of four artists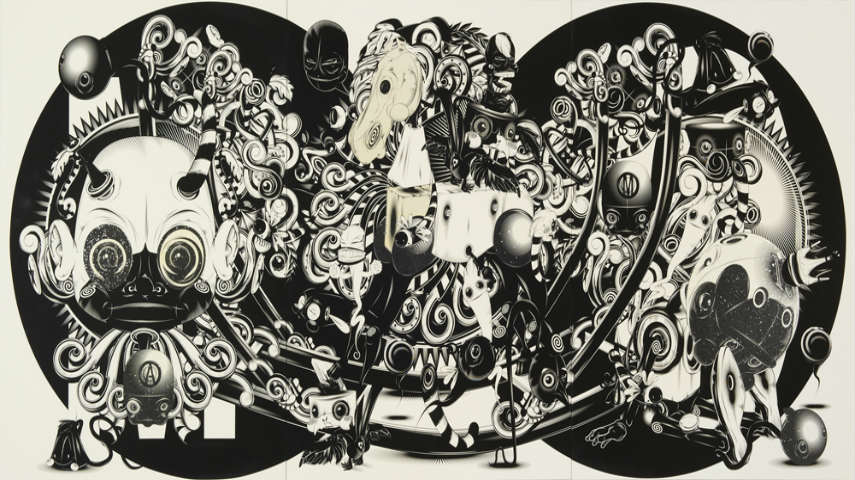 More than a Common Design Studio
Considered as one of the leading design studios in Singapore and even whole Asia, these guy's success is confirmed in 2007 when they have been awarded Designer of the Year. Still, PHUNK is more than a common studio: walking through the realms of art, film, publishing, fashion and design, they represent the mixture of creativity and commerce. Their work has also been shown in numerous solo and group exhibitions, in galleries, museums and art fairs worldwide. Conjoining the messages and visions of each of three artists, PHUNK promises that will continue to challenge the boundaries of design and artistic creativity.
Featured image: PHUNK - Alvin Tan, Melvin Chee, Jackson Tan, and William Chan, Image via taipingcarpets.com
All other images copyright of the artists