Pier Stockholm explores the cultural aspects of time and space. Mixing architectural drawings, mathematic precision, and elements of retro industrial design, he creates installations offer an alternative view on everyday life. He opens up space with light and white colors and manipulates the experience of time with old fashion objects. His nostalgia is not of an emotional kind. It explores the possibilities of change and opens up new potentialities of finding balance in emotion and thought. Stockholm has been actively making art over a decade and throughout his fruitful career, he has been experimenting, innovating, and exploring various mediums and ideas.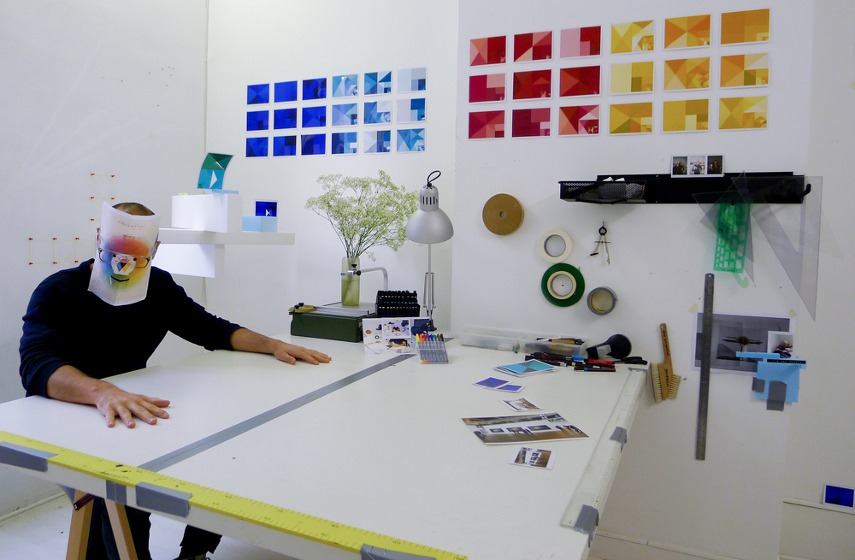 Architectual Precision and Composed Vision
The artist was born in Lima, Peru where he studied architecture. He moved to Sao Paulo to continue his education and graduated from the Universidad De Sao Paul, where he earned MA in Fine Art. After moving to Paris for his postgraduate program, he became fully engaged in his art. The architectural background has a huge impact on how he perceives reality. There is a sense of order and hierarchy in everything he makes, and this characteristic enabled him to pursue engineering and mathematical principles. He draws, illustrates, designs and builds his sculptures using various types of material. His ambition is to show how we can shape and organize our space, whether that is living or working area.
The artist challenges the modernist architecture and utopia we live in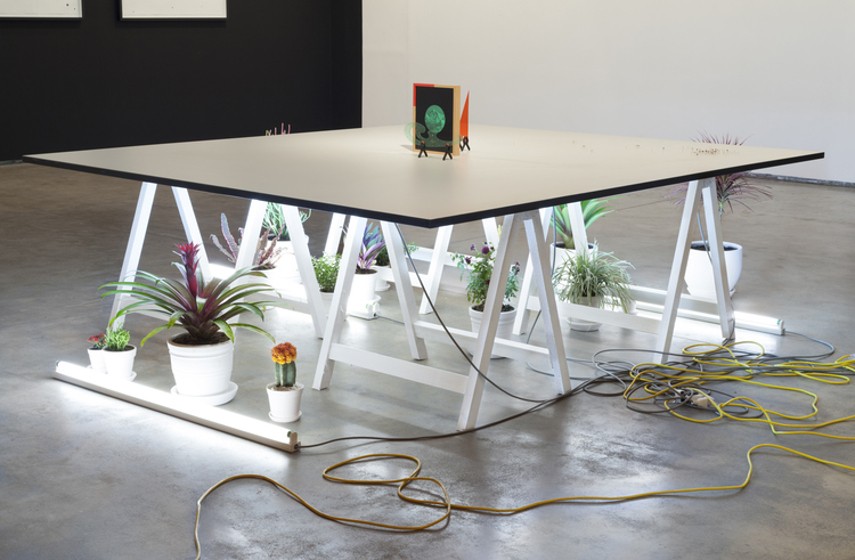 Prismatic and the Power of Color
There is a lot of emotion in everything Stockholm makes. For his Prismatic exhibition from 2012, he connected emotions, thoughts, and concept by drawing a metaphorical bridge between all the things that interest him. He exhibited photograph that shows his artistic lifestyle, and how he sees himself as an artist, full of color that symbolizes thoughts. He placed himself in a working space with items that emphasize function and form in design. He intertwined memories and personal memorabilia in color schemes. Graphical actions deliberately challenge the modernist architecture and possibility of deceiving utopia we live in. Color schemes with geometric structure examine limitations of time and space.
Stockholm questioned the universal acceptance of an A4 format of the paper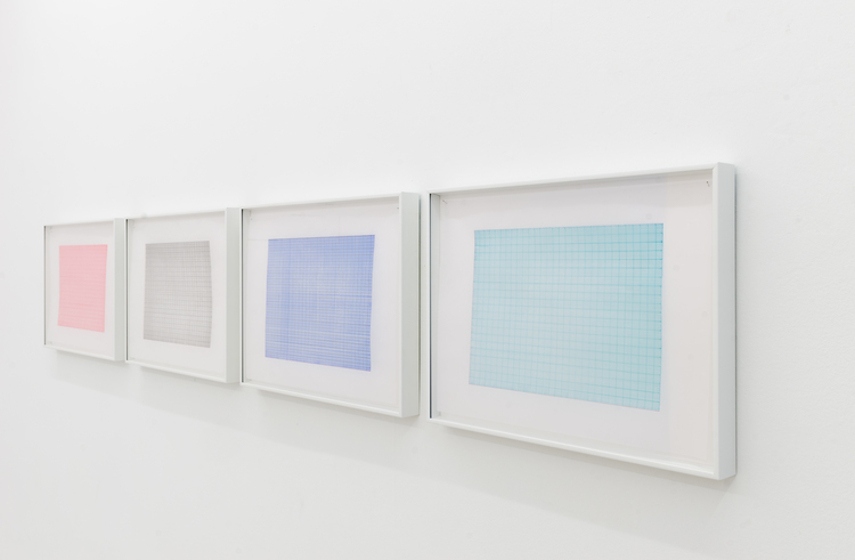 Head On Analysis of General Acceptance
The artist often examines the stereotypes and cultural norms. For example, in his Head-On exhibition he questioned the universal acceptance of an A4 format of the paper. He goes into deep speculation about the usefulness of an object. His conceptual analysis browses the symbols and their associative potential. The artist values intimacy and accessibility of his projects, so he likes to make minimalistic drawings and clean looking sculptures that highlight the content. Without redundant details, his art stays open to the audience. With many different rules and guidelines, Stockholm explores the notion of freedom and charges objects with new meanings.
The artist is represented by Lisabird Contemporary.
Pier Stockholm lives and works in Pairs.
Featured image: Pier Stockholm - portrait, photo by Linus Ricard
All images © Pier Stockholm