Pierre Auville is a French self-thought artist born in 1968 in Le Havre. Since he was young, he was interested in making street art, painting surfboards and sailboats. He is known for applying various techniques and materials that can be found in construction and shipbuilding industrial areas. This is where he got in touch with numerous surfaces and manufactured shapes that he later incorporated in his artworks. Before finding himself in art, Pierre explored many different fields of interest, which were sometimes completely unrelated. Auville work is focused on the modest palette of colors, usually a variety of white, beige, gray, and green, mostly depending on the structure of the cement - his main medium.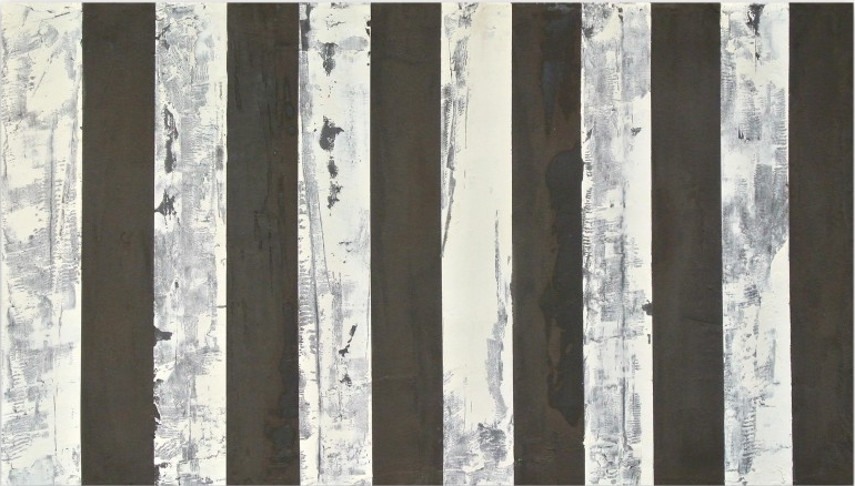 Pierre Auville's Education and Inspiration
Unlike many other artists, Pierre didn't have any artistic background. He studied political sciences at the famous Science Po in Paris. Being inspired by different artistic pieces like graffiti seen on the street walls, he decided to practice art by himself. After graduation, he worked as a journalist for design and home interiors magazines, had a number of management positions in metal industry, joined the French Navy for a period of time, and also spent some time in the medical emergency services. While he was working, Auville took evening classes in fine arts, for almost a decade. His mentor was the renowned painter Anne Papalia. Throughout his aesthetic presentation viewers can see the elements and the influence of modern art movements like the Geometrical Abstraction, Arte Povera, and Street Art.
Auville took evening classes in fine arts, for almost a decade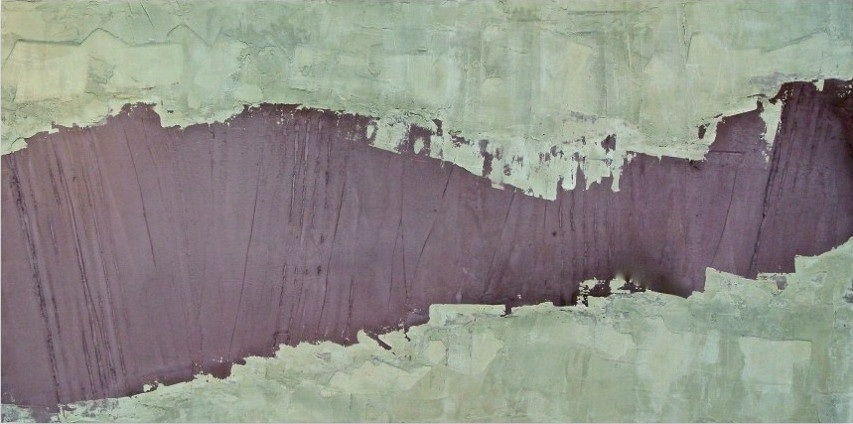 The Cement as the Central Media
For more than twenty years, the author has explored a vast spectrum of materials, techniques, and mediums before he found out the cement. Due to its rawness and versatility, Pierre is able to show the original essence of the hand-made materials. He mostly works with the Portland type cement, made of clay and lime, because it enables muted tones to emerge by themselves. The difference in color depends on the season and location when it was produced, but also on the additional mineral pigment ingredients like slate or coal powder. For the contrast in bright colors, the author adds water-based spray paint during the drying process. Special effects in the form of erosion, corrosion, carving, and polishing are achieved by mechanical treatment, by using sandpaper, steel wires wool or scrapers, and by intense washing.
He mostly works with the Portland type cement, made of clay and lime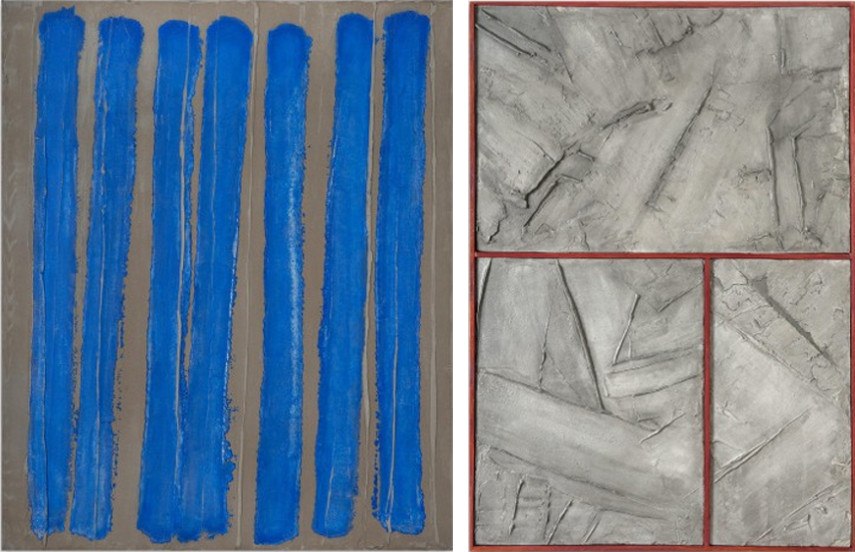 The Symbolism of White
The artist is famous for incorporating construction, industrial, and manufactured materials in his artwork. He applies them over surfaces like Ursalite (high-density foam panels), and adds metal structures, thus creating pieces ranging from one to eight square meters. Pierre art references to different colors of minerals found in stone, like the one from the Lascaux cave in France, the roads of California, or the abandoned WW2 "blockhouse" that line the Atlantic coastline of Western Europe.
The artist is represented by the IdeelArt Gallery.
He lives and works in Paris, France.
Featured image: Pierre Auville
All images courtesy of the IdeelArt Gallery