Drawing his inspiration from the great masters of portrait genre, Pierre Gonnord takes large-scale photos of people that societies have disregarded and branded as outsiders - the poor, homeless, gypsies, the mad and the blind. Although his subjects are indeed people, his renderings leave the impression that they are metaphors for the weightiness of life. Trying to treat his subjects with much more hospitality and decency then what the rest of the world has shown them, Gonnord views these people through a lens of deep compassion and creates images which bring out their storied past in a reverent way. Pierre Gonnord is a real master portraitist of the dark underbelly of global civilization.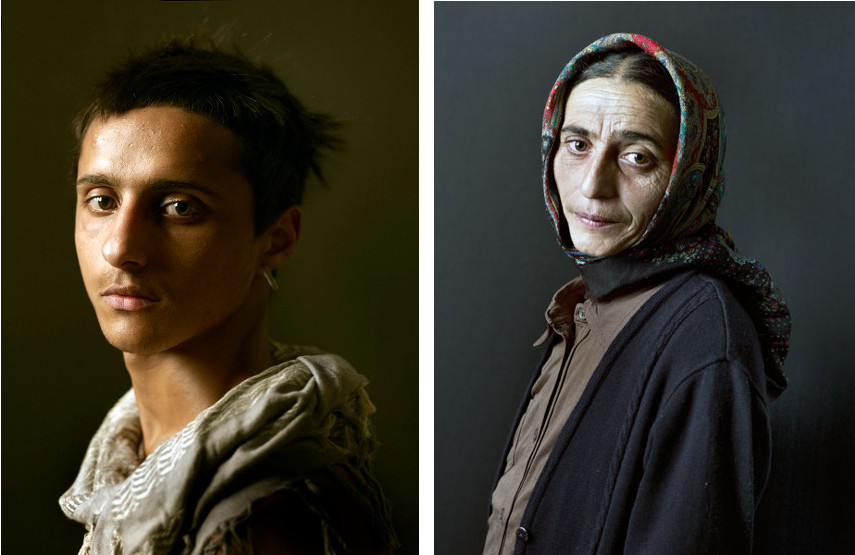 The Idea Behind The Lens
Pierre Gonnord was born in France in 1963 and - as far as photography goes - is almost completely self-taught. His work can be described as a contemporary historian, as he built his photography career by creating images of communities that are constantly on the verge of extinction and in fear for tomorrow. The surprising part comes from the fact Gonnord uses classical methods of portraiture to depict his subjects. His photos are full of grace, charming lighting and details that were once attributed only to the art's greats of the 17th and 18th century - at times, it's hard to be sure if you're looking at a perfectly done oil painting or a photography. He begins his projects by infiltrating lowest societies, spending months at locations reserved only for the poorest and the unluckiest among us. This is an important piece of the jigsaw Gonnord makes as it's crucial for him to establish an honest line of communication with his future subjects, to gain their trust and to know them as much as possible for such a relatively short period of time. Only then is he ready to make the next step and start planning the photo shoot sessions. Channeling the pure elegance through his portraits of troubled individuals makes Gonnord's work simultaneously mesmerizing and shocking, as we would never even imagined seeing such themes represented in a way Pierre Gonnord made possible. His large-scale prints are centered upon the dramatically lit faces of his subjects whose heads emerge from characteristic dark backgrounds. We almost feel ashamed as we realize just how much dignity and beauty there is in the eyes of these troubled humans we've failed as a modern society.
Gonnord's pieces have been known to cause strong emotional reactions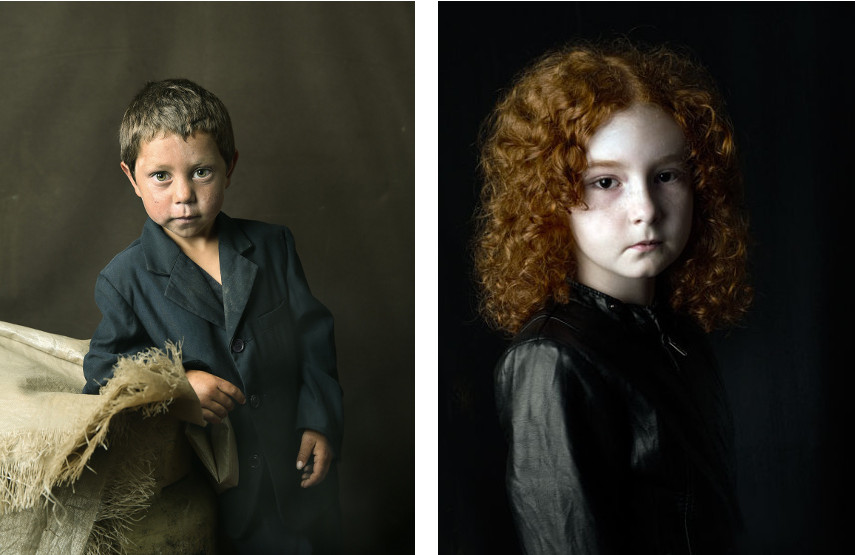 Describing Gonnord's Work Further
Similar to the way Francisco Goya immortalized the vagrants of a country ravaged by war or when Caravaggio elevated street life to the height of history painting, so too does Gonnord explore the similar darkness of his time as each one of his photographies exists as a testament to the casualties left behind by a quickly developing world. Gonnord finds such people through traveling - in his search for desolate individuals led him to countries of South America, Japan and Spain (where he decided to stay permanently in 1988). There he searched for urban homeless youth, the blind, tired farmers and coal miners. Essentially, people that their societies have deemed necessary to disregard. He frames them from the waist up and captures the images using nothing but natural light against a deep black drop cloth that Gonnord carries with him. On the faces that end up as center focuses of photos are mapped the vulnerable, wounded, occasionally hostile reality of those who live, for the most part, unseen. They are at the same time disturbing, beautiful and rife with purpose and honesty. To make things even more personal, Gonnord prefers titling his photos by the actual names of his subjects, which brings a whole new level of intimacy into play. He does not exclusively work with humans all the time, as he has been known to take photographs of the animals present in slums he visit as well. Pierre Gonnord has had a lot of success over the years, being involved with many solo and group shows hosted by prestigious institutions such as the Maison Européenne de la Photographie in Paris, Case Asia in Barcelona, the Museo de Bellas Artes de Sevilla and the Centro de Fotografía Universidad de Salamanca. His photos are a part of quite a few notable public and private collections as well.
Gonnord's subjects aren't always humans as he sometimes likes taking shots of animals as well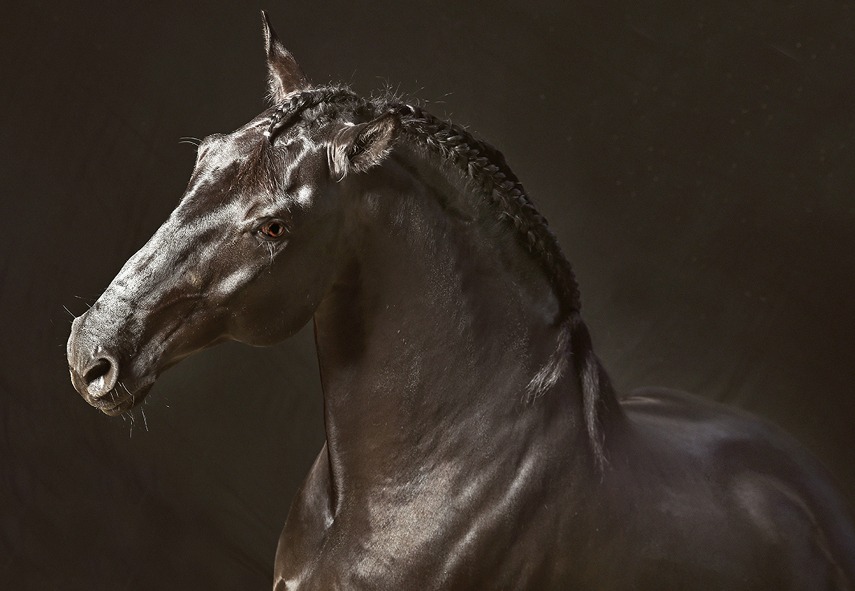 On The Front Lines
Why most of us don't care about people that fit the profile of Gonnord's work? Perhaps we tell ourselves they are beyond any help we can provide and we tell this lie so often that it seems as the truth. The point of Gonnord's photos of prisoners, the homeless, the mad and the blind is to make us remember they are humans too. Each worn face is given to us to explore and question how it reached the state it is in today. In a sense, he takes people who are often considered less than human and makes them larger than life. Gonnord explores the truth and humanity in every imperfection his subjects are hosts of. What is most startling about his work is not the visual experience - which is, without a doubt, a beautiful one - but the hard fact that these photos are probably the only ones these people are ever gonna take. This sends a cold shiver down our spines like only a few things are capable of doing.
The artist is represented by Hasted Kraeutler in New York, US.
Pierre Gonnord lives and works in Madrid, Spain.
Featured Image: Pierre Gonnord - Photo of the artist in front of his work - Photo Credits Kamila Ortiz
All Images Photo Credits Pierre Gonnord