Pino Pinelli is an Italian artist, known for his minimalistic, large-scale pieces which challenge and alters the traditional idea of painting. Pino Pinelli was in 1938 born in Catania, Sicily. In the 1960s, the artist moved to Milan, attracted by the great artistic and cultural turmoil that occurred at that time around essential figures of Italian post-war art such as Lucio Fontana, Piero Manzoni and Enrico Castellani. Inspired by these slightly older Zero artists, Pinelli created artworks that capture and embody the desire of the era to change the existence of traditional painting.
Art of Pino Pinelli

Experimenting with new solutions that he could use for the surface of paintings, Pino explored geometry, shape and color, and at the same time analyzed the relationship between the artist and the artwork. Body of art that emerged from these experiments were his large-scale mixed media geometric forms made from predominantly primary colors. In such way, Pinelli managed to eliminate the presence of the canvas in its usual form.
Pittura B, 1994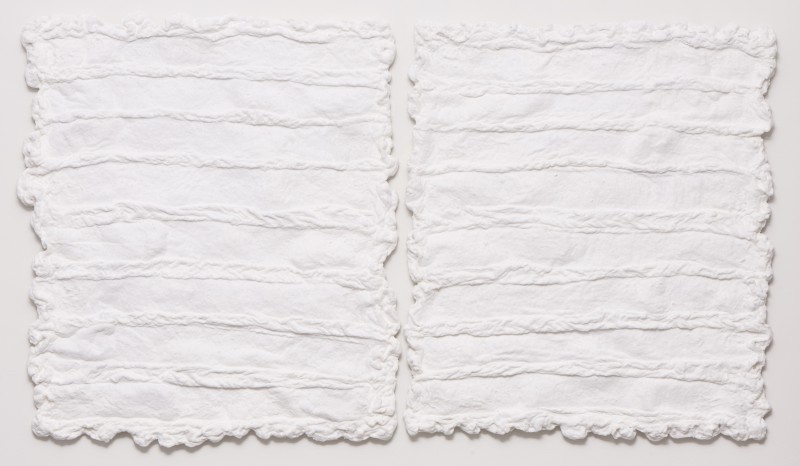 Pino Pinelli's first exhibition took place in 1968 at Galleria Bergamini in Milan. Since then, his work has been exhibited in numerous group and solo shows, not only in Italy, but also internationally in France at Galerie Lil'Orsay and Galerie Chantal Crousel-Svennung in Paris, and in Germany at Galerie Neuendorf in Frankfurt. Other important exhibitions include the ones held at the Institute of Italian Culture in London, the National Gallery of Modern Art in Rome, and the participation at the Venice Biennale in 1987 and 1997.
Pino Pinelli currently lives and works in Milan, Italy.
Featured image: Pino Pinelli - Pittura R, 2009
All images copyright © the artist