Pippa Young is an emerging artist from the United Kingdom, whose works center around the fragmentation of our experience and the nature of reality. She works in a variety of media, but is primarily known for her paintings. In 2012, the artist received a first class honors degree in Fine Art from Falmouth University, United Kingdom.
The Drawings by Pippa Young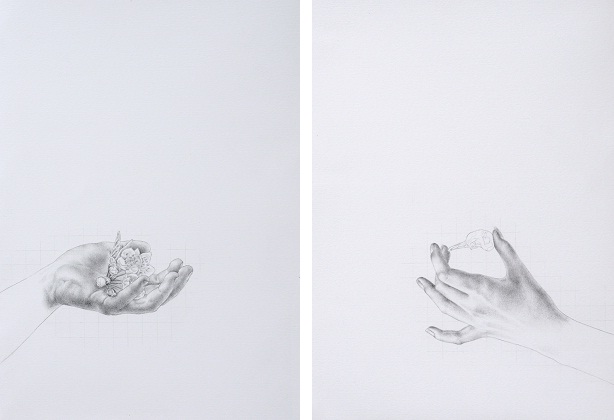 Pippa was shortlisted for NOAC exhibition twice, the Threadneedle Prize exhibition in 2013, the Beers Contemporary Award for Emerging Art in 2014, and prestigious 100 Painters of Tomorrow publication in 2013. In 2014, Rebecca Wilson, head curator at Saatchi Art, selected her as one of the fourteen artists to invest in.
She has exhibited her works in numerous shows throughout the United Kingdom, in the galleries such as Vyner Street Gallery in London, Bucca Gallery in Newlyn, Arusha Gallery in Edinburgh, and Cornwall Contemporary in Penzance.
The Drawings by Pippa Young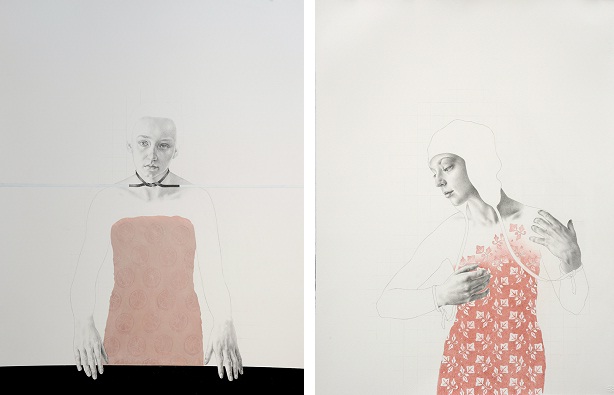 Pippa Young's drawings and paintings show the human vulnerability and fragility, transience, uncertainty and the subjective perception of reality. She develops her ideas through drawings, and works in various media, such as pencil, printmaking and silverpoint. The artist aims to create contextual narratives and let the viewers interpret them in their own way.
The Drawings by Pippa Young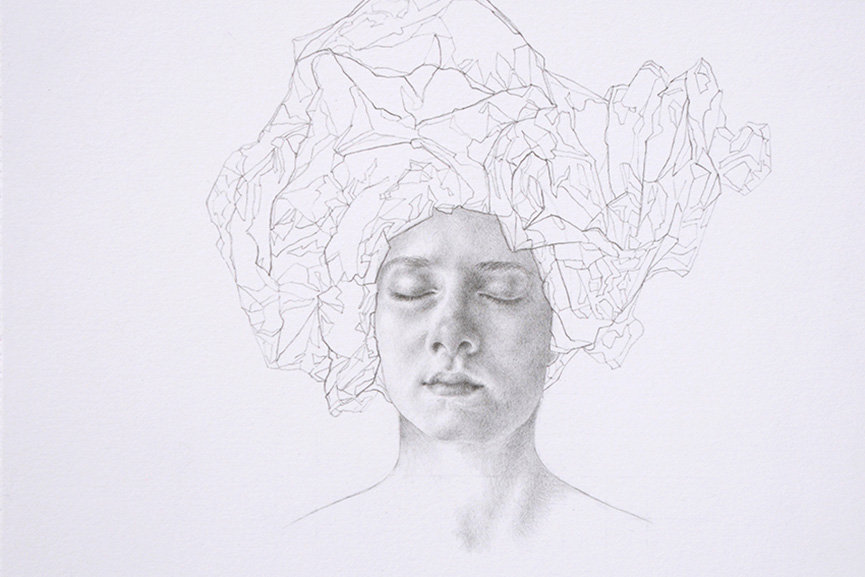 She is represented by Arusha Gallery in Edinburgh, United Kingdom.
Pippa Young works and lives in the United Kingdom.
Featured image: Pippa Young - Self-inflicted (detail)
All images copyright © the artist