Pogus Caesar is a British artist whose unique practice incorporates the combination of old-school photography with an incredible adaptation of Pointillism. This completely exclusive style is a product of his personal preferences and background in the UK broadcast television business. Pogus relies on basic tools and his uniquely evolved style to tackle what he calls the Black experience - the way local populations are able to relate to this artist as a black Briton, whether in The United Kingdom or somewhere abroad like India, South Africa and Albania.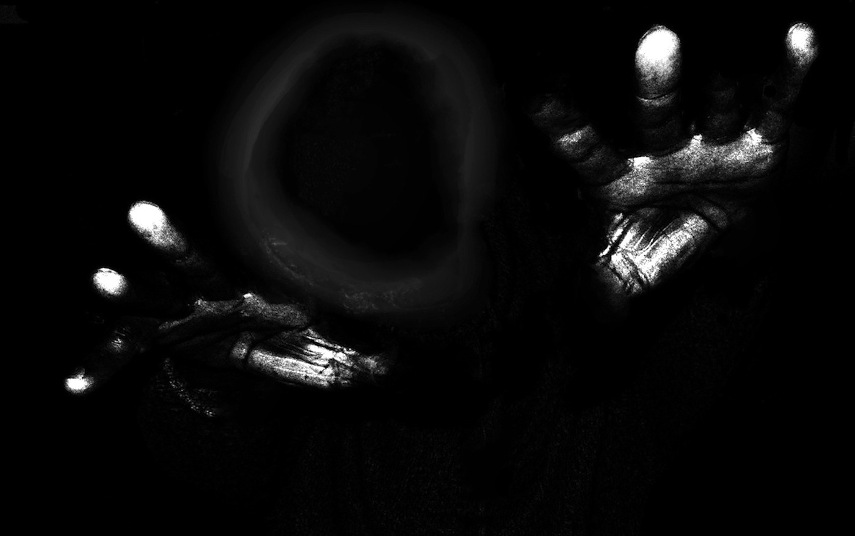 From Pointillism to Photography
This artist faced his first artistic moments during the wild 1970s. Initially, he was inspired by the work of Georges Seurat - it was the Pointillism technique that attracted Caesar to his paintings, the way he used tiny dots to create colorful pieces. Inspired by the French master, he started visiting inner cities of Britain in order to absorb everything they had to offer. However, it took years before the artist was ready to start putting things on paper - when he finally felt confident enough, he began painting in the Pointillism technique. Unfortunately, due to issues with eyesight such a method caused, Pogus was forced to stop utilizing this system, but it already established his visual language of working with grain. Confronted with the problematic sight that stood in the way of his Pointillism endeavors, he decided to turn to photography and combine it with his beloved style. He purchased a Canon AF camera and a 35mm film, believing that this iconic camera was the best choice for what he wanted to achieve. Searching for old newspaper prints and vintage photographs, he would view them through a magnifying glass- in order to enlarge the images and see how the combined dots created the composition. The artist stayed true to this technique even when he entered the world of showbusiness in 1985, allowing the television experience to provide him with a further insight into how imagery was used to convey messages to a wide and diverse audience.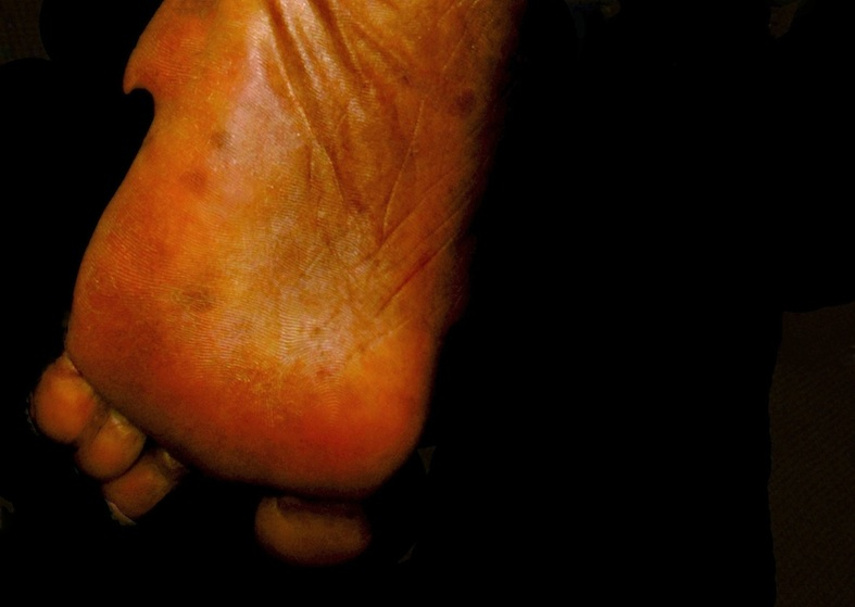 Unique Style
Besides the aforementioned Georges Seurat, this artist was also heavily influenced by Gordon Parks and Diane Arbus. By his own acclaim, Pogus was also inspired by his father's extensive collection of books which he devoured at an alarming rate as each page revealed a world way beyond his wildest imagination. To this day, he continues to predominantly shoot in a black and white style, channeling the chaotic outcomes of unstable films. He has over 17.000 negatives in his archive, all ready and at his disposal when he wants to start reworking them. As for his current method, he stayed true to Pointillism but altered the method in order to answer the photography's demands as a different medium. Through complex montages, the basic photograph will be scratched, painted, some elements of household materials are poured onto the paper and then left for a period of time. Acrylic, dust, text and paint are added if and where necessary, whilst the montage will be adjusted until what is in his head travels down his arm and into the artwork. As for his creative process, the artist explains it with the following: My creative process is simple, it's to enlighten, uncover and add an alternative dimension. His development as an artist has been a long process, but his mature series such as US of A - from which all three featured artworks are from - demonstrate the skills and creative vision he obtained over the years.
Pogus created a unique style by combining the concepts of photography with the ideas of Pointillism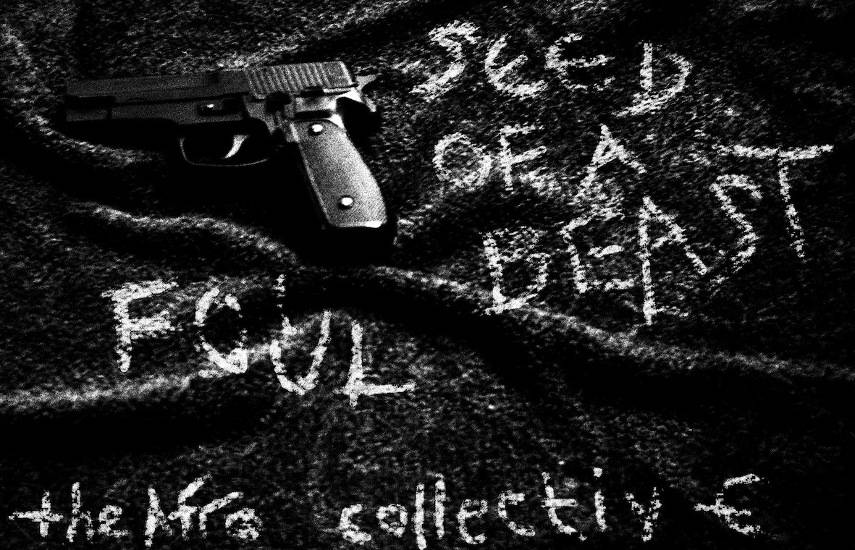 An Alternative Perspective
Pogus' greatest motivation as an artist comes from the immortal words of Maya Angelou: A bird doesn't sing because it has an answer, it sings because it has a song. How the audience reacts and realizes this song is their own private experience which is best left unpredictable. Ultimately, His messages are simple, all he asks from the viewer is to look at an alternative view of the world. It will be very interesting to see which course his work will take in the following years - through his photographic archive, Caesar reworks existing 35mm negatives and conceptualizes them into new fragmented forms. The series US of A challenges the notion of religion, sex, identity and race, adding an alternative narrative code to the American experience from a Black British perspective.
Pogus Caesar lives and works in Birmingham, United Kingdom.
Featured image: Pogus Caesar - Photo of the artist - Image via Dee Johnson
All images courtesy of the artist.