The long lasting work of Power Boothe is largely framed by the abstract ideas and solutions, yet it is the subtle and purified approach that makes them refined. For over four decades, Boothe has been producing works dedicated the matters of formal language and grid, which is modernist attainment often related to minimalist and abstract art in general. Actually, the very notion of the painterly surface represents the central topic around which various other problems emerge. Quite thoroughly and with a focus the artist employs new possibilities in order to overlap of simply modifying existing dilemmas and express his never ending desire to always introduce something new.
Investing in Education
Power Boothe is born in 1945, in Dallas, Texas. He studied painting at the California College of the Arts and the San Francisco Art Institute. Soon afterward, Boothe received a BA in Painting from Colorado College and moved to New York in 1967 in order to obtain the Whitney Museum Independent Study Program. The artist even studied classical archaeology at the American School of Classical Studies in Athens and linguistics and philosophy at the University of California. In 1989 he received an Honorary Doctorate of Arts degree from Colorado College for his mid-career accomplishments. His works are part of many private collections and several public collections such as the Guggenheim Museum, Whitney Museum and Metropolitan Museum of Art.
Constantly intrigued with shapes and colors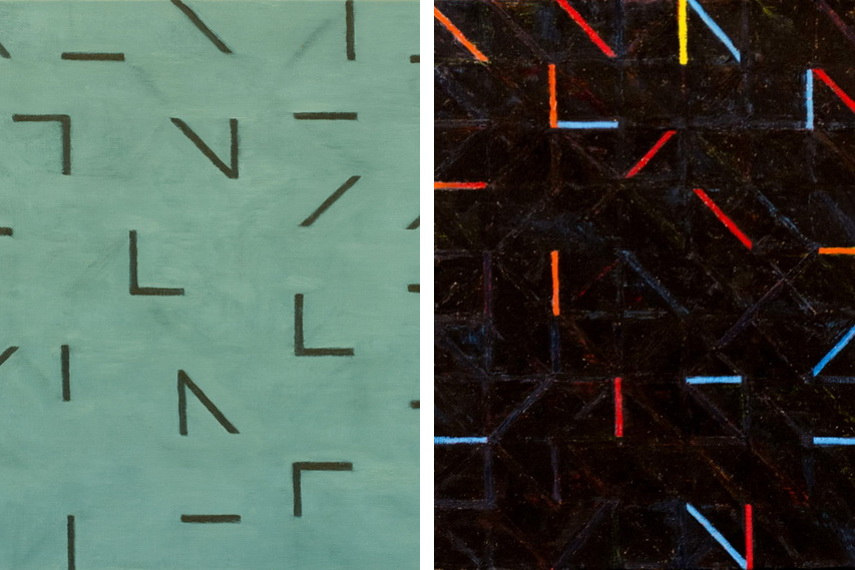 The Personal Style of Power Boothe
At first, the artist was entangled with figuration, yet he transferred to abstraction really quickly governed by the idea about the painting as a form of thought. Boothe's appropriation of the grid is embedded in that format being a basis, a foundation from which he develops the concept further. The dichotomy of chaos and order is what draws him to find the balance between what it means for things to come together, while at the same time, they are coming apart. The analytical approach is rather stiff in the sense of determined boundaries within the exploration of elements should take place.
The inner relations between the elements is always in focus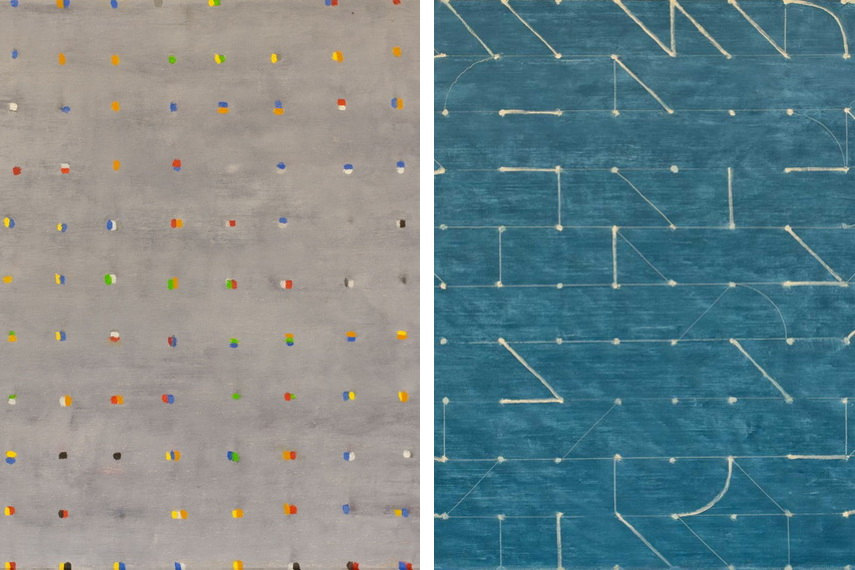 Theater and Film Achievements
Simultaneously with painting, Power Boothe has been active in set design for experimental theater, dance and video productions. During the years, the artist has produced short films and visuals for theater, for which he received a Bessie Award for set design, a Film/Video Arts Foundation Award for film, and several Grants for his theater productions. He has designed sets for Obie Award-winning productions and has directed and designed music videos that have received international recognition.
The abstractions of Power Boothe are full of layers and graceful transitions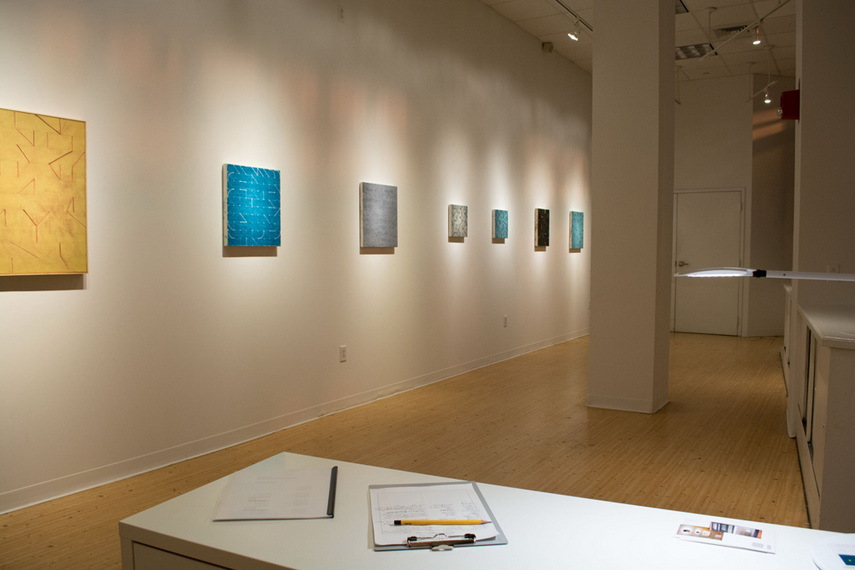 Established Intellectual and Artist
Besides producing art in various media, Boothe is a Professor of Painting at the Hartford Art School. His academic career implies a position of Dean of the Hartford Art School from 2001 to 2010, where he led a successful campaign to build the Renée Samuels Center, a studio facility focused on teaching art and technology. Before that, Boothe worked as Director of the School of Art at Ohio University and due to his efforts a symposium on cognitive theory and the arts: Art/Body/Mind has been produced. For some time he was engaged as a lecturer and received prestigious Award for Teaching Excellence in 1998 provided the Maryland Institute. The list of his achievements in both academia and visual arts is quite long, and all that hard work is evident in his effort to remain concentrated and stimulated so he can always go one step further.
Power Boothe lives and works in Connecticut.
Featured image: Portrait of Power Boothe - image courtesy of EBK Gallery
All other images courtesy of EBK Gallery