Pretty Puke aka Miller Rodriguez is an artist known as the most popular photographer on the Internet. Most of his work depict dark and sexually explicit scenes of youth covered in paint, masks, and dollar bills. He has also been commissioned to do portraits of artists like Big Sean, Wiz Khalifa, and Sia, often being requested by the artists themselves. Displacing the viewer out of comfort zone, he uses the shards of the dark side of reality. Amusing and disturbing at the same time, these images represent the unique document of the bad behavior of his friends and local people posed in arcane activities.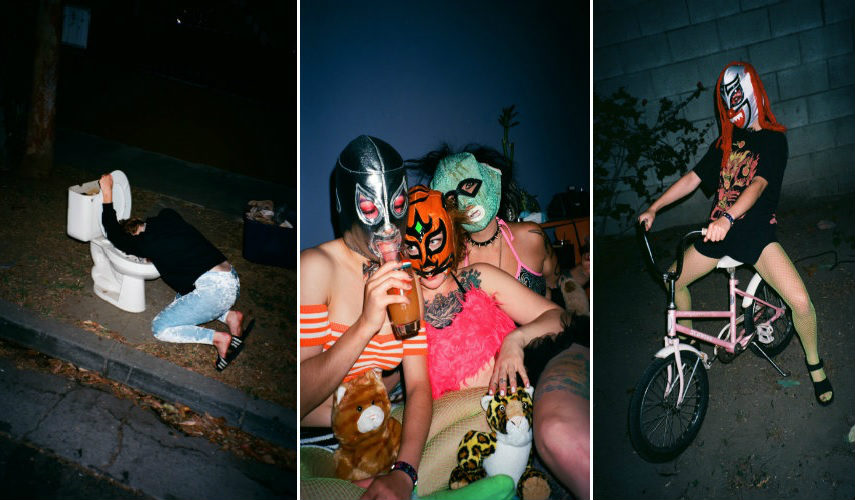 Internet Artist with no Computer
Although the Tumblr photographer whose work is primarily popular on the Internet, Pretty Puke doesn't own the computer. In the world of accessible information, it is easy to be influenced by others, so he finds that distancing himself from the others allows him to focus on his own work. He is completely satisfied with dated an analog way of producing. His characteristic lo-fi approach emphasizes themes of nudity, violence and drug use in both realistic and funny way. Not allowing people to get too comfortable, the explicit content of his images shouldn't be seen as vulgar, but rather playful.
The explicit content of his images is not supposed to be seen as vulgar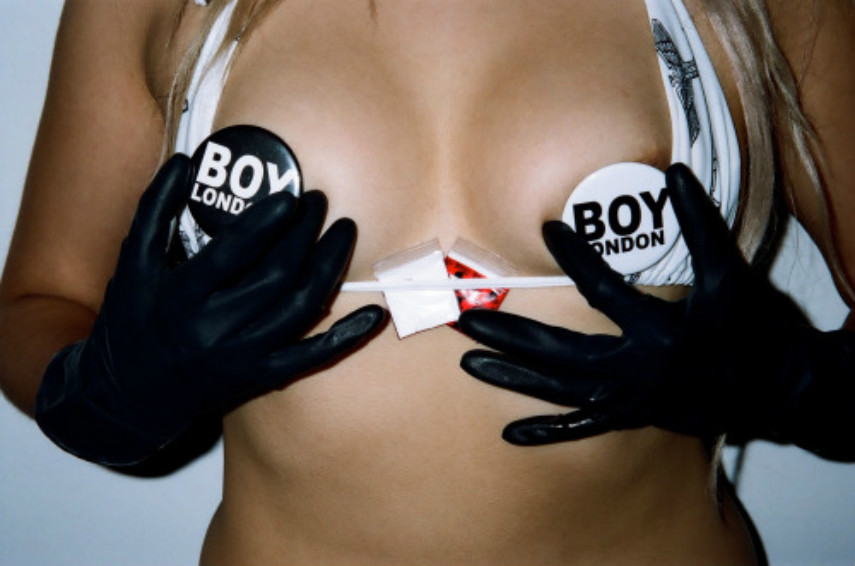 Disturbing Photos and Collaboration with the Hip-Hop Artists
His numerous photographs capture dark, drunken, provocative and unpleasant scenes of naked or half-naked people, often covered in paint, masks or torn clothes. His unusual poses and messy surroundings seem like a kind of a nightmare. But, Pretty Puke is also being commissioned to do portraits of the well-known hip-hop artists and for a while worked in a team with ALIFE, making NSFW T-shirt collection and advertising campaigns.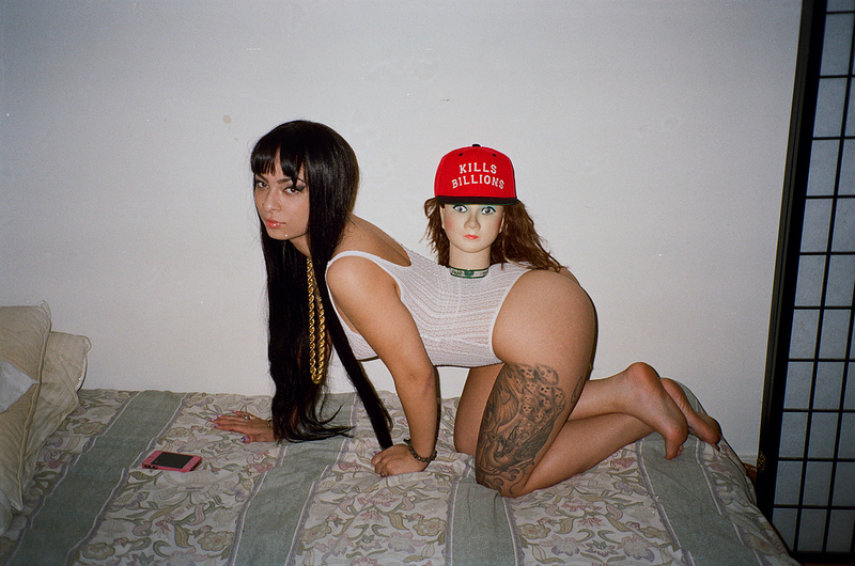 Pretty Puke's Pictures Communicate with the Young Generation
Exploiting the night, Pretty Puke shoots only after the sun goes down. His characters are active when the others sleep and those photographs are the only testimony of their obscene behavior. His grungy aesthetic moves the boundaries of acceptable taste. Commenting the contemporary youth culture, the artist id a product of the world he lives in. He translates the real, spontaneous moments into surreal, distorted images, communicating with the new generations. Pretty Puke's intentional mess of ideas creates the impressive coherent visual language.
The artist lives and works in Los Angeles.
Featured Image: Pretty Puke portrait
All images copyright the artist