The interest in constructing complex, cryptic and authentic visual language framed the artistic practice of R.B. Kitaj and made him a distinct and quite influential figure. His enigmatic artworks are consisting out of many elements, sources, and stimuli. The artist's agenda, in general, was inclined with the fundamental humanity since he did not divide his own experience from the experience of each individual in the community. Therefore, without the doubt, it can be said that R.B. Kitaj was innovative in both content and method, and his work in each of his disciplines aroused great admiration and furious controversy.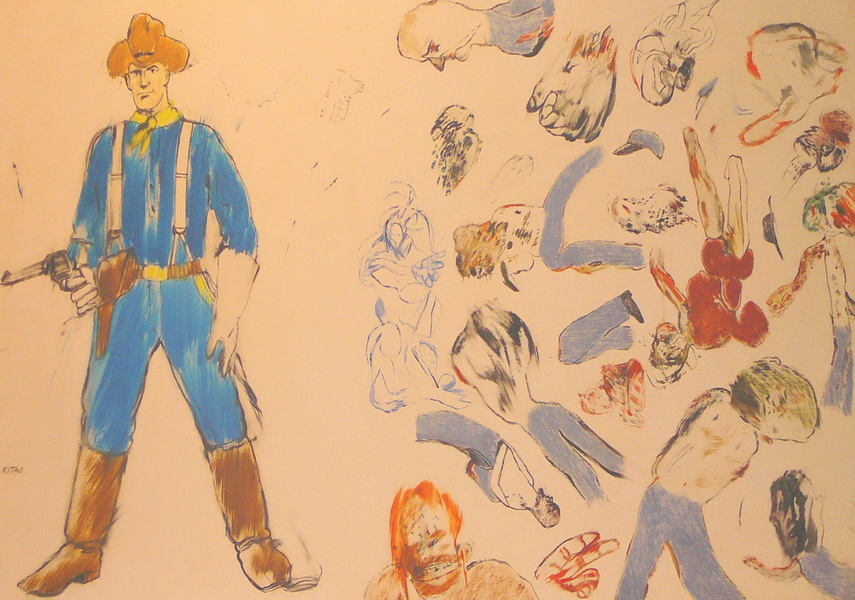 Early Life And Education
Ronald Brooks Kitaj was born in Chagrin Falls, Ohio. He was born in a family of Hungarian-Russian descent. After the divorce, his mother remarried in 1941 to research chemist Dr. Walter Kitaj, and young Ronald took his surname. He was educated at Troy High School and worked as a merchant seaman with a Norwegian freighter when he was seventeen. Then, he started attending the Akademie der bildenden Künste in Vienna and the Cooper Union in New York City. At the end of the 50's, Kitaj moved to England to study at the Ruskin School of Drawing and Fine Art in Oxford.
Specific approach to coloring and composing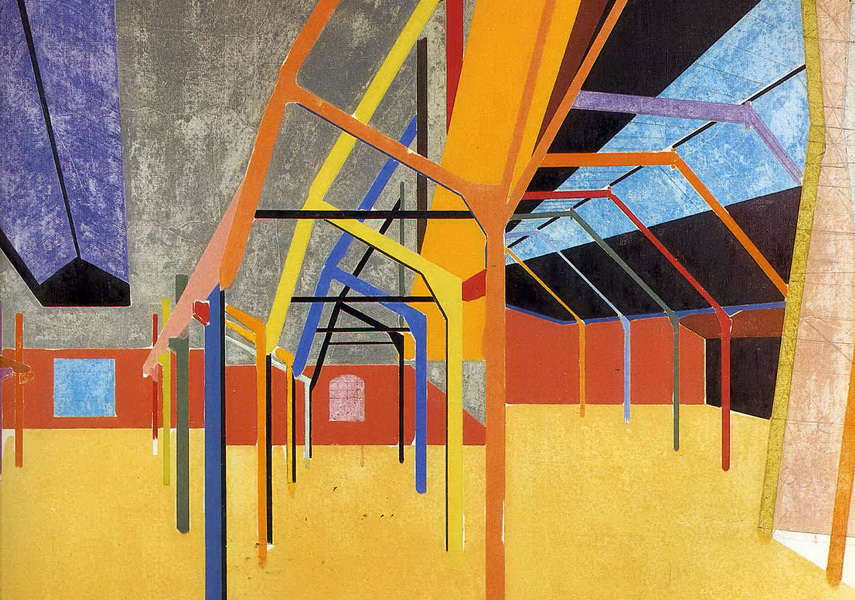 Further Development of Artistic Career
In the 60's the artist started teaching at the Ealing Art College, the Camberwell School of Art and the Slade School of Art, and at the University of California, Berkeley. During that period, Kitaj had a first solo exhibition in famous Marlborough, New London Gallery. Almost a decade later, in 1976 while curating the exhibition titled The Human Clay he even coined a phrase School of London to describe the peculiar aesthetic of painters such as Frank Auerbach, Leon Kossoff, Francis Bacon, and David Hockney with whom Kitaj was a good friend. During the 80's Kitaj was focused entirely on his Jewish heritage with references to the Holocaust and influences from Jewish writers such as Franz Kafka and Walter Benjamin.
R.B. Kitaj was against the grain of abstraction
R.B. Kitaj As a Predecessor of Pop Art
The artist was recognized as being one of the world's leading draftsmen, although often considered as enigmatic and provocative. His paintings were suffocated with bright colors, reduced use of line, peculiar composing reminiscent of collages and often they have depicted disorienting landscapes and impossible 3D constructions, with exaggerated and pliable human forms. A complex system of various references from philosophy, over art history to politics is present in his work. From this stance, it seems as if R.B. Kitaj anticipated Pop Art aesthetic by introducing this peculiar approach of his. Besides the paintings, the artist has been producing screen-prints with printer Chris Prater.
The artist inserted wide array of intellectual references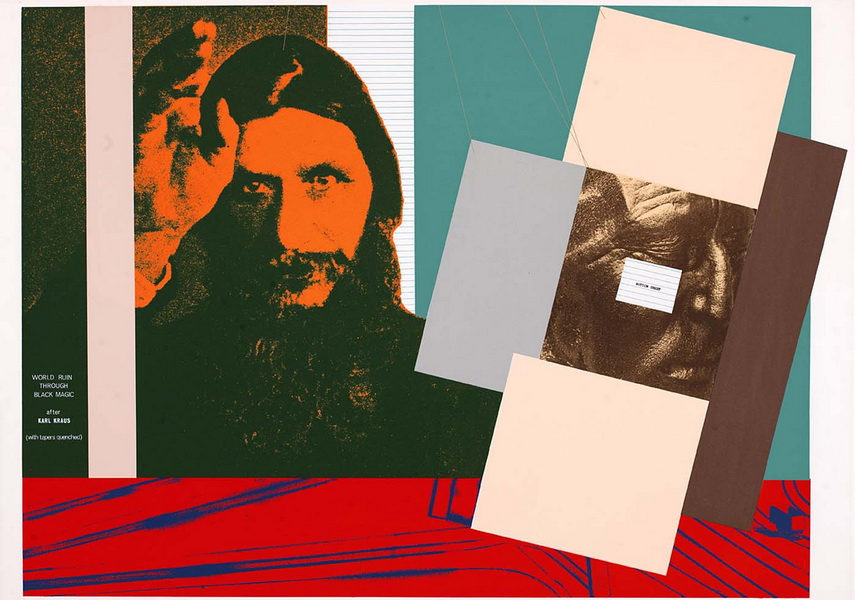 The Important Writing of R.B. Kitaj
As the time passed by, Kitaj was becoming more and more interested in Jewish history, tradition, and theology. His thoughts were articulated in the book titled First Diasporist Manifesto, published in 1989. Actually, It was a thorough but rather concise book in which he analyzed his own alienation, the loss of heat and of existential certainties, and how this contributed to his art. By defining the condition of contemporary Jewish life, Kitaj defined a Diasporist work of art as one in which a pariah people, an unpopular, stigmatized people, is taken up, pondered in their dilemmas. As a matter of fact, according to Kitaj, the notion of artistic diasporism is a form of self-assertion beyond any concept of nation, religion or ideology.
His style was mix of Pop collage techniques with the brushwork of Abstract Expressionism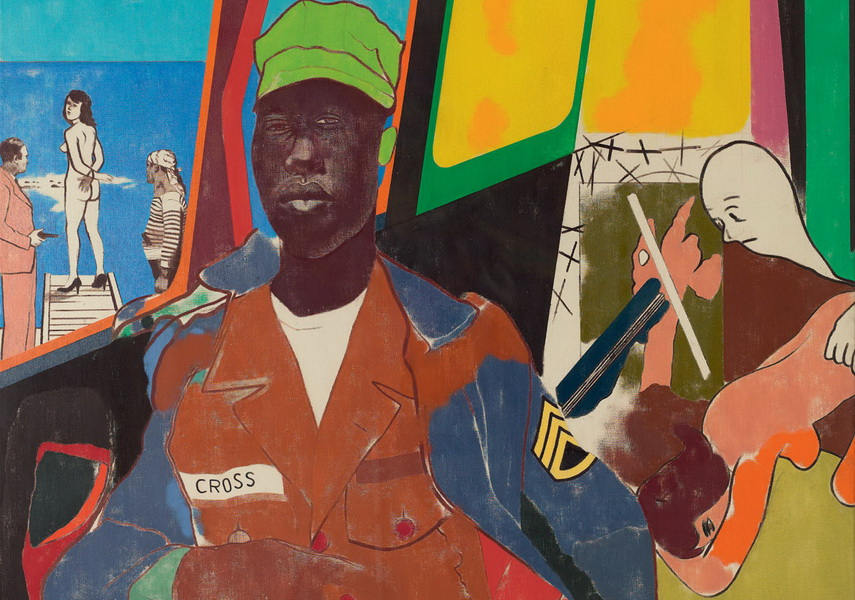 The Tate Experience
In 1994 the Tate Gallery prepared retrospective, but the critical reviews in London were quite negative. The press was rather harsh, and Kitaj took that the criticism very personally. Nevertheless, the exhibition moved to the Metropolitan Museum of Art in New York and afterward to the Los Angeles County Museum of Art in 1995. Unfortunately, his second wife, Sandra Fisher died of a brain aneurysm in 1994, shortly after his exhibition at the Tate Gallery had ended, so he blamed the British press for her death. The Tate War and Sandra's death became central themes for his later works: he often depicted himself and his deceased wife as angels.
R.B. Kitaj was an astounding and fascinating art figure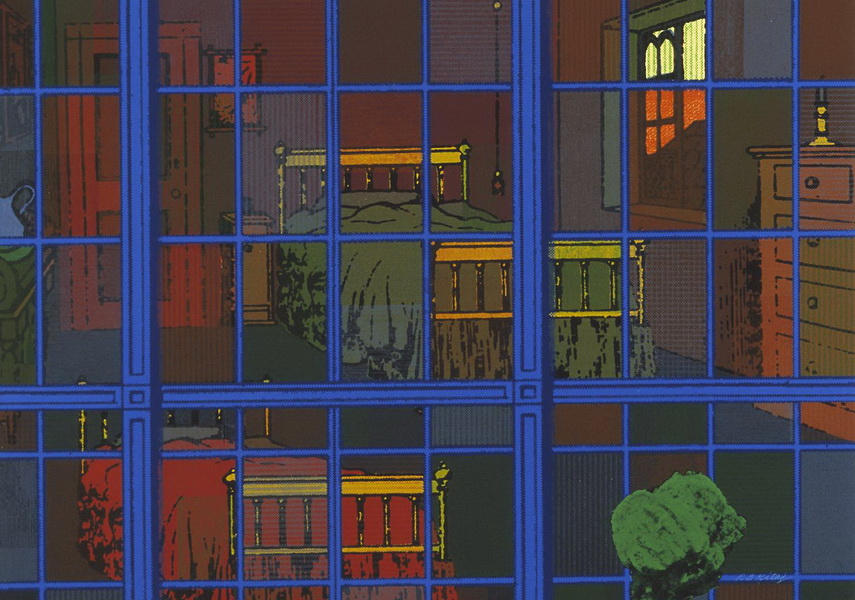 The Immense Domains of R.B. Kitaj
The first time the artist staged a major exhibition at Los Angeles County Museum of Art in 1965, and a retrospective at the Hirshhorn Museum in Washington, D.C. in 1981 and the same year was elected to the National Academy of Design as an Associate member and became a full Academician in 1984. The artist died in Los Angeles in October 2007, eight days before his 75th birthday and shortly after his death, the Los Angeles County coroner ruled that the cause of death was suicide by suffocation, saying the artist placed a plastic bag over his head. Through the years, R.B. Kitaj has proved not only great craftsmanship, exquisite concepts, and exceptional social and political agenda, but rather the constant effort of finding new means of expressing, surpassing and articulating over his own artistic and life position which certainly makes him one of the most important figures of modern art history.
R.B. Kitaj passed away in 2007 in Los Angeles.
Featured image: Portrait of R.B. Kitaj - image courtesy of 032c
All images used are for illustrative purposes only