Not many people are able to know themselves as well as they like to claim or think they do. Our own personalities and uncontrollable emotions remain a mystery that won't be solved anytime soon. And the scariest thing is the fact there is no way to escape from such things. It's impossible to run away from your fears, secrets, shame. Just like all of us, Ralph Gelbert has tackled such problems during his lifetime. But where we differ is in that fight or flight moment - where we chose to hide or deny, Ralph accepts and channels such feelings into paintings which provide a little peephole looking at the inside of his mind.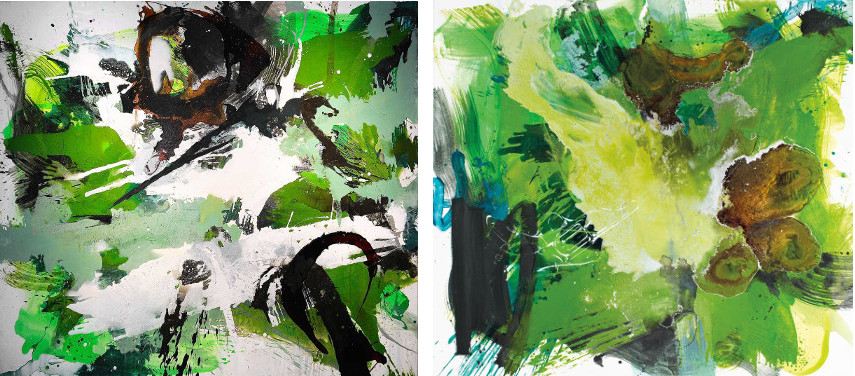 The Life Of Ralph
Claiming Ralph's art is that of the abstract type is not that different from trying to wield a double-edged sword. It's true his art has a strong tone of abstraction, but that in itself would suggest that his paintings have some sort of reflection of reality, some form or at least a hint of notable structure. Gelbert's work does not possess this. His paintings do not depict anything in particular, they have no understandable shapes. They don't even have symbols - at least none our eyes are able to detect. Ralph's work is non-representational, it does not pretend to be an image of reality but rather tries to build something from the ground up, subjected to nothing but its own rules. And there are not many laws to follow in the land of Gelbert's canvases - if there even are any. This kind of art is always troublesome to interpret, but while there are no right answers, there also aren't wrong ones. If you would insist on trying to connect Ralph's art to some of the artistic movements that influenced the way he expresses himself, you could maybe mention Informell, or even Colour Field Painting if you were brave enough. But, as was said above, you would be simultaneously both right and wrong.
Trying to interpret art such as Ralph's may prove difficult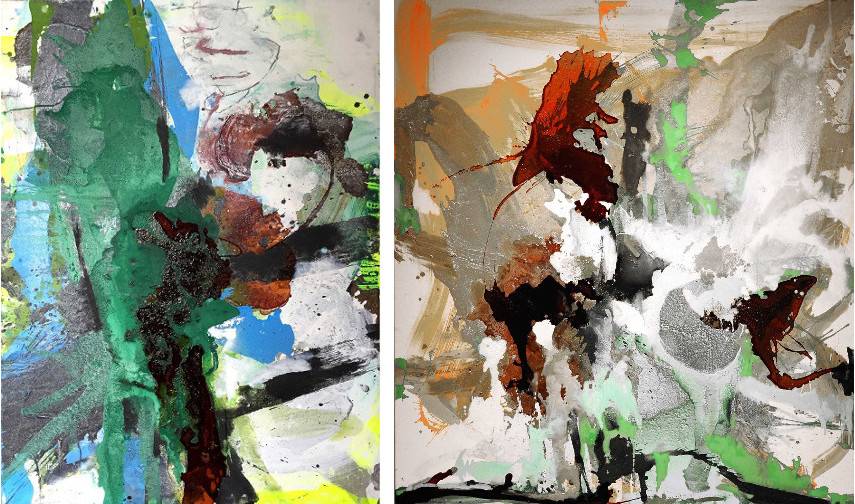 Gelbert's Private Universe
Ralph paints in a way which doesn't rely on known objects from our consciousnesses. He designed a new reality completely independent from the one we live in. This new-founded universe is dominated by colours, games they play and contrasts they make, it's founded on geometrical structures of startling textures and surface designs that altogether build magnificent drama. And if you were to travel to the heart of this world, to the core of this unique universe, you would find the artist himself. You would see that what fuels this amazing mechanism are Ralph's experiences and individual history, personal losses and triumphs. It's driven by his emotions and they sort of represent an autobiography none of us are able to read clearly. It's not that unlike a book with no letters or pages, if you can imagine such a thing. Gelbert literally transforms his inner life into paintings. They are eruptive and explosive, even aggressive from time to time. We can associate this with the theory of the artistic alter deus - in which all men are demigods that create their own limitless universes through painting.
Ralph's work is like an unreadable autobiography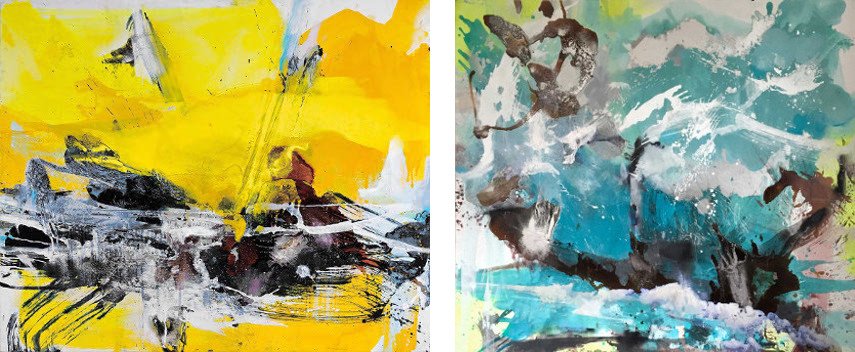 Ralph's Concept
Gelbert's art is a fragile little thing. It gives away an impression of a whisper that mustn't be spoken too loudly or it she'll perish into oblivion. In a way, all of us have our personal universes in our minds, in our souls. Ralph has just been lucky enough to learn how to reach into his own and portray it. For him, it's a wild, uncontrollable depiction. For some of us, it may be similar or completely different. How you interact with the most intimate, deepest parts of your mind is a little war all of us have to fight ourselves. Ultimately, it's what defines us and matters most in our lives. Accept yourself and what you feel without prejudice.
The artist is represented by Galerie Neuheisel in Saarbrücken, Germany.
Ralph Gelbert lives and works in Neustadt an der Weinstraße (Germany).
Featured Image: Ralph Gelbert - Photo of the artist - Photo Credits Amazon UK
All Images Photo Credits Ralph Gelbert