Ray Paul is an American contemporary artist born in Cincinnati, Ohio in 1962. He is well known for his paintings where he combines abstract expressionism, surrealism, pop art, biology and psychedelic music.
Art by Ray Paul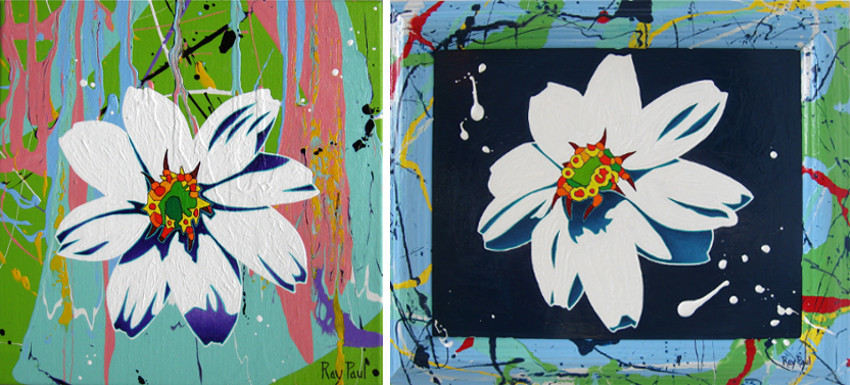 Ray Paul received his BS in Biology from Florida State University, Tallahassee, FL, in 1986, and his MFA in Painting from University of Cincinnati, Cincinnati, OH, in 1991. He started painting from an early age. Paul is fascinated with science, and that's where biology studies entered his life, but also his artistic carrier. Instinct is necessary for the process of creation, followed by the unconsciousness, before the consciousness takes over and allows the artist to give his paintings the final look.
Art by Ray Paul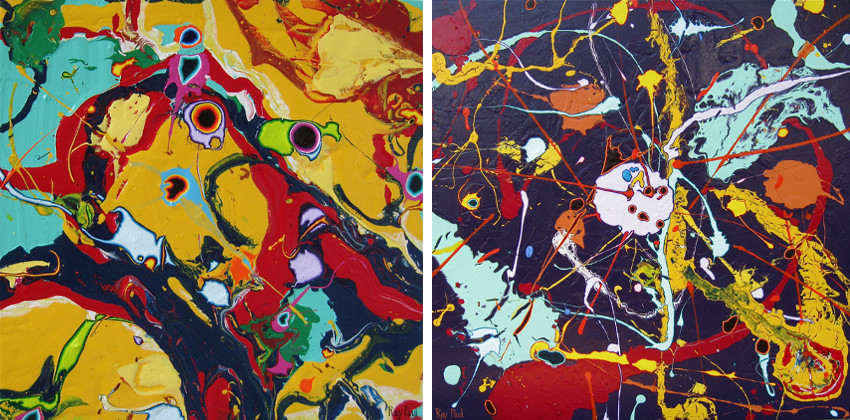 In 2011, Paul was diagnosed with myxofibrosarcoma, but as of 2013 all of his scans show no signs of cancer. This has inspired the artist to make an entire series of painting named "My Sarcoma", where his abstract expressionism really shines out, and shows the victory and the will for life. All of the emotions were poured into these paintings, building a shining beacon of hope.
Paul's paintings are included in several public collections, e.g. Hillsborough Community College, Tampa, FL; Thaxton Barclay Group, Tampa, FL; University of Cincinnati, Cincinnati, OH, and many more.
Ray Paul - The My Sarcoma Project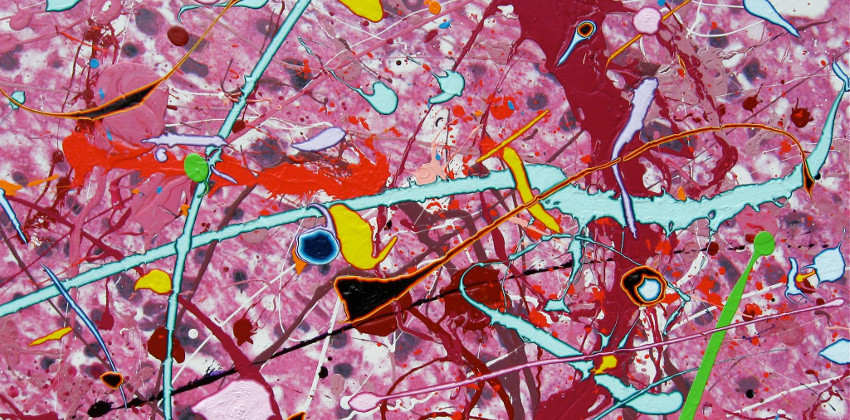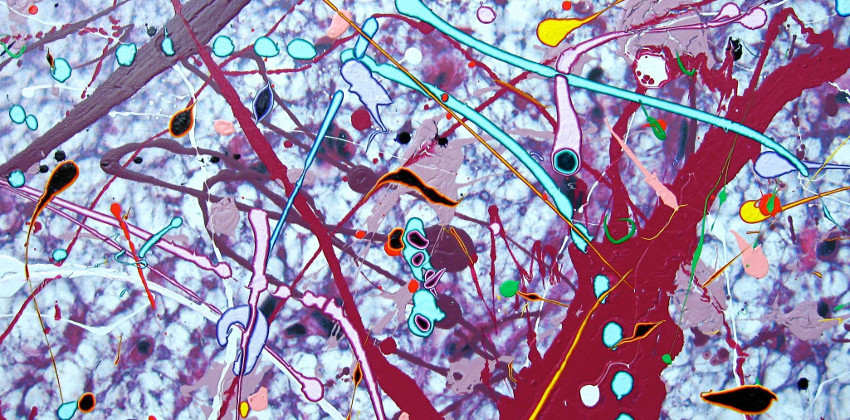 He is represented by 19 Karen Contemporary Artspace in Mermaid Beach, Australia.
Ray Paul lives and works in Tampa, Florida.
All images courtesy of the artist.