Raymond Lemstra is a Dutch artist, born in Groningen. He is known for his drawings which portray characters with strange features.
The artist went to art school in his hometown. When he was a child, he liked climbing trees, drawing, and watching cartoons. His favorite movies included Star Wars, Back to the Future and D.A.R.Y.L.
The works of Raymond Lemstra always have a story
Lemstra's creative process is intuitive and resembles the way children draw, just using their own imagination. The artist tries to recreate the sense of wonder one has as a child. He applies primitive techniques and emphasizes certain parts visually, when creating his fantasy creatures. Raymond is interested in creating narratives for his subjects, and hearing the stories read into his drawings. First, he makes preparatory drawings, and then, he diligently and quickly draws his characters with pencil.
One of the artist's favorite works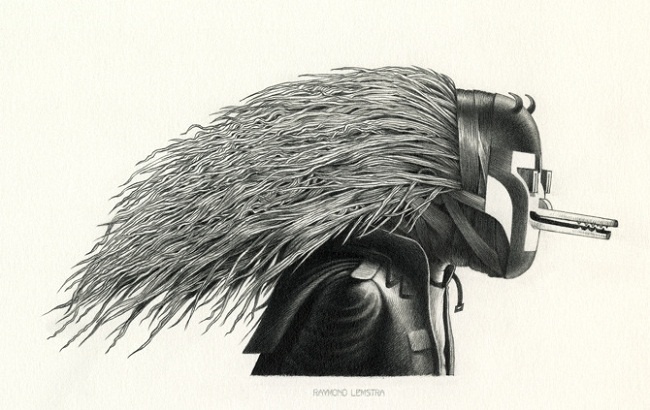 His collaborated with Mercedes-Benz, Nokia, The New York Times, Arnon Grunberg and Nobrow magazine. Lemstra finds inspiration in travelling, music, spending time with his friends, the works of Otomo Katsuhiro and Moebius, Haruki Murakami's books and the people who invest a lot of energy into their passions.
His works have been exhibited in numerous exhibitions throughout Europe and the United States.
The illustration Lemstra made for Beautiful/Decay book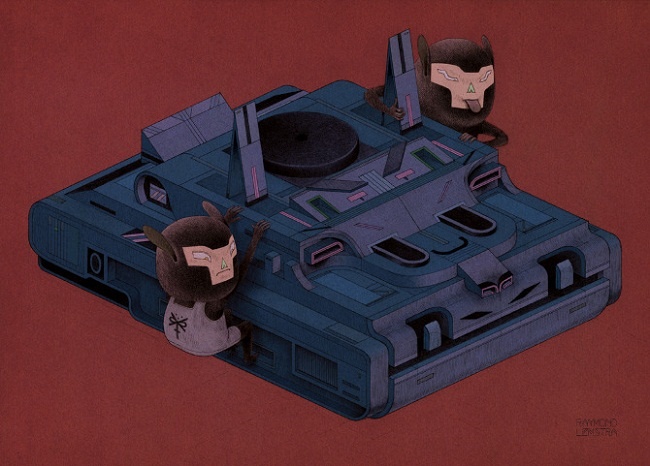 He is represented by Kallenbach Gallery in Amsterdam, Netherlands.
Raymond Lemstra works and lives in Amsterdam, Netherlands.
Featured image: Raymond Lemstra - Illustration for Arnon Grunberg's Christmas story for De Correspondent (detail)
All images copyright © the artist