Rayna Lo aka Rayna Type is an American calligraphy artist. Her work visually fuses together different languages, writings and cultures, and in such way blurs the lines of cultural barriers among people. As an example, in the piece titled Happy, Rayna integrated both traditional Chinese and Farsi characters in such way that final strokes of Chinese characters start the strokes of Farsi writing in seamless transition.
Calligraphy by Rayna Type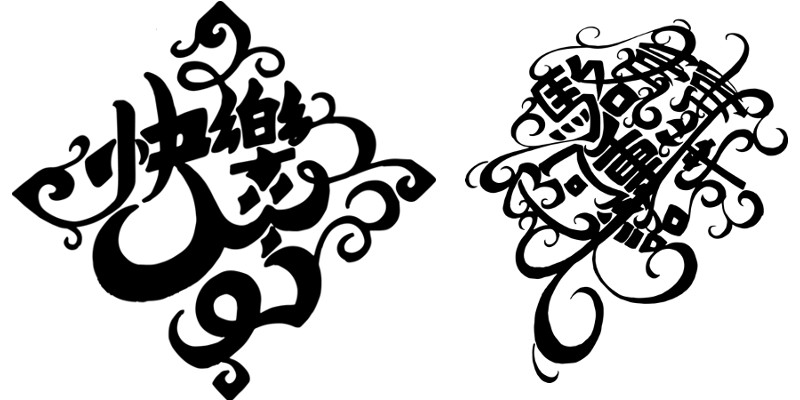 Originally from Chicago, Rayna started her calligraphy art as a hobby. After many years of doing her office job at a pharmaceutical company, the artist decided to finally pursue her initial passion for art. Rayna started to draw at a young age, but it was just few years ago that she started to take time doing calligraphy. She randomly picked up a Chinese paint brush one day and started writing Chinese characters as a sort of meditation and therapy.
Year of the Horse and Heaven and Earth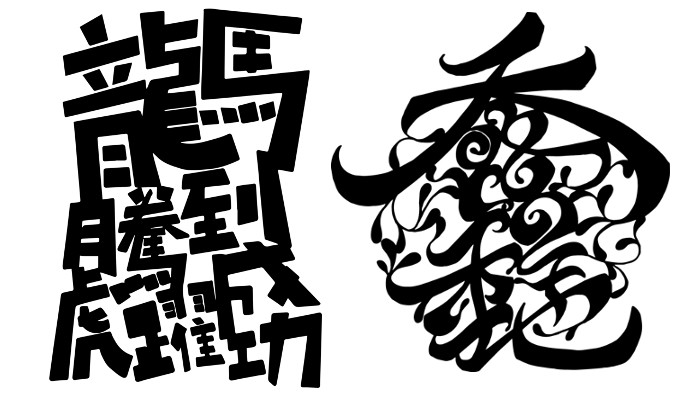 In July 2015, Rayna Type was among 25 international Calligraffiti artists chosen to represent their skills in the Calligraffiti Ambassadors group exhibition, held at Affenfaust Galerie in the city of Hamburg, Germany. Calligraffiti is a term used to describe the artistic movement which combines calligraphy, the art of writing, and graffiti. Initiated by Niels Meulman, the founder of this artistic movement, and Jan Koke, an Hamburg based Calligraffiti artist, the exhibition's aim was to develop a platform for an exchange of ideas between artists of different cultural backgrounds, sharing a common passion of calligraphy.
Calligraphy by Rayna Type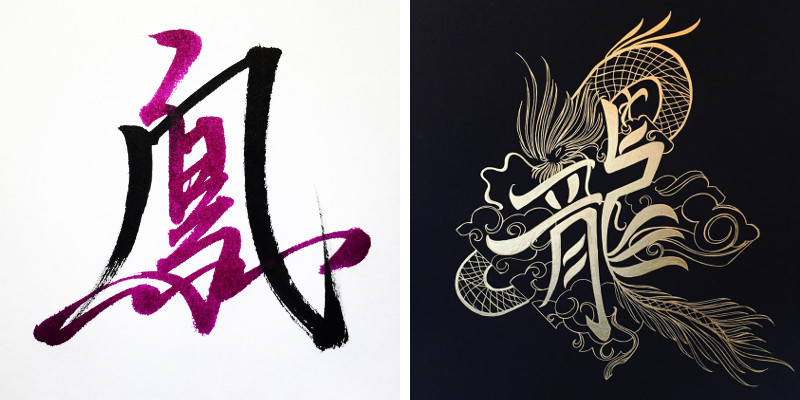 Rayna Type is represented by Azart Gallery, located in New York.
Rayna Lo aka Rayna Type currently lives in Boston, US.
All images copyright © the artist