Rebecca Raue is a German artist, born in 1976 in Berlin, Germany. She is known for her works on paper, which feature splashes of bold colors combined with text.
She studied at Berlin University of the Arts, under the tutelage of Geogr Baselitz and Rebecca Horn, from 1997 to 2003. After that, she was a student of Rebecca Horn during her Master studies.
Dreaming Of Being Wild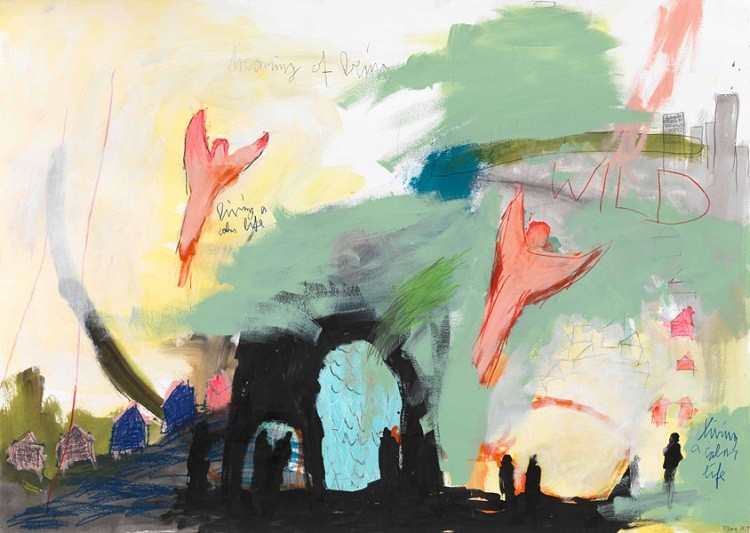 The artist exhibited in numerous shows both in Germany and abroad. The countries where her works were exhibited include Japan, United States, Austria, Italy, Switzerland, China and Turkey. Her 2014 solo exhibition entitled Listening in the Absence of Sound at Gallery Molly Krom in New York, United States, presented mixed media works on paper and one collage, which was the most representational piece of the show. In 2005, Raue participated in International Prague Biennal in Prague, Czech Republic. In 2013, she also participated in the project Kunst braucht Fläche in Berlin, a non commercial project which aimed to present artists based in Berlin to a wider public, through showing their works on several urban advertisement spaces, such as billboards and columns.
Zur Eigenen Kraft Finden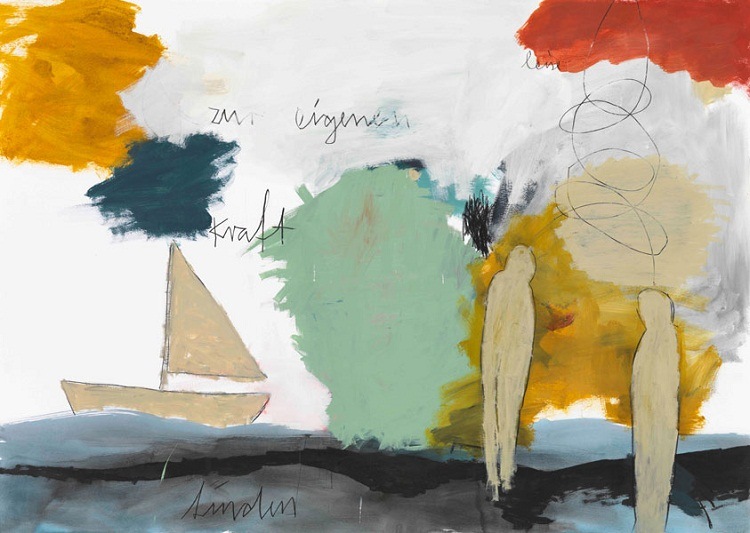 Her work was featued in publications such as Berliner Zeittung, Der Tagesspiegel, and TimeOut Istanbul.
Rebecca Raue lives and works in Berlin, Germany.
Featured image: Rebecca Raue - Menschen Gehen, 2014 (detail)
All images courtesy of the artist and Gallery Molly Krom