It is only natural for people to question the matter at hand, investigating possibilities for better, more accurate or "more right" systems to implement and believe in. It has led to branching in almost every single aspect of life throughout history, which has been thus marked by a number of different cultures, religions, laws, artistic directions… With so many standpoints on so many levels, it seems like a ubiquitous presence encompassing the society in contemporary time is the widespread consumerism. Concerned with its after effects, two contemporary Russian artists that go under the name of Recycle Group visually underline this universal issue while merging many of the Western artistic traditions with domestic Russian reality. The duo has been a part of many group shows as well as having many solo exhibitions under their name, and their large-scale installations are a sight to be seen.
The Recycle Group visually underlines the universal issue of material waste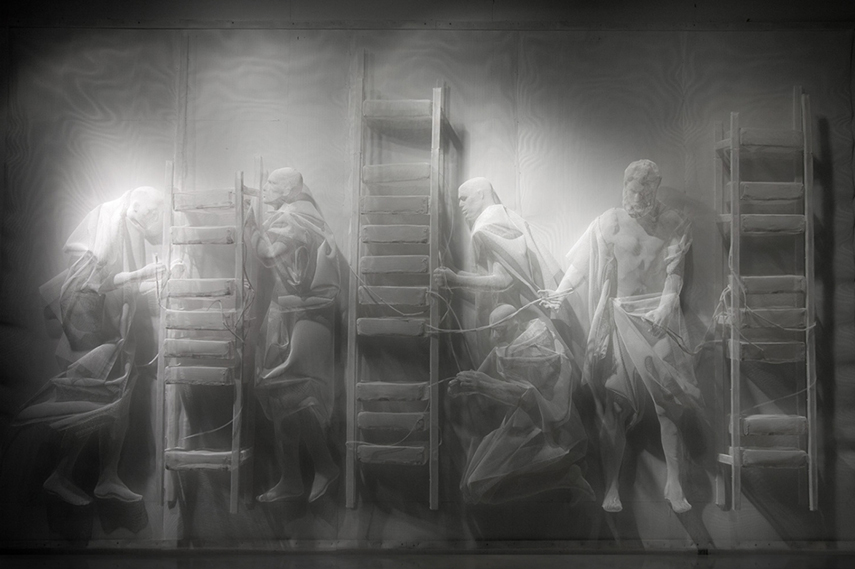 Recycling Art
It could be said that the two young Russian artists, Andrey Blokhin (born in 1987) and Georgy Kuznetsov (born in 1985), are taking art into a new direction altogether. Concerned with the material waste that is increasing in the contemporary society, they largely use industrial materials like plastic mesh, acrylic and polyurethane rubber in creating of their large-scale installations.  Portraying how we are being buried under our own discarded waste, they used the perks of modern technology to display a trash can as a "sarcophagus," winning the prestigious Kandinsky Prize for their fittingly named project titled Reverse in 2010, after only four years of creating the group. More than just artistically beautiful, some of their works, like the 2014 Car Skeleton, truly send chills down the spine as they make you wonder what it is that you're leaving behind.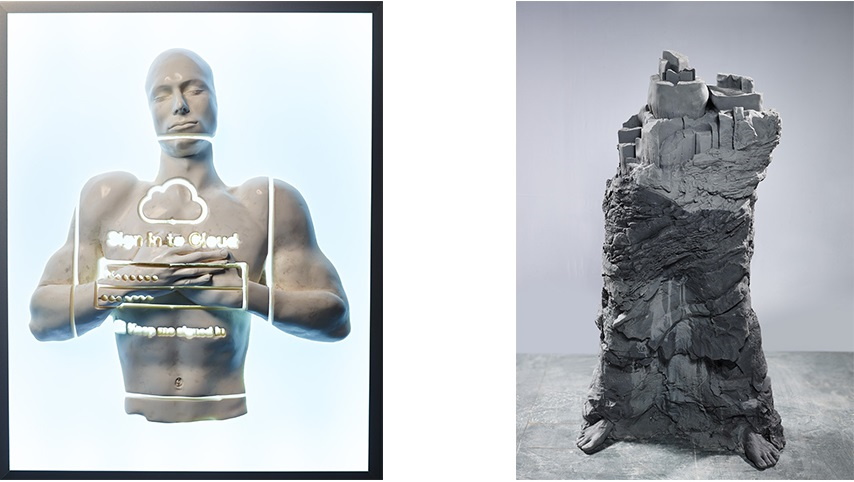 Merging the Incompatibles
There is a reason why the young duo has exhibited as often and wide as they did, even though their first show took place in 2008. Their practice involves a rather sophisticated approach, one that stretches beyond recycling materials and portraying their effects. The narrative that the two Russian artists are trying to convey is embodiment of both the Western artistic traditions and Russia's domestic environment; of both classical and contemporary; it brings together histories of different areas into a single mold, and though it may seem like they're walking on a very thin rope, they do so gracefully. Comparing social media with religion, kings with modern corporate leaders, Christian iconography and relief carvings, all of their pieces tell quite a story while making you wonder.
 All of their pieces tell quite a story while making you wonder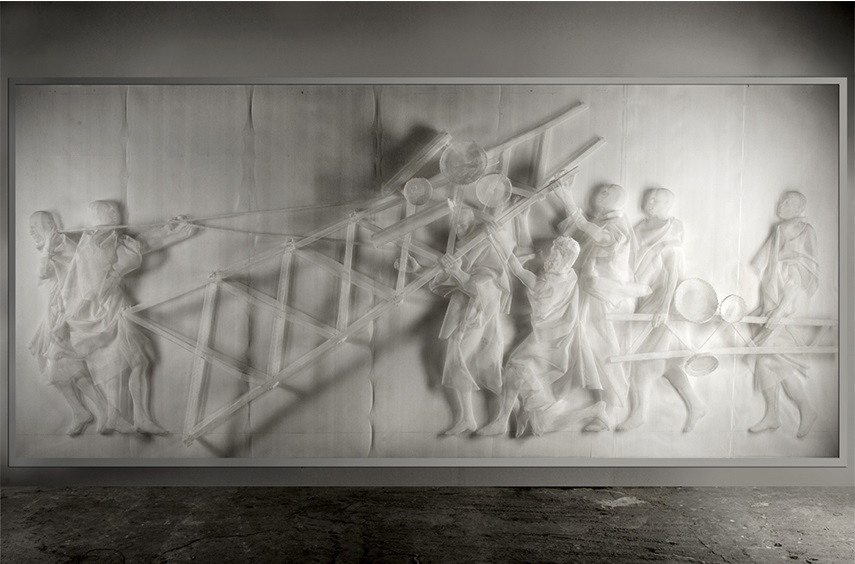 Alluring Complexity
Bridging the gap between different time periods, different styles and viewpoints, Andrey Blokhin and Georgy Kuznetsov manage to compare improper pieces of the puzzle all the while conveying their concern of where the consumerism is taking us. Using recycled materials in their large-scale installations, they have made a number of visually stunning collections which exhibited worldwide. They have been a part of the programme of la Biennale di Venezia in 2011, 2013 and 2015, and their large-scale installations have decorated the facade of Grand Palais during the Art Paris in 2013, as well as the facade of London School of Economics in 2014 - 2015. The works by Recycle Group can be seen in several public collections including Glasstress, Royal Museum of Scotland, Multimedia Art Museum, Moscow and others.
Recycling Group is represented by Gazelli Art House.
Both Andrey Blokhin and Georgy Kuznetsov live and work in Krasnodar.
Featured image: Andrey Blokhin and Georgy Kuznetsov. Photo credits krasnodar.homeguide.ru
All images used for illustrative purposes only.