Reginald Gray was an Irish painter most famous for his portraits of various celebrities, mainly actors, and poets. He was also a part of the School of London, which was led by the eminent painters Francis Bacon and Lucian Freud. Gray developed his own style when it comes to portraiture - he didn't like to stick to any specific rules and this is the reason why his work seem quite poetic, without any rigid technical approach. Gray's poetic paintings are highly esteemed in the art world and he won a couple of prestigious awards for them. Even though the artist has died in 2013, his art continues to get a lot of public exposure.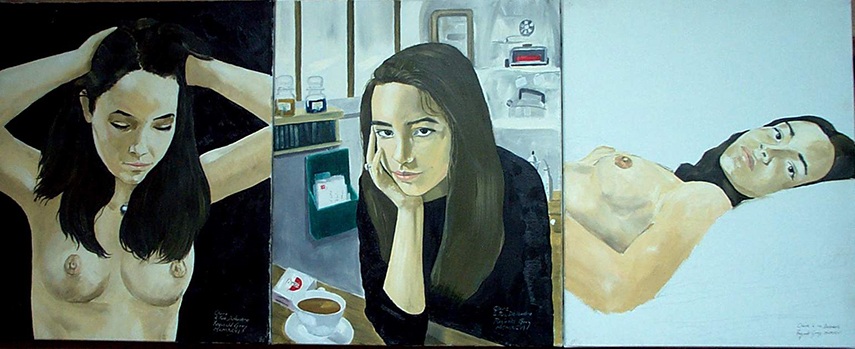 Between Ireland, England, and France
Reginald Gray was born in Dublin. Ireland and he attended The National College of Art, where he learned the old master techniques under Cecil Ffrench-Salkeld, another Irish artist. Gray realized, already at his young age, that Dublin is too small for him, so he made a decision to move to London. After he moved, in 1957, he had his first solo exhibition at Abbott and Holder Gallery. Around the same time, he made the portrait of Francis Bacon, which became very famous and it has been exhibited in The National Portrait Gallery in London since 1975. Because of his curious and adventurous spirit, Gray couldn't settle down and he moved to France in 1962, where he eventually stayed for many years. The portraits he created during his time in France include celebrities such as Juliette Binoche, Helena Bonham Carter, Samuel Beckett, Patrick Swift and Derry O`Sullivan, an English poet for whom Gray has designed two book covers. In 2001, The New York film director Kerry Franzman produced the movie called Portrait of a Portrait Artist based on Gray's life. This film was selected for the New York Film Festival, in December 2001.
The portraits Gray created during his time in France include celebrities such as Juliette Binoche, Helena Bonham Carter and Samuel Beckett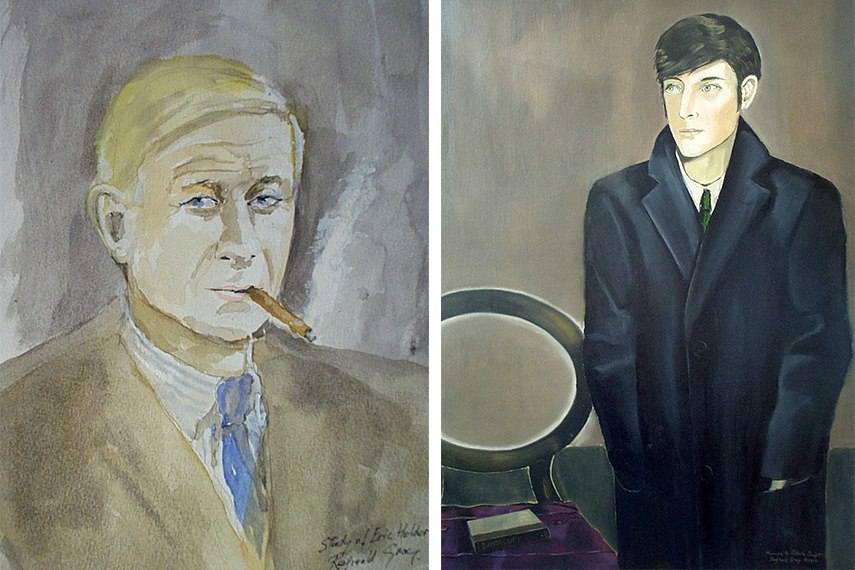 Painting as a Very Personal Problem
Gray had a very specific philosophy when it comes to painting and art in general. He believed that paintings are successful if an artist makes a carefully prepared composition collapse and hence gives space to some unplanned, spontaneous poetry in the work. He also claimed that technical or academic errors in paintings can be drowned by a sea of poetry. In the best case scenario, accidents happen and an artist can use these accidents and bring them to a positive ending. For Gray, paintings also represented a personal problem that takes a lot of solitude and emotional dedication in order to get resolved. They are the problems of form and color and above all problems of the soul, Gray said in one of his interviews. At the same time, he always emphasized that painters shouldn't become too intellectual because a strong intellect can make artworks constipated and visibly rigid. Gray's philosophy coincides with his art - his compositions are usually loose and his brushstrokes soft and playful, creating a poetic impression he often mentioned in his writing on art. In the 90s, his paintings have won a lot of international attention and those were the golden years of his creativity. In 1993, Gray had a retrospective exhibition at UNESCO Paris while in 2006 his work called The White Blouse won the Sandro Botticelli Prize in Italy.
Gray has claimed that academic errors in painting can be drowned by a sea of poetry
Advocating Poetic Portraiture
Reginald Gray was a classically trained artist who was brave enough to reject some of the typical academic standards and develop a different, less rigid approach to portraiture. His pieces are popular because of their playful lightness and a certain naivety which appeal to a wide circle of audience. Also, the fact that there is a movie, Portrait of a Portrait Artist, which shows the artist as he paints his last commissioned portrait, tell a lot about the importance of Gray's career.
Reginald Gray lived and worked between Ireland, England, and France.
Featured image: Reginald Gray - Isabelle (Detail) - image via wikimedia.org
All other images courtesy of the artist.