A prolific painter of landscape watercolors, Rémi Hamoir has developed an amazingly fresh, luminous painting style over the past two decades. Born in 1971, the French artist obtained his degree from the École Nationale Supérieure des Arts Décoratifs (also known as Arts Decos' or École des Arts Decoratifs), Paris, in 1996. Upon graduation, Hamoir decided to devote himself completely to art and began creating large-scale paintings in which the motifs from everyday life and landscapes, as well as atmosphere and light, play the largest role.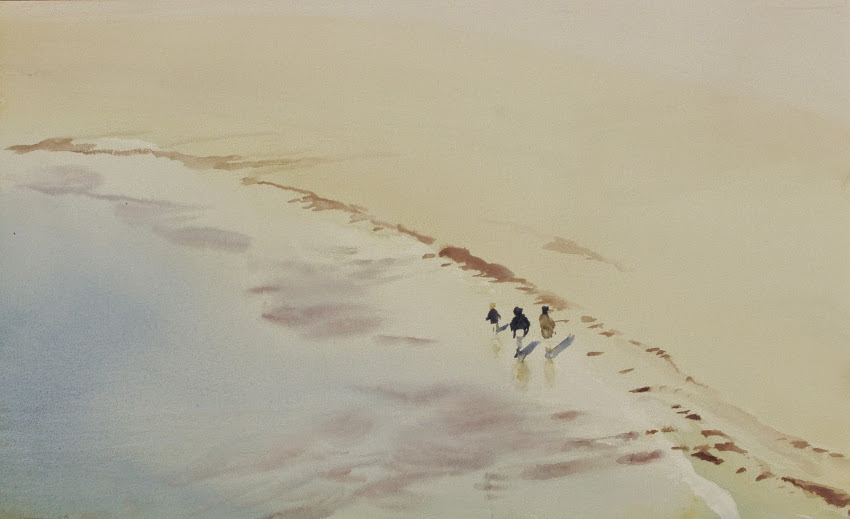 The Tara Oceans Expedition
In 2002, Rémi Hamoir moved to Spain and spent two years in Madrid and Barcelona where he explored the beautiful coastal areas of Catalonia creating an amazing series of paintings inspired by these landscapes. In 2009, he joined the Tara Oceans Expedition that studied plankton across the world's oceans. Hamoir embarked for a brief but intense period – from Dubrovnik, Croatia to Athens, Greece. Fair weather permitted him to paint almost all the time, capturing the wonderful views and the variations in atmosphere and light that enveloped the boat. His work brought a fresh, new perspective to the scientific mission. In 2011, on the invitation of the former Emir of Qatar, Sheikh Hamad bin Khalifa Al Thani, Hamoir created his first series of paintings inspired by the Qatari desert.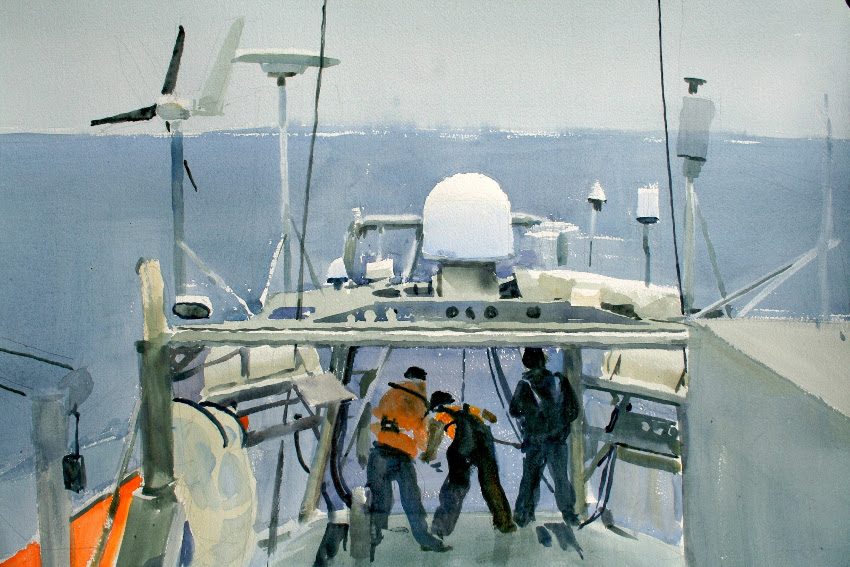 Landscapes and Scenes of Everyday Life in Hamoir's Work
Since September 2011, Rémi Hamoir teaches drawing at the L'École de Condé - art and design school located in Paris. Two years later, he began working at École des Arts Decoratifs. His work has been included in various solo and group exhibitions in galleries like Galerie Agnes b. in Paris, and Green Flowers Art Gallery in Boulogne-Billancourt. Hamoir has created an impressive body of work depicting amazing landscapes and scenes of everyday life like holidays, woman dreaming in a bath, children playing in the snow, and similar moments full of sweetness and poetry. He has a particular attraction for seacoasts, from Barcelona to the beaches in northern France where he is from.
The artist is represented by Green Flowers Art Gallery.
Rémi Hamoir lives and works in France.
Featured image: Remi Hamoir - portrait, photo by Annie Gozard
All images © the artist