Emanuele Ronco, better known as Rems182, is an Italian contemporary artist and one of the co-founders of the artist collective Truly Design. Born in 1982, he has developed interest in street art during his teens.
Over the years, a supremely talented artist hailing from Turin has created his own pictorial language which frequently relates to violence, eroticism and death, depicted in large-scale mixed media portraits. At the same time both the graffiti maker and a modern figurative painter, Rems182 blurs the line between surrealism and reality in his practice.
Abstract Tension Series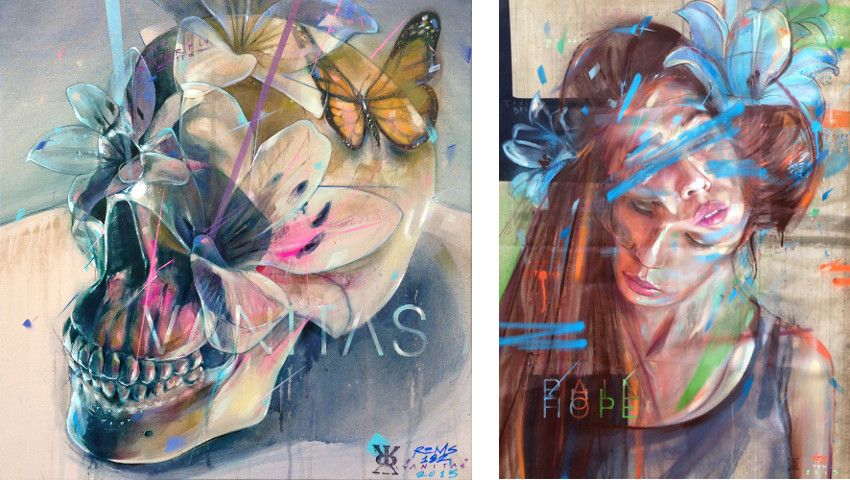 Rems182 earned his degree in classical painting from the Art Academy in Turin in 2004. Often combining both letter-based and complex figurative images the artist depicts multiple perspectives of a person, where their hands and face blend into each other provoking the viewer to take a good look at the work.
Portraits by Rems182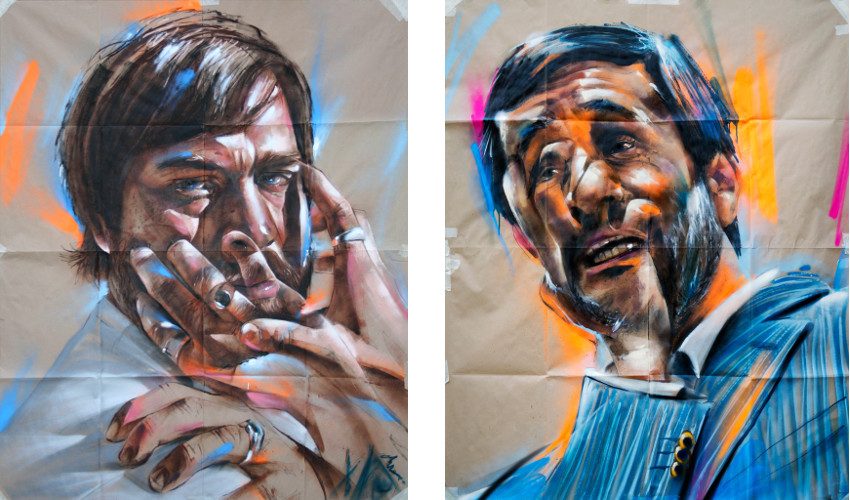 Since 2003, Rems182 is a member of the Truly Design collective co-founded by himself and three friends who have shared their passion for graffiti and street art from an early age. The crew soon became a breeding ground for ideas which pushed the traditional boundaries of graffiti art, developing the collaboration to the point of opening of a visual communication studio in hometown Turin. They involve themselves in street art, illustration, fine art, graphic design, and other creative applications.
Street Art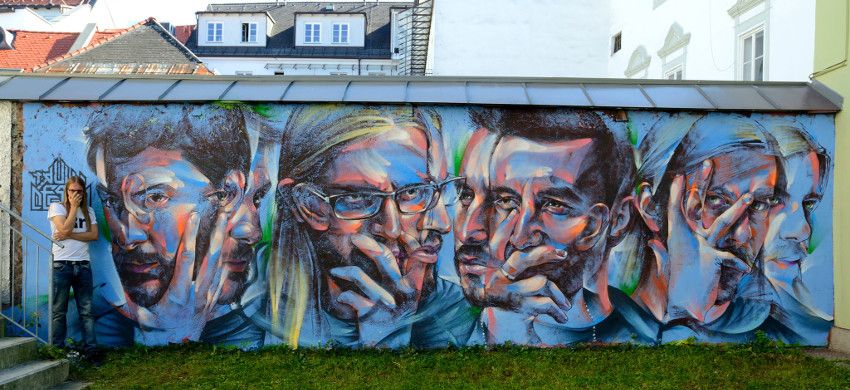 In years that followed his own education, he became a teacher himself, having organized aerosol art courses, lectures and workshops. His work has been included in many exhibitions at such galleries as at Burning Giraffe Gallery, Torino; Espace Fondation EDF, Paris; Espace Fondation EDF, Paris; and POW Gallery, Torino, to name a few.
Tensione Astratta, or Abstract Tension, an exhibition of his new pieces, is currently on view at Punto618 Art Gallery in Venaria Reale, just outside Turin, Italy. The show will close on December 8th, 2015.
Exquisite Spray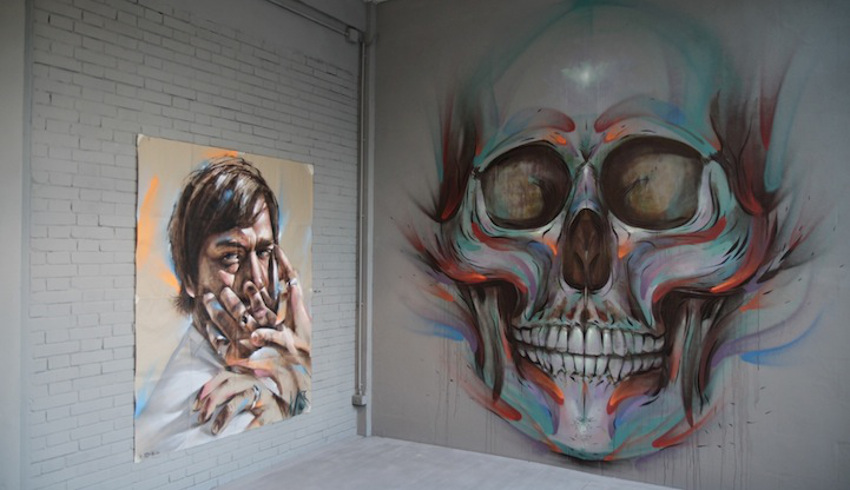 He lives and works in Turin, Italy.
All images courtesy of the artist