Remy Uno is a French Contemporary artist born in Marseille, France. He is well known for his ability to successfully work in both studio and in streets.
Art by Remy Uno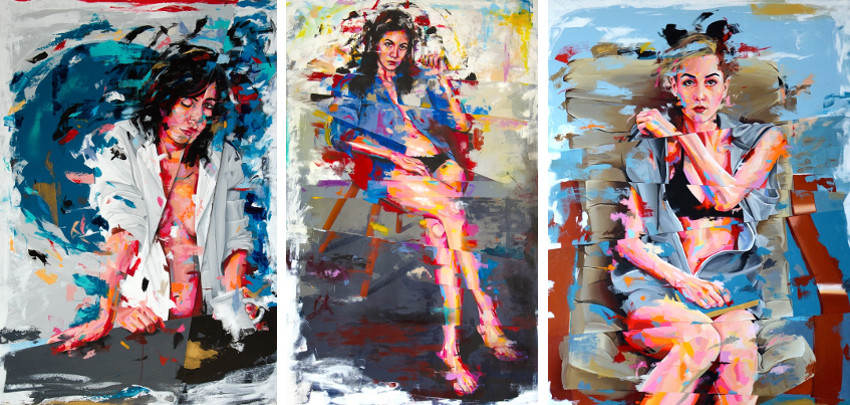 Remy Uno started doing graffiti in Marseille, France, at the end of the 90's. In the beginning, he would paint his name on street walls, attempting to form larger letters on bigger walls. Over time, a desire to paint people was born. His graffiti left impact on viewers, and they asked for works on canvas, so the partial transition from street to studio came to be. Lartmada, an artistic collective was created in 2002, including him and his friends, and since, they painted and exhibited in various parts of the globe, including Sao Paolo, New York, Johannesburg.
Art by Remy Uno
It took several years for the artist to get used to painting on canvases, and to feel comfort working within the frame. In Uno's studio work, portrait is dominant theme. His pieces are full of intimacy, as he usually starts with a model, using small brushes and sometimes oil. The whole process takes a few days, and of course he can make small changes at the end. With walls, it is a lot more about improvisation and having fun with friends. Painting among other artists, the biggest lesson he learned was that finding your own style is as important as the skills you posses.
Art by Remy Uno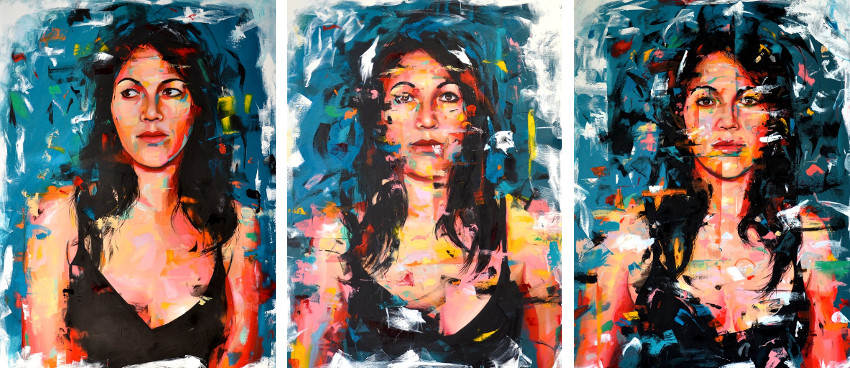 He is represented by 19 Karen Contemporary Artspace in Mermaid Beach, Australia.
Remy Uno lives and works in Marseille, France.
All images courtesy of the artist.