The representation of the human body was the guide line of the photographic work of Ren Hang realized in completely unpretentious manner. The peculiar and purified aesthetic is fulfilled with decadent vigor and almost Dionysian sensibility. Hang's works are often considered to be highly controversial due to display of naked bodies, in combination with plants or animals, in erotically explicit poses which was in accordance with the artist's critical agenda. The employment of radically queer and gender issues is considerable in the art practice of Ren Hang, though the artist himself was not interested in creating neither politically or socially engaged works.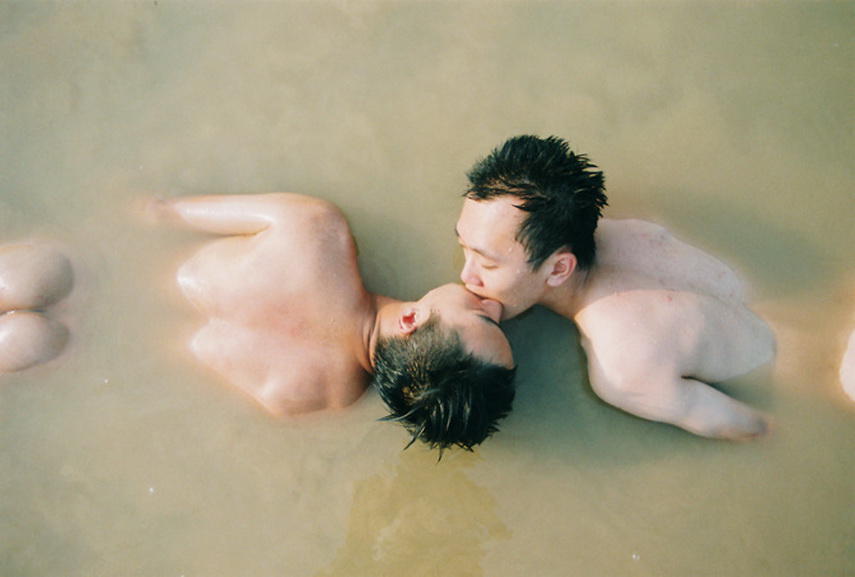 Struggling To Become An Artist
Ren Hang was born in 1987 in Chang Chun, Jilin province in Northeastern China. Although was rather affectionate to his hometown, in late teens he left for Beijing to study advertising. Hang was a self-taught photographer, who bought a point-and-shoot camera and began producing nude images of his friends during the studies around 2008. Since then, Hang was arrested several times for his explicit photographs and experienced censorship throughout his career in his home country of China. Thanks to the social networks his work became widely appreciated and Hang gained solo exhibitions from Antwerp, over Copenhagen, to New York.
Hang's photographs were sometimes eerie and mysterious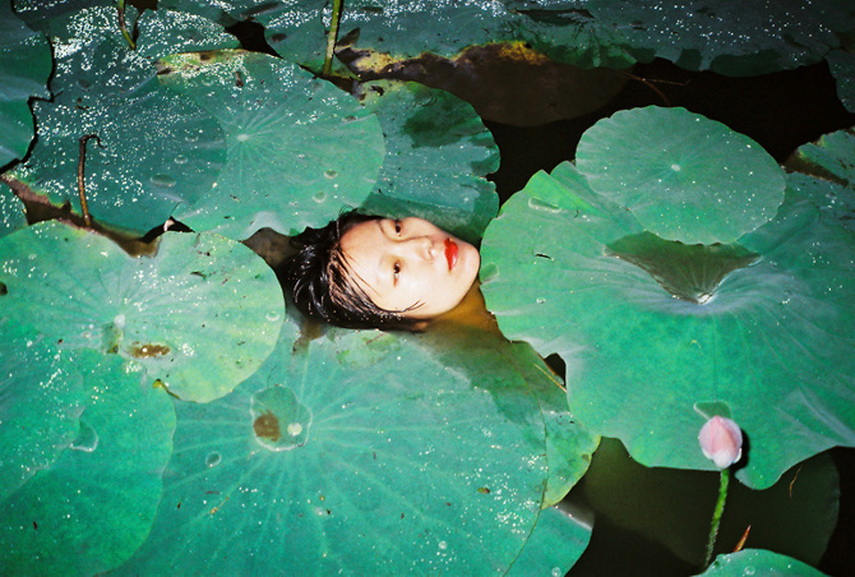 Challenging Conventional Codes of Morality
Ren Hang belonged to the new generation of Chinese artists riding the wave of modernization and cultural reawakening in China. As it was mentioned, the artist was subjected to being publicly condemned for producing immoral contents. Deliberately provocative, Ren Hang's images challenge conventional codes of morality in a still highly conservative society. Interestingly, pornographic images have been banned in the People's Republic of China since 1949. Therefore, on the times his photographs were shown to the public, it wasn't unusual for those works to be defaced at exhibitions or confiscated by officials, as well as his websites were often mysteriously taken offline.
The nudes were rude and immoral in the homeland of Ren Hang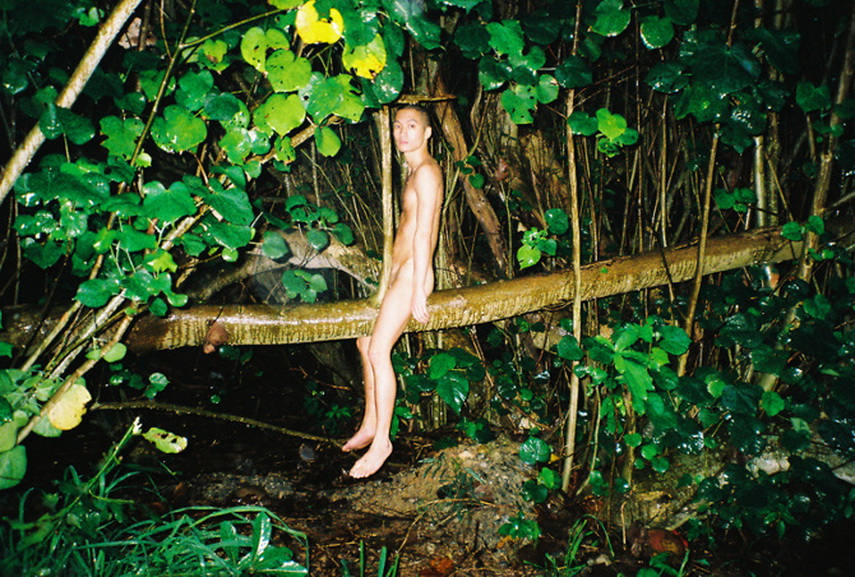 The Poet And Photographer
Simultaneously with photography, Ren was creating poetry. The two disciplines were profoundly connected and reflected the artists inner and most intimate processes. Apparently, the artist suffered from depression which he documented well by the series of poems titled My Depression. The peculiar approach to creative process was embedded in constructing the new poetics and visual discourse of the freed body regardless of any traditional codes of sacred morality. The photographs of Ren Hang seem to be an extension of poems, so by carefully selecting locations, arranging the figures and accentuating their intimate parts, Hang dared to speak of a different state of body and mind. The artist's peculiar aesthetic can be related to the works of photographer Ryan McGinley.
The representations of new generation freed from conventions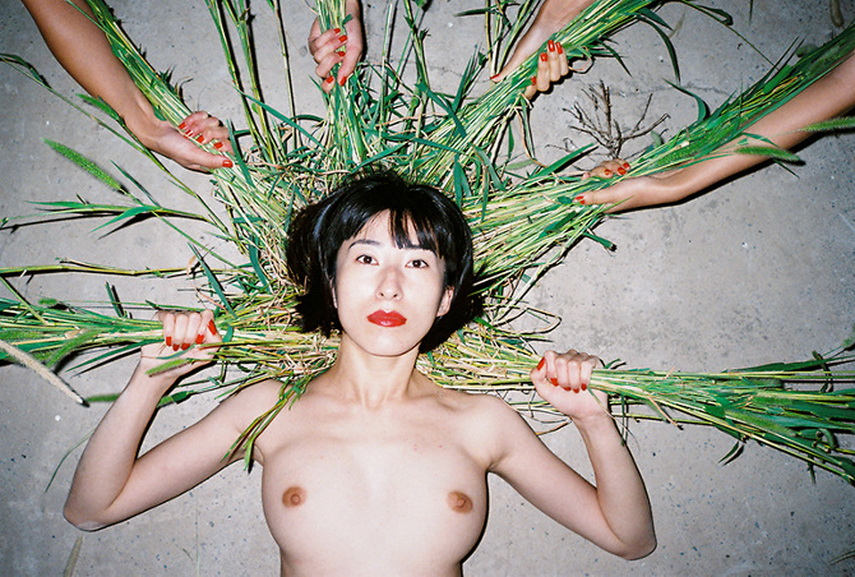 Athens Love
Hang was very focused on preparing and editing photo books were he carefully gathered the thematical photographic series. Less than a year ago, the artist has published the one titled Athens Love. Once again his affinity with nature and the nude was expressed but, instead in China, now in Greece. Namely, his friends were photographed on the beach, woods, cliffs, swamped by daffodils or amongst cactus and aloe vera plants. Ren Hang used slightly different agenda in order of achieving more subtle context of leisure and relaxation.
Meticulously composed pictures, fulfilled with various references and meanings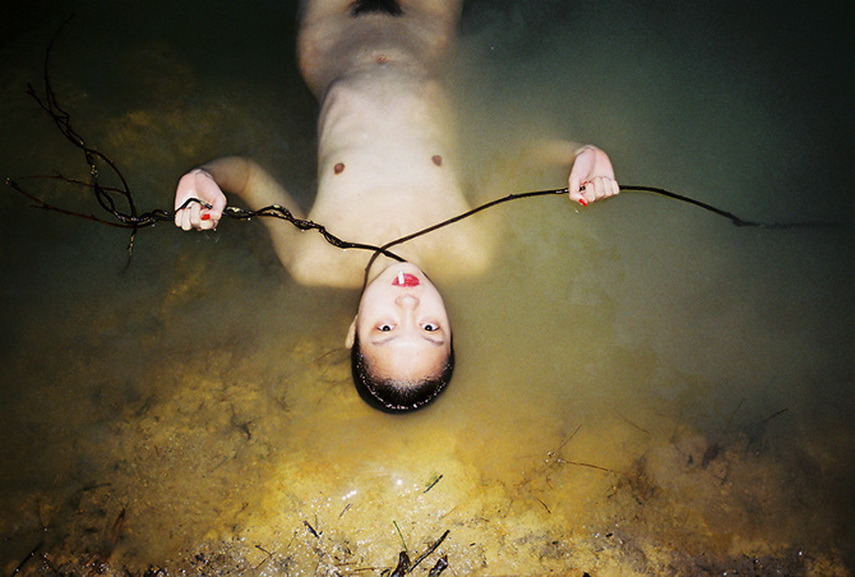 The Notable Images of Ren Hang
Despite the censorship and numerous issues in regards to public display, Hang's images have been exhibited widely; with several solo shows in China and appearances in numerous group shows internationally in countries including Italy, France, Russia, United Kingdom, Austria, Israel and Sweden. The artist's work has appeared in leading independent magazines in China and around the world; also he published seven monographs including New Love and Republic. Taschen recently published a retrospective photo book of his work, so basically it was the first time an established, international publishing company had published his work. Unfortunately, the artist has passed away recently at quite young age of 29. He was in the process of working on a solo exhibition at Foam, Amsterdam at the time of his death. The peculiar, eroticized and well-thought works of Ren Hang reflect his utmost search for the brave new world and are a really good example of how an art work, despite being aesthetically compelling, still can be subversive and socially/politically charged at the same time.
Ren Hang died on February 24th, 2017, in Hong Kong.
Featured image: Portrait of Ren Hung - photo via Ostlicht
All images used are courtesy of the artist