With his highly magical Surrealist imagery, Rene Magritte had a way of breathing new life into seemingly ordinary subject matters. This Belgian surrealist artist often painted everyday objects intentionally placed far out of their contexts, making them a part of such compositions that forced the viewer to reconsider things normally taken for granted. For example, in his iconic The Treachery of Images, Magritte painted a hyper-realistic pipe and beneath it wrote this is not a pipe — this kind of caution was a focal point of Rene's art, he taught us not to trust our eyes. He also reminded us that the art object, no matter what it was or how convincing it seemed, was not the real thing - even though it's often easy to fool yourself into believing that what you see is all authentic.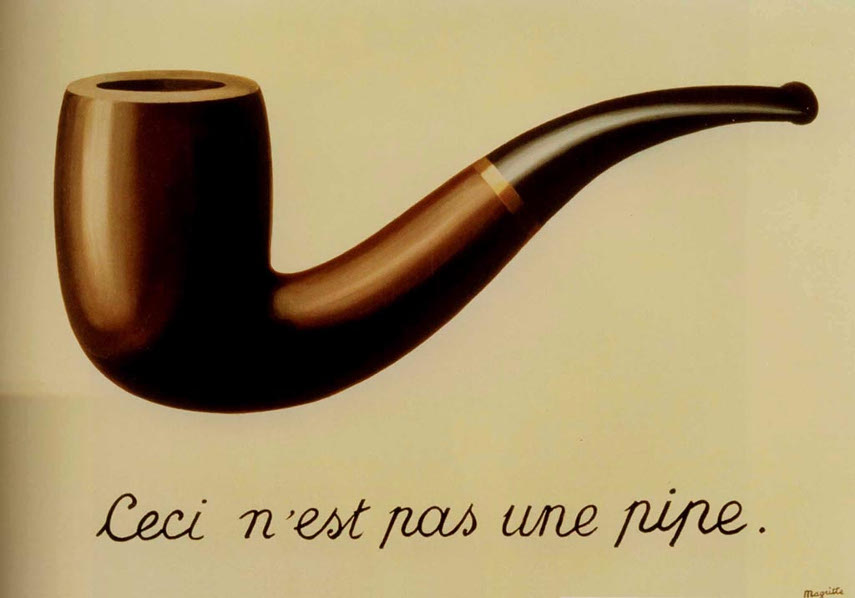 Early Life and a Family Tragedy
With a full name of René François Ghislain Magritte, this artist was born in Lessines, a province of Hainaut, during the year of 1898. He turned out to be the eldest son of Leopold Magritte, a tailor and textile merchant, and Regina, a retired milliner that forsake her vocation due to marriage responsibilities. His father's manufacturing business at times allowed the family to live in relative comfort, but financial difficulties were a constant threat and forced them to move about the country with some regularity, chasing the places with lesser taxes and cheaper cost. As for the life of little Rene, little is known to this day with certainty. Besides constant travels and relocations with his family, Magritte started drawing in the year of 1910. On the 12th March in 1912, the future artist suffered the worst day of his young life as his mother committed suicide by drowning herself in the River Sambre - this was actually not Regina's first attempt to take her own life, as she had quite a history of suicidal tendencies. According to an interesting and frightening legend, 13-year-old Magritte was present when her body was retrieved from the water, but recent research has discredited this story, claiming it may have originated with the family nurse. Supposedly, when his mother was found, her dress was covering her face, an image that has been suggested as the source of several oil paintings Magritte painted in 1927-1928 in which people had cloth obscuring their faces. This is just one - and probably the most tragic one at that - of many influences whose roots can be traced to Rene's childhood and who proved to be a crucial aspect of his future career.
Many of the themes inside Magritte's paintings - especially the early works - can somehow be connected to his troubled childhood and the tragic death of his mother Regina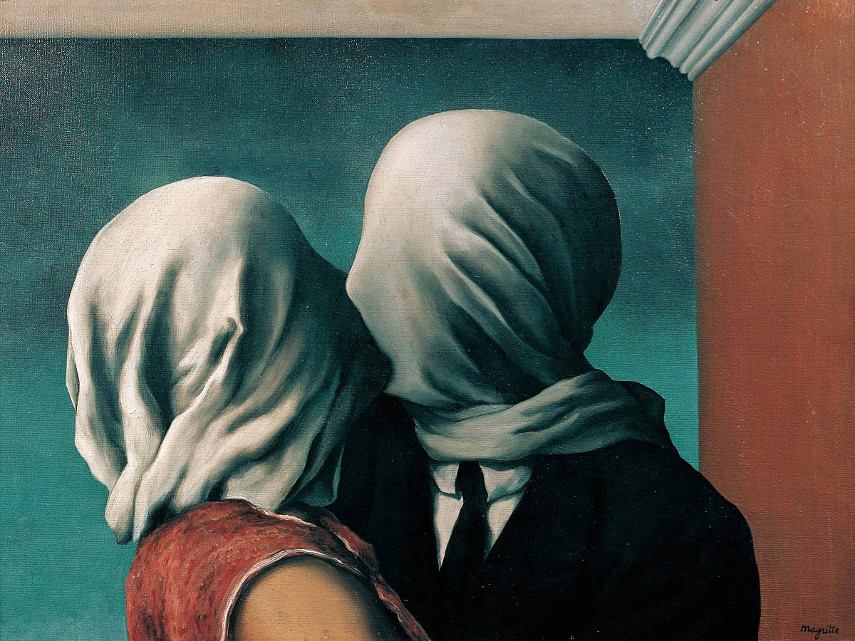 René Magritte - an Aspiring Artist
Magritte's earliest oil paintings, which date to a time around the year of 1915, were quite Impressionistic in style and showed Rene's early tendencies to strive for styles that have been long forsaken and defined. Between the years of 1916 and 1918, during the aftermath of the First World War and all its horrors, Magritte studied at the Academie Royale des Beaux-Arts in Brussels, under the wings of Constant Montald. However, the young artist did not find mister Montald's guidance too inspiring, so Magritte started straying away from Impressionism and its concepts. He stuck to oil as the material of his choice and in the 1918-1924 period Rene started to discover the potential and ideas of both the famous Futurism and Cubism - most of his works from this time are female nudes. During the year of 1922, Magritte married Georgette Berger, whom he had met as a child in 1913, a year after the one his mother died. The next few years were very turbulent for Rene, as he served in the Belgian infantry in the Flemish town of Beverlo, worked as a draughtsman in a wallpaper factory and was a poster and advertisement designer until 1926. In an interesting turn of events, Magritte got an opportunity in 1926 to sign a contract with Galerie la Centaure in Brussels, allowing him to paint full time. The same year, his first surreal oil painting came to be - the now legendary Lost Jockey (Le jockey perdu). Although it is today considered to be a classic of modern art, back in the mid-1920s, The Lost Jockey was regarded to be an utter failure as Magritte held his first exhibition in the year of 1927 and critics heaped abuse on the young painter.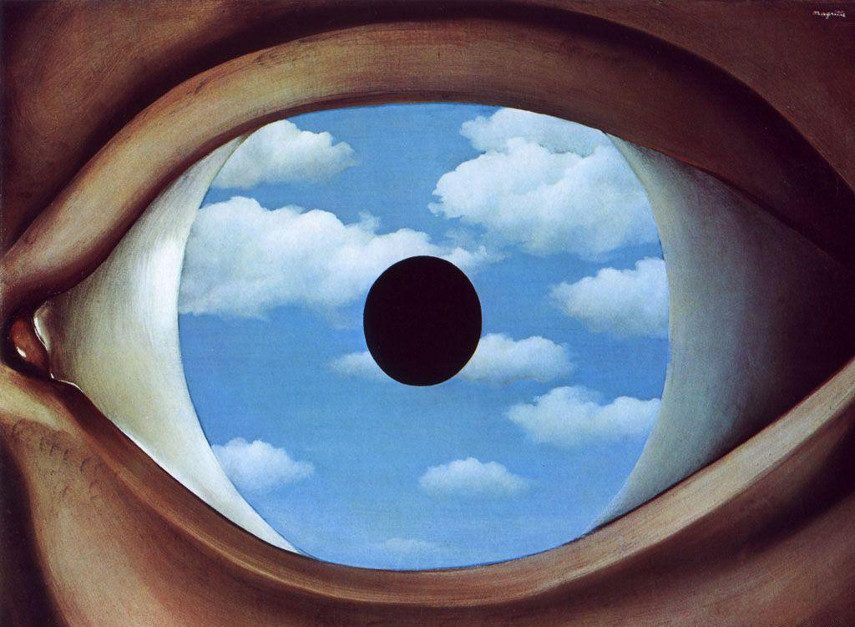 An Indecisive Move to Paris and London
Depressed by the failure of The Jockey and insulted for the way Belgian critics treated him, Rene Magritte moved to Paris where he became friends with Andre Breton and got himself involved in the surrealist group which accepted his ideas with open arms. However, even though the time in France started out as a success, Rene soon became bored and his (now international) contract with the Galerie la Centaure came to an end in 1929, so penniless Magritte made a decision to return to Brussels the next year. Having made little impact in Paris, Magritte resumed working in advertising - he and his brother Paul formed an agency which earned him a living wage. However, the artist never seized to create paintings, privately continuing to develop his aesthetics. As some of his paintings started to somehow float to surface without the artist actually promoting them, Rene's work caught the eye of the surrealist patron Edward James - this man allowed Magritte to stay rent free in his London home and paint. It was here that the artist established his style even further, but yet again was not able to make an impact he desired. All the while he was in London, Magritte stayed in correspondence with Breton, as the two were in an artistic relationship of ideas and concepts, as well as being close friends ever since Rene spent some time in The City of Light.
Like many great modern artists, Rene Magritte as well struggled with acceptance and critical acklaim during his career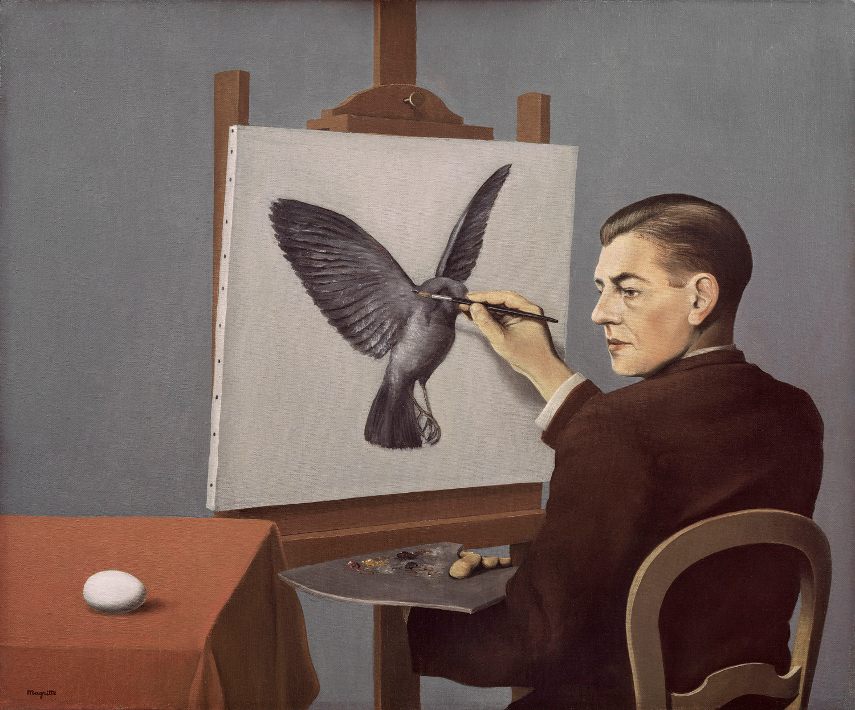 The Second World War, the Renoir Period and the Manifesto of Surrealism
Soon after he departed to London, Magritte was yet again forced to return to Brussels due to lack of funds and success. His aforementioned brother welcomed him back into family business and Rene went back to his rhythm of advertising during the day and painting at night. During the German occupation of Belgium in World War Two, Magritte never fled his country and remained in Brussels the entire time, which led to a break with Breton who wanted his friend by his side in Paris. Rene briefly adopted a colorful, painterly style in the war years of 1943-44, an interlude known as his Renoir Period - widely accepted as a reaction to his feelings of alienation and abandonment that came with living in German-occupied Belgium. As the death of his mother, it appears that the WWII tragedies also had a negative effect on Rene's art, turning him to darker creative waters then he was used to by then. In 1946, as the Second World War was starting to be perceived as a distant nightmare, the artist renounced the violence and pessimism of his earlier work and joined several other Belgian artists in signing the manifesto Surrealism in Full Sunlight. During this time, Magritte supported himself through the production of fake paintings "authored" by Picasso, Van Gogh, Manet and Paul Cezanne - a fraudulent repertoire he was later to expand into the printing of forged banknotes during the lean postwar period. At the end of 1948, he returned to the style and themes of his prewar surrealistic art.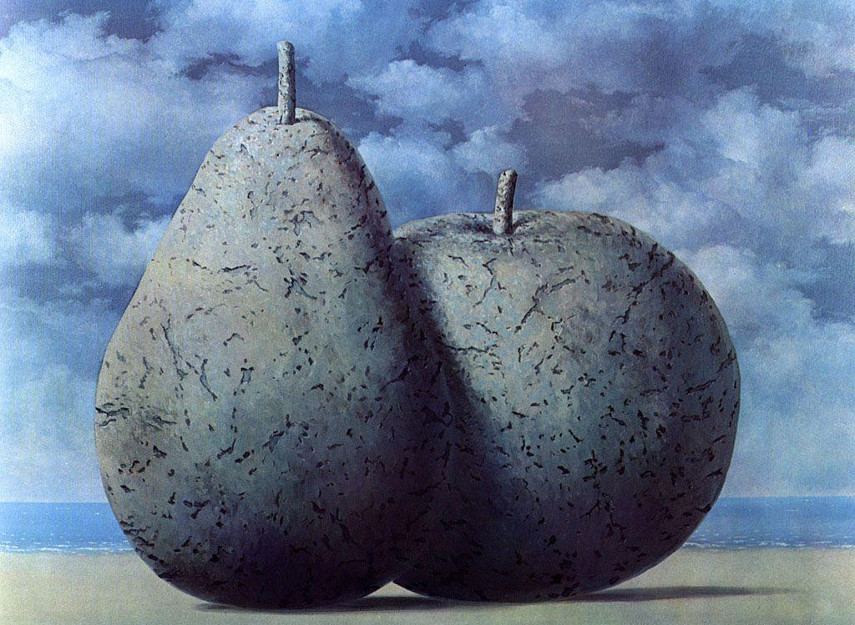 Reaching the Desired Surrealism Level
As he was constantly evolving in style and concepts, Magritte wished to cultivate an approach that avoided the stylistic distractions of most modern painting. While some French Surrealists experimented with new techniques, Magritte settled on an illustrative technique that clearly articulated the content of his pictures. It should be noted that the men wearing bowler hats that often appear in Magritte's pictures can be interpreted as self-portraits! Magritte was fascinated by the interactions of textual and visual signs, and some of his most famous pictures employ both words and images. While those pictures often share the air of mystery that characterizes much of his Surrealist work, they often seem motivated more by a spirit of rational inquiry - and wonder - at the misunderstandings that can lurk in language. Repetition was an important strategy for Magritte, informing not only his handling of motifs within individual pictures but also encouraging him to produce multiple copies of some of his greatest works. His interest in the idea may have come in part from Freudian psychoanalysis, for which repetition is a sign of trauma - Freud was a big part of the original Breton's ideas associated with Surrealism, so naturally, Rene was well educated with the father of psychotherapy. But his work in the commercial art may have also played a role in prompting him to question the conventional modernist belief in the unique, original work of art. With the arrival of the 1950s, Magritte enjoyed an ongoing international interest in his work and continued his prolific output. Magritte died of pancreatic cancer on 15 August 1967 in his own bed and was interred in Schaerbeek Cemetery, Evere, Brussels.
Among other things, repetition was an important strategy for Magritte and his work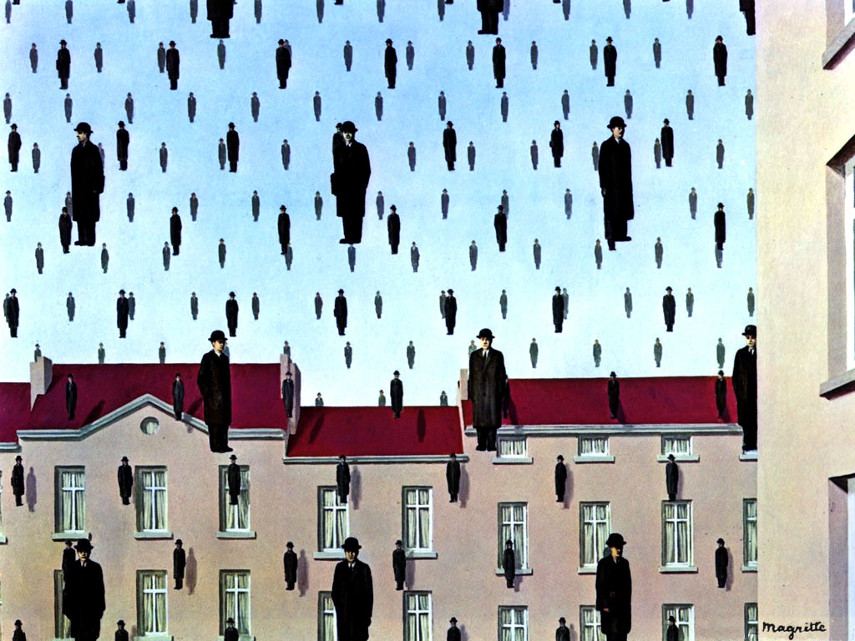 The Legend of Magritte's Apples, Birds and Hats
Popular interest in Magritte's work rose considerably in the 1960s and he reached the highest peak of popularity after his death - as is the case with many great artists. René Magritte's now iconic imagery has heavily influenced pop, minimalist and conceptual art, whilst forever serving as one of the most instantly recognizable trademarks Surrealism movement has to offer. Magritte's highly figurative style is often discussed along the work of Salvador Dalí and Giorgio de Chirico, while his persistent interrogation of objects has both influenced and paved the way for many aspiring young artists, not to mention they've been fascinating and entertaining the members of the art scene circles for decades now.
Featured Image: Rene Magritte - The Mysteries of Horizon (detail), 1928 - Image courtesy of renemagritte.org
All images courtesy of renemagritte.org