What makes art a special kind of profession is that someone without a formal education can truly make amazing, even legendary artwork. People look for various things and aspects when viewing art pieces, and reaching the audience can be done even through art that was made intuitively. Although he had mastered the craft over the years, René Portocarrero was a Cuban artist considered to be self-taught. His work brought him great international recognition, and regardless of his lack of a college degree, he is considered one of, if not the greatest modern Cuban painter.
René Portocarrero was a Cuban artist considered to be self-taught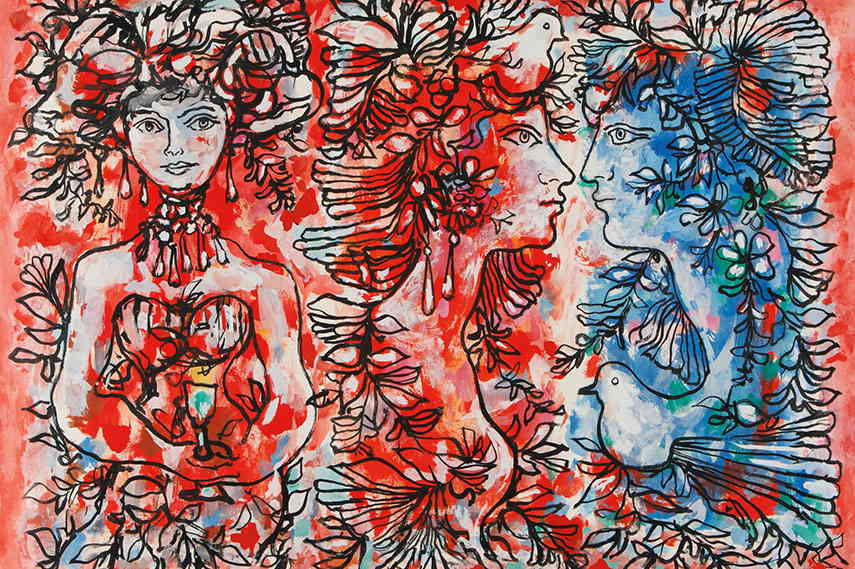 A Rebellious Spirit
René Portocarrero was a born artist, and his talent manifested early in the form of drawings. Given his skills as yet a boy, he enrolled in San Alejandro Academy at the age of 14, but had many issues with the institutionalized way of art teaching. Having a strong temperament, he aborted his scholarship on his own initiative, carrying on with his work as he thought it should be done. He is thus considered a self-taught artist, and ironically, he went on to become a professor at the Free Institute of Painting and Sculpture in 1939, demonstrating his tremendous mastery over the craft. His free spirit largely translated to the canvas as well, as he used various styles and methods.
Using various styles and methods, Portocarrero's free spirit largely translated to the canvas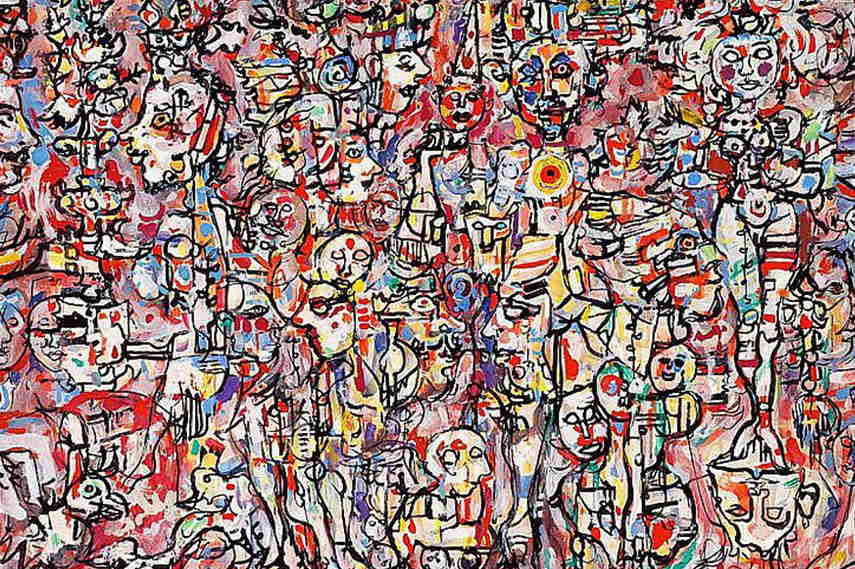 Until the Brush Touches the Canvas
If one was to align all of Portocarrero's works, the one notion that can be distinguished is that he let his search for freedom in artistic expression guide him through his whole career. Masterpieces in their own right, many of his paintings portray a different painting style, as Portocarrero often changed between them. It has been said that until Portocarrero's brush touches the canvas, there's no telling what he might paint and in what kind of manner. The 1930's marked his artistic oeuvre with Latino Modernism and a parallel interest in Surrealism; evolving into a sort of semi-abstract Expressionism, a string of Cubism can be seen in a lot of his paintings regardless of the period. The most obvious illustration of Cubism would be the "African" square nose in some of his works, and Portocarrero has managed to master the style during his long career.
A string of Cubism can be seen in a lot of Portocarrero's paintings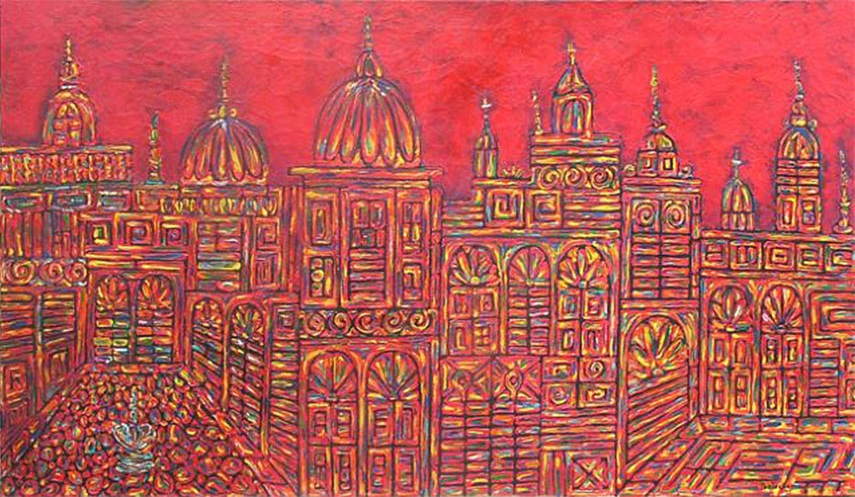 Religion, Mythology and Women
Although he had had a lot of styles in his artistic arsenal, the narrative of his works never strayed much from the few central portrayals. Most of the time, when Portocarrero would take on a project, he would go back to one of the certain few themes repeating throughout his career: women, mythology, and religion, as well as natural elements like flowers and birds in his one-lined sketches. Whether he was working on paintings, murals, sculptures or ceramics, a distinct thematic would often emerge from the resulting piece, making his works recognizable and unique. Another great influence on his practice was left by his travels across Europe, the United States and Haiti, which is notable in his 1962 Color of Cuba exhibition. Drawing from his travels through the Caribbean, the works for the show were largely enriched by images of Santeria and other specific adornment.
The narrative of his works never strayed much from the few central portrayals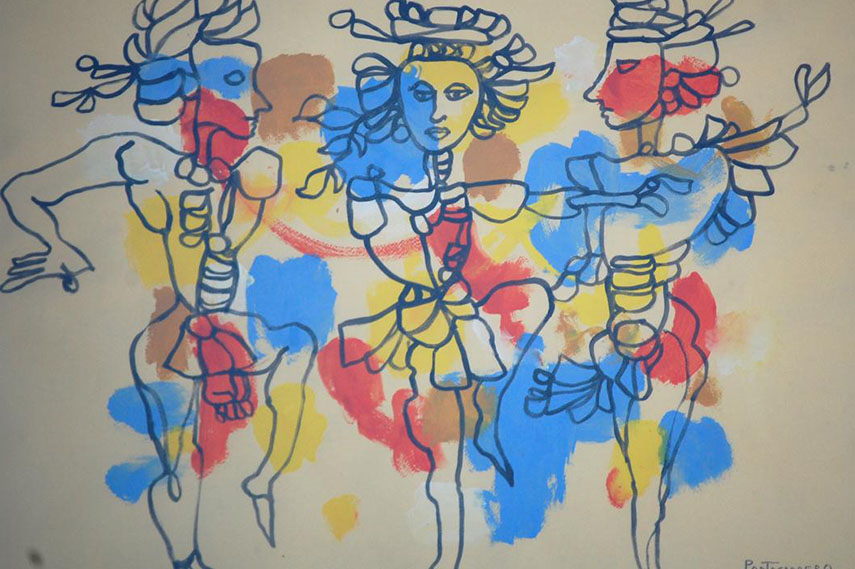 Cuban Legend
Even without a complete formal education, René Portocarrero managed to leave an immense mark in the art history. Mastering multiple approaches to creating art, his works could be said to be on par with his contemporary, Pablo Picasso, and it is today a part of many permanent collections around the world. Chasing the freedom of artistic expression, his works often differ in style from one to the other, often portraying themes he was known to go back to until the very end of his career. With his portfolio enriching the art scene of the 20th century, he is without a doubt one of the legends of the Cuban artistic history.
The artist is represented by Puccio Fine Art.
René Portocarrero died in 1985 aged 73 in Havana.
Featured image: Rene Portocarrero - Paisaje de La Habana en rojo (detail), 1951. Photo credits pinterest.com.
All images used for illustrative purposes only.