Retro is a French contemporary artist currently living in France. He started as a graffiti artist, but since 1994 he has worked in a workshop with wood and paint, making furniture, lamps and signs. In 2000 he became a graphic designer/illustrator for a web communication company, and in 2007 he became Artistic Director. Around 2011, He decided to return to graffiti, with a new approach and a new style.
Art by Retro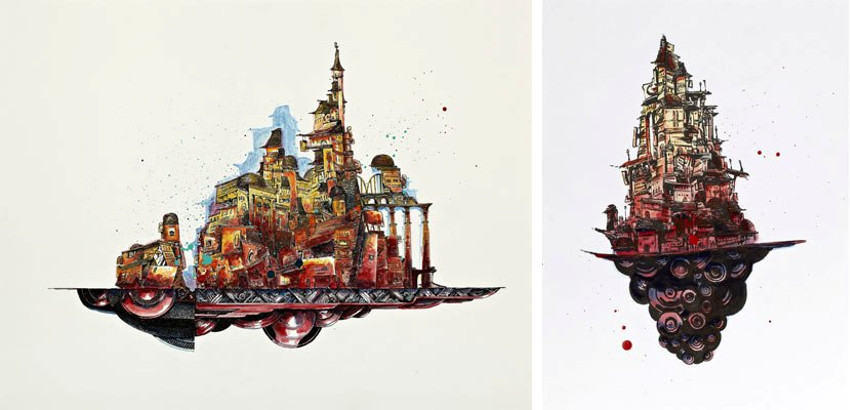 He met FORM WEISS in 1986 at school, who created the KCA group in 1989. Retro joined the crew in 1990, working under different names before finding TOONS in 1992. He was intrigued by cartoons and the Gobelins animation, so the nick made sense. In 1995, besides painting the walls, the artist started to paint wooden boards which he cut, following the shapes of the characters painted on it. Problems with the law, and the 3-month punishment calmed him, slowing his graffiti and night life in general. In 2000, he got a job as a graphic designer, but hasn't stopped working in his studio.
Art by Retro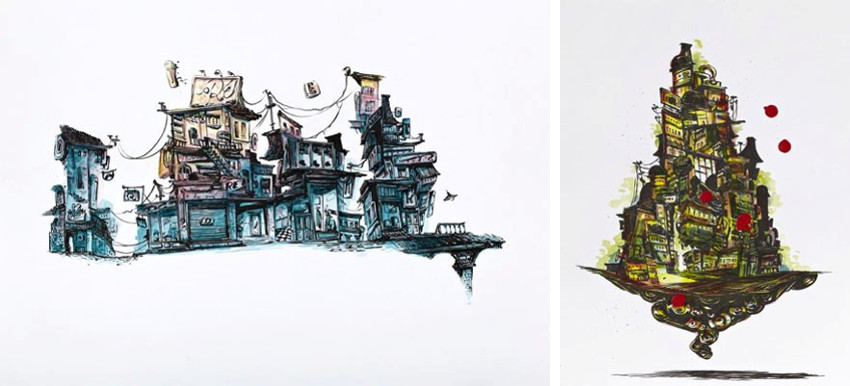 Then, in 2011, Retro decided to hit the streets once again and to do graffiti. Much has changed since his time on the streets, and the artist realized that he is far behind the modern graffiti writers. New concept brought a change in name, Toons was replaced by Retro Graffitism. Not just his new name, it meant a new approach, new themes in his work.
Retro Graffitism is an attempt to transpose the art of "what if…" through graffiti. So many options present themselves, as the artist contemplated what if the graffiti were first done in ancient Egypt, feudal Japan, Middle ages. Opposed to this concept, Retro Futurism was created as a way to imagine a parallel present, to show a technical progression that has evolved differently during time. The challenge was that the artist would not do what others are doing, as they will always be better than him. So Retro created his own world in according to what he is and what drives him.
Art by Retro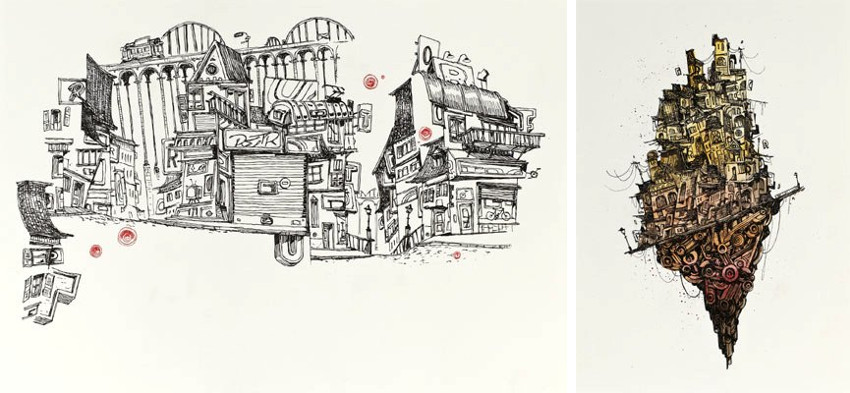 He is represented by GCA Gallery in Nice, France.
Retro lives and works in Paris.
All images Copyright © Retro and GCA Gallery.