The abstract and somehow surreal portraits of Revolue are not the just bare reflection of his urban background and people surrounding him. Those are rather well-thought depictions of inability, frustration, agony and occasionally pain in regards to the hazy and haunting shapes. The color palette largely contributes to the impression of one's psychological and emotional state. Therefore, Revolue's agenda seems to be constructed in a manner of both traditional approaches to portrait and contemporary one which does not accentuate the face since it has become something completely virtual almost like an avatar.
[caption id="attachment_340764" align="aligncenter" width="855"]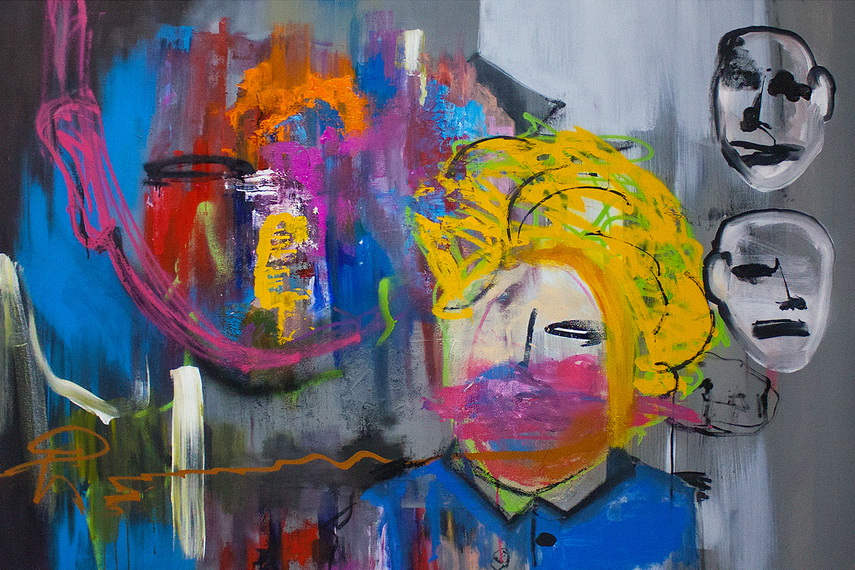 Revolue - Farewell, 2016[/caption]
Born as an Artist
Marcus Vinisiuc D' Andrea Coelho aka Revolue is born in 1987, in Sao Paulo, Brazil. From an early childhood, he started to paint and was eager to succeed in that. Despite that wish, his father insisted on him becoming an accountant, so Marcus got an employment in a multinational company Deloitte and worked there for three years until decided to dedicate fully to art. The title Revolue is a made out of two words - Revolution and Evolution, that were especially important to Marcus. In 2008 Revolue took the decision to go to London and started studying filmmaking and that experience was really important for his further development.
Ghastly contours in a service of a proper portraits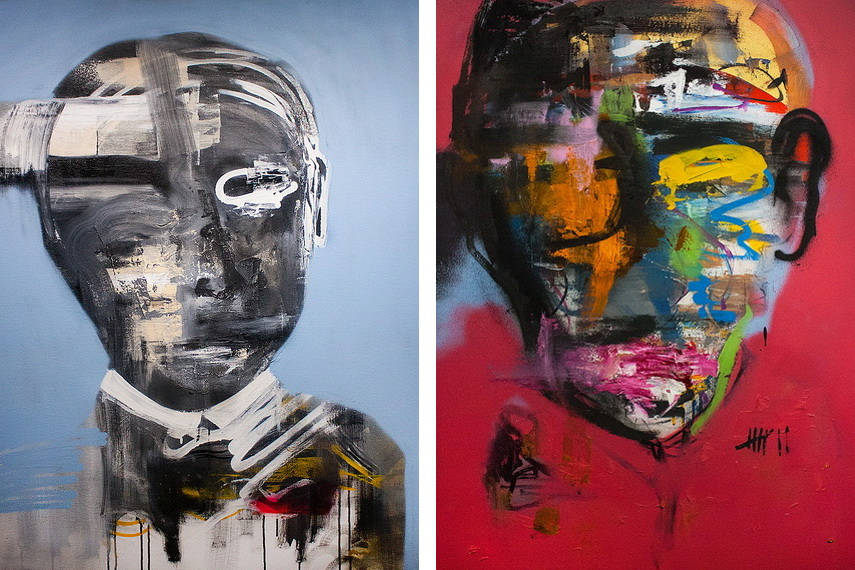 The Portrait Choice
The apparent fascination with a human face and behavior, in general, holds a central role in Revolue's work. Although, the depicted faces in recent works are abstract, the artist spends much of his time observing people and thinking about how they react and position themselves in different situations. Sometimes, the artist even paints hands because according to him they reveal much as well. Each detail is taken into account in regards to depicting perhaps not that visible, yet important features that reveal a person the best. The wider social context is also important in understanding his work since Sao Paulo is a huge city with lots of cultures mixed which is a great source for daily analysis. Interestingly, on Revolue's works, the male characters are dominant and the artist argues that depicting women is harder to manage.
Bodily gestures in service of Revolue's messages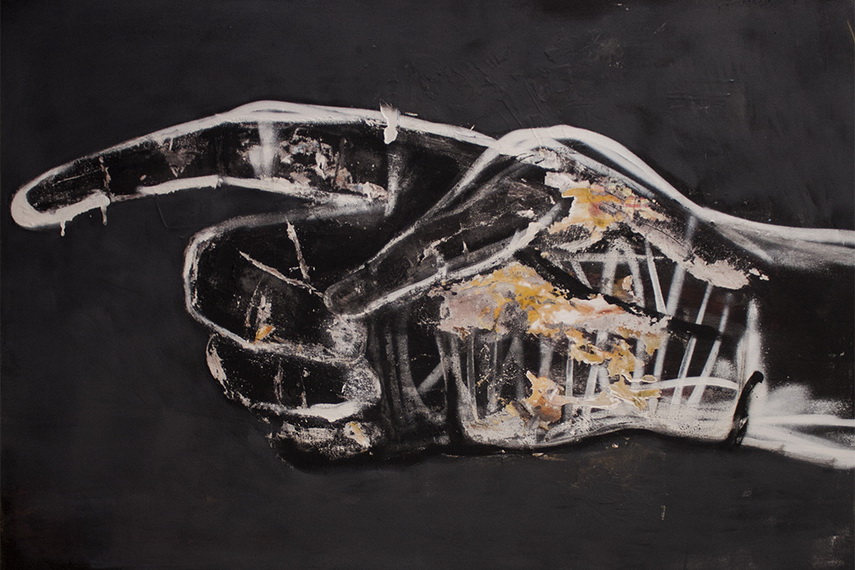 Applying Special Technique
The curiosity surrounding Revolue's work is that he is producing his own colors. In order to achieve that, he experiments with various techniques. Crayons are perhaps his favorite tool so he basically creates new ones in order to extract the best possible nuance from them. They are being boiled with oil and finally produce the effect similar to oil but much bettered. Acrylic and spray paint are also the tools he uses so the final result is a product of various layers.
Due to the course of time faces became completely abstract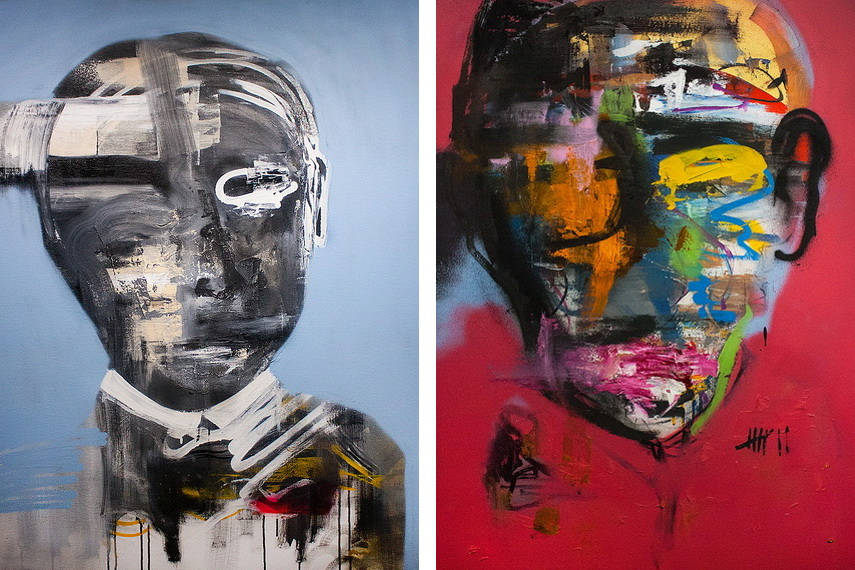 Unfinished People
According to his own words, in Brazil, the scene was poor so it was rather hard for Revolue to conduct fully his ideas and concepts. That did not stop him from pursuing his career. As he states, in his hometown everything is unfinished, the people are unfinished and that is what triggers him the most. Besides the paintings, Revolue also realized The Notoxic Experience project under which he created ceramics for an exhibition in a Japanese restaurant, so the whole idea rotated around painting, gastronomy, and tattoos. The artist was eager to conjoin different disciplines and create more of an experience which is suggesting certain behavioral models that are important to him. It is obvious that for Revolue there are no restrictions in regards to the media and he remains loyal to his initial topics and continues to explore by delivering peculiar and interesting works.
Revolue lives and works in Sao Paulo.
Featured image: Portrait of Revolue - courtesy of the artist
All images courtesy of the artist