It is hard to find any aspect of modern life that the ongoing process of globalization does not influence or touch in some way. People, cities, regions, countries and even continents are much more closely together than they have ever been before. In the late 1940s, Richard Harrington, a renowned German-born Canadian photographer, began the first of his trips to some of the most remote places of the world with the intention to document the lives and customs of indigenous people before they disappear. He traveled extensively, from the Arctic to the Antarctic, from Albania to Zaire, in a search for a people who maintained to preserve their unique culture within their distinct homelands. Today, eleven years after his death, Harrington is best known for his photos of nomadic Inuit and their struggle for survival after the annual caribou migration changed their usual route and bypassed them.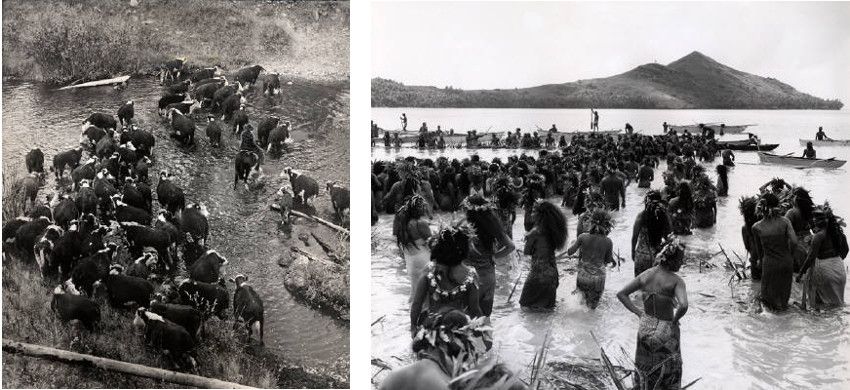 Nomadic Images
Inuit are a group of culturally similar indigenous peoples inhabiting the Arctic regions of Greenland, Canada, and Alaska. They used to be called Eskimos, but the term fallen out of favor as pejorative and has been widely replaced by the term Inuit which means 'the people', or singularly, Inuk, which means 'the person'. Living in one of the most extreme climates in the world, Inuit have retained their language, core knowledge, and beliefs over the thousands of years. In 1947, Richard Harrington made his first trip to Inukjuak in the eastern Arctic, and this stirred his desire to explore more of the far north. Over the next ten years, he made five additional trips to the polar regions and created a collection of photographs that offer a rare glimpse in the natives' everyday life from hunting animals, to building igloos, to their homes inside. During one of his journeys to Arctic in early 1950, he visited the remote camps of the Padlei Inuit and found out that the caribou hunt had failed that winter, leaving people on the verge of starvation. When he returned to his base at Churchill, he helped raise awareness of the problem. Some of his harassing Padlei photographs of Inuit experiencing starvation including the one of an Inuit mother, haggard from hunger and dressed in worn caribou skins, fiercely pressing her nose and lips to her child have become Canadian icons and were featured in a book, Padlei Diary, 1950.
Harrington is best known for his photos of nomadic Inuit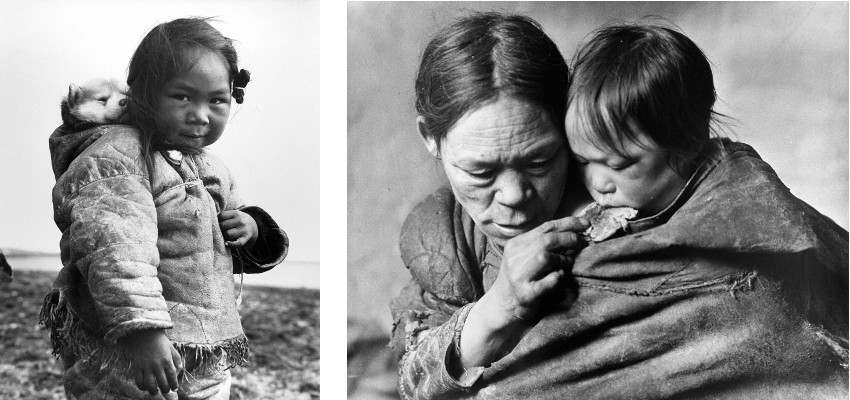 Recognitions and Achievements
Richard Harrington was a documentary photographer specialized in human-interest stories, whose work has been featured in such prestigious magazines as Life, Look, National Geographic, Paris Match, Der Stern, and Parade Magazine. His images have also appeared in 24 books, including The Family of Man, the publication of the show of the same name organized by the Museum of Modern Art in New York. Amongst MoMA, his work has been on display at such notable art spaces as National Archives of Canada and the Smithsonian Institution. With more than 2,400 photograph stories, Harrington, who was made an officer of the Order of Canada in 2001, remains one of the most important and renowned Canadian photographers whose work has shown all the spirit and mystery of the vanishing way of life.
His estate is represented by Stephen Bulger Gallery in Toronto.
Richard Harrington died on October 11th, 2005.
Featured image: Richard Harrington - Padlei #3 (detail), NV, 1950
All images copyright © Richard Harrington estate and Stephen Bulger Gallery