Transforming negative vital energy into positive emotions, Richard Orlinski creates sculptures that represent the transition from seminal instinct to civilized understanding. He works through the concept "Born Wild", reflecting the main values of contemporary style which contribute his creation timeless artworks that touch a wide audience, including children fascinated by familiar creatures and vivid colors. Considering art accessible to everybody, Orlinski' aesthetics strives to perfection and positive emotion within the viewer's perception. He chooses innovative materials as resin and aluminum, but marble, stone and bronze are also often seen in his oeuvre. Although spectacular, his sculptures are never close to the trash or extravagant.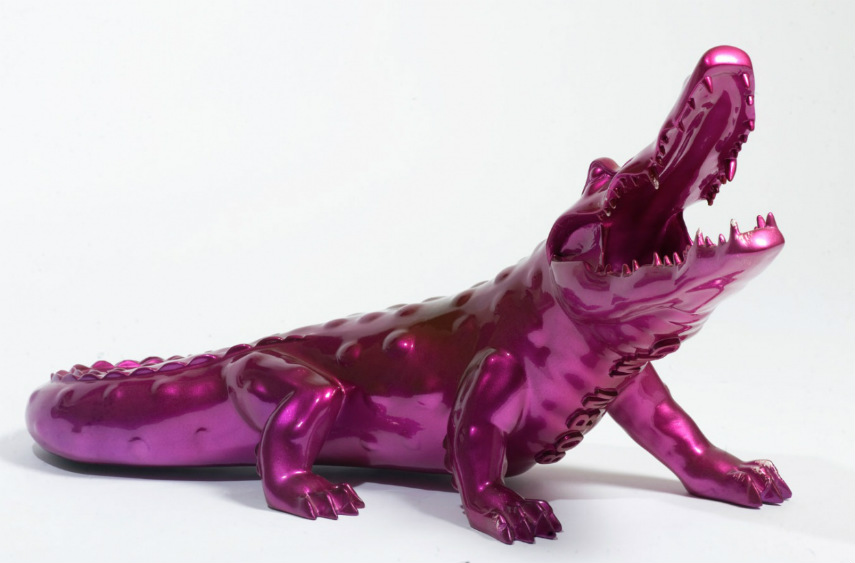 Continuator of the Pop Art Practice
Orlinski was born in Paris in 1966. He gained his education at the National Fine Arts School in Neuilly-sur-Seine where he decided to devote to sculpture. Exploring his chosen medium, he creates under the influence of the Pop Art that that marked his childhood and inspired him since his early artistic beginnings. His sculptures are far from the conventional but within the framework of today's trends. Using industrial materials and systems of multiplication and repetition, he enters the realms that are able to ask questions about perception codes in our consuming society, criticize the serial production in art and culture.
Orlinski uses industrial materials and systems of multiplication and repetition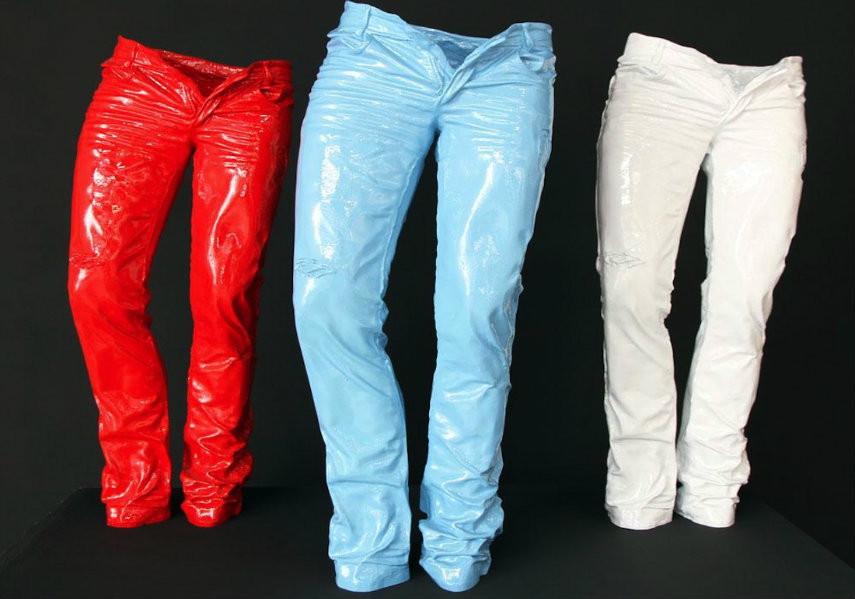 The Highlight of Richard Orlinski
His well-known crocodile and panther sculptures, as well as his other pieces, seek to reflect the more instinctive and impulsive parts of human nature and refine those impulses through the quest for perfection. The crocodile, an animal from the Mesozoic era, symbolize the ability for survival. His first series were made of resin polished mirror in specific red color and during the time, he experimented with the black, pink, purple and blue with the use of golden leafs, silver projection and injected diamonds. On the other side, panther as a symbol of mystery and sensuality, but the power and speed also, represents the embodiment of the "Born Wild" concept. Faceted like a diamond, this sculpture has a head almost four times larger than real animal.
The "Born Wild" reflects the main values of contemporary style in Europe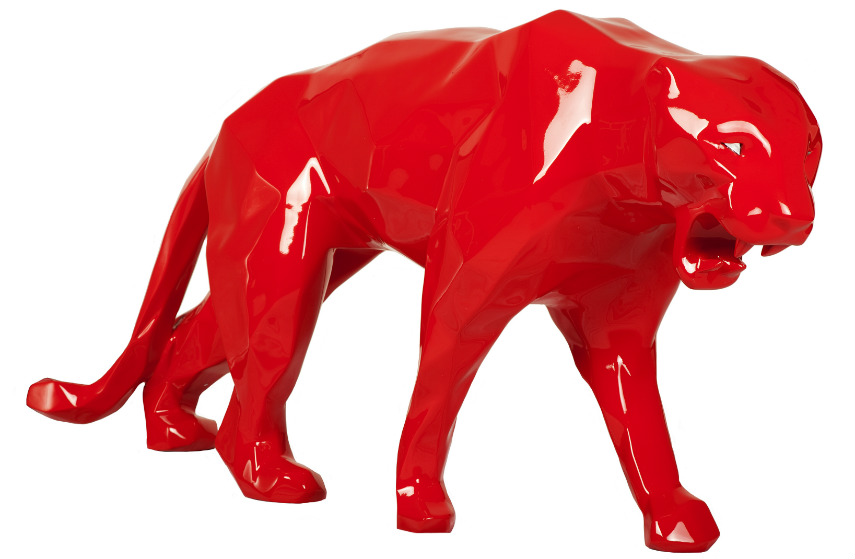 The Second Best Sale Among French Artists in 2010
Richard Orlinski creates artpieces that act on our impulses and pristine instincts. Questioning the viewer's perception in front of the piece of art, his sculptures explore the understanding on many different levels, considering the visual impact, popular iconography and instincts. Constantly striving for perfection, Orlinski's course of transformation from archaic to civilized is determined by the aesthetics of his work. In 2010, he was ranked second best-selling contemporary French artist by Art Price, and two of his works are among the ten largest auctions in 2011. His work has been exhibited at numerous institutions and art fairs around the world, including the Art Elysées art fair, Art Paris art fair, Artiferia in Bologna, INCEPTION Gallery, and Opera Gallery, among others.
Richard Orlinski lives and works in Paris.
The artist is represented by Markowicz Fine Art Gallery, Miami.
Featured image: Richard Orlinski - Artist portrait, 2016, Image copyright of the artist