Richard Whadcock is a British artist born in Birmingham in 1967. He is known for his atmospheric landscape paintings.
Whadcock attended Bristol Polytechnic and studied Fine Art. He obtained his Bachelor of Arts degree in 1989. Later, he studied printmaking at the Royal College of Art, and earned his Masters degree in Fine Art in 1991. After graduation, he decided to dedicate his time solely to the art and be a full time painter. The artist moved to Brighton, where he started working in a studio at The Phoenix Brighton Art Gallery. In 1996, he completed a residency at Lowick House Print Workshop in Cumbria. The residency improved his printmaking skills and made him more interested in painting, and developing his technique in oil on canvas.
The Art of Richard Whadcock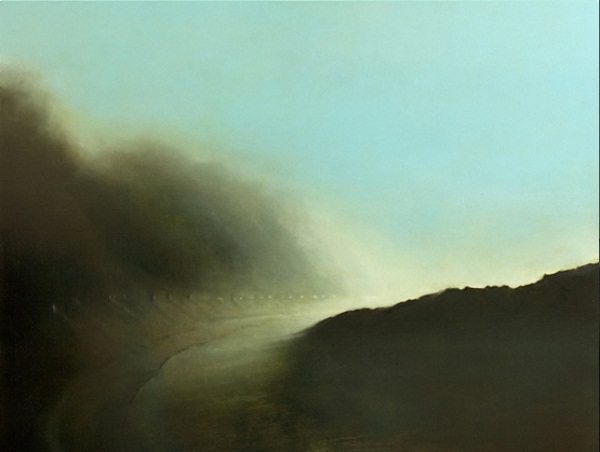 Whadcock was discovered by Alison and Diccon Pettit of the Northcote Gallery in Battersea, London, who started representing him soon after that. His paintings focus on the landscapes of South Downs and East Sussex coast. His subtle use of light and dark tries to capture the changing dramatic atmosphere.
Oil on panel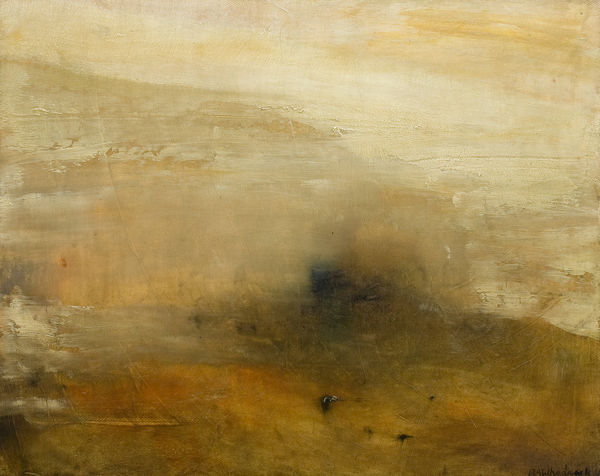 Richard Whadcock exhibited his works in numerous exhibitions, locally and internationally, but predominantly in London, UK. His paintings are featured in the collections of Robert Horne, Lowick House, Gulbenkian, Southern Illinois and private collections. The painter was the recipient of Robert Horne Paper Award in 1996 and Daler Rowney Award in 1991.
Richard Whadcock lives and works in Brighton, United Kingdom.
Featured image: Richard Whadcock - Ditchling Rise (detail)
All images copyright © the artist