Best known for his amazing massive murals, Ricky Lee Gordon is a South African street artist who used to work under the pseudonym Freddy Sam for many years. The talented muralist seeks to highlight big social issues and explore the nature of man living in the 21st century, within the context of history and nature, with his works. The artist intention with his public pieces is to create artwork that has meaning to the community who will live with the mural and to represent a universal idea that everyone can identify with and be inspired by. "It is important to me that the community is happy with the work".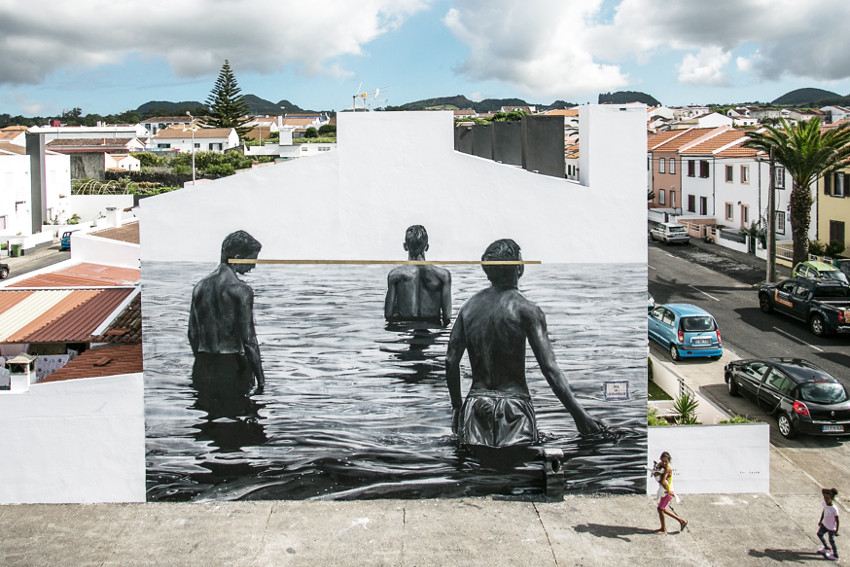 Background
Ricky Lee Gordon was drawn into art with skateboarding and later graffiti in his early teens. During high school, his teacher told him it was not necessary to gain a university pass grade to get into the university art program and that he could get in with his portfolios alone, so instead of taking required subjects like math and history science, he did only four art subjects and two languages. Although Gordon completed high school with the highest grade, he was rejected by the University telling him his teacher was greatly misinformed. In the end, it was the best thing that could ever happen to him as he continued to push forward doing his own thing. Now, more than 13 years later, he has the desire to study and has recently received a scholarship for a three-year Atelier program in classical oil painting at the Los Angeles Academy of Figurative Art.
Ricky Lee Gordon became interested in art during his teens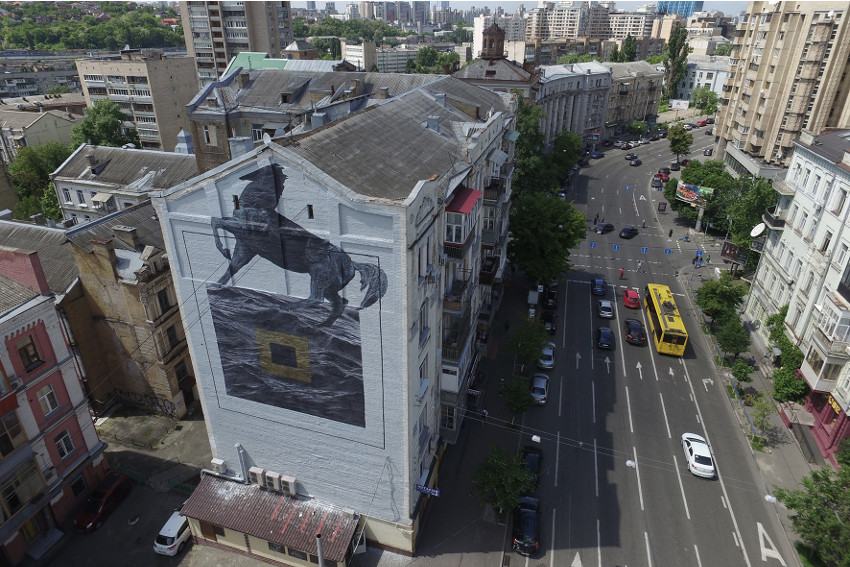 From Graffiti to Large-Scale Murals
The artist did graffiti for many years, before he became interested in painting figurative murals with spray-cans that opened his eyes to new muralism techniques. Inspired by the work of artists like Franco Fasoli aka Jaz from Argentina and Waone and Aec of Interesni Kazki duo from Ukraine, he decided to stop working with spray paint and began to use brush only which had a great effect on his work. It also led him to be interested in classical oil painting which he picked up a few years later. In 2015, he had a residency at Everfresh studio in Melbourne, Australia, where he met Rone, one of the studio artists who shared a large-scale mural scaling technique with him that has since dramatically helped the artist to execute his mural work more effectively.
In 2013, he decided to stop working with spray paint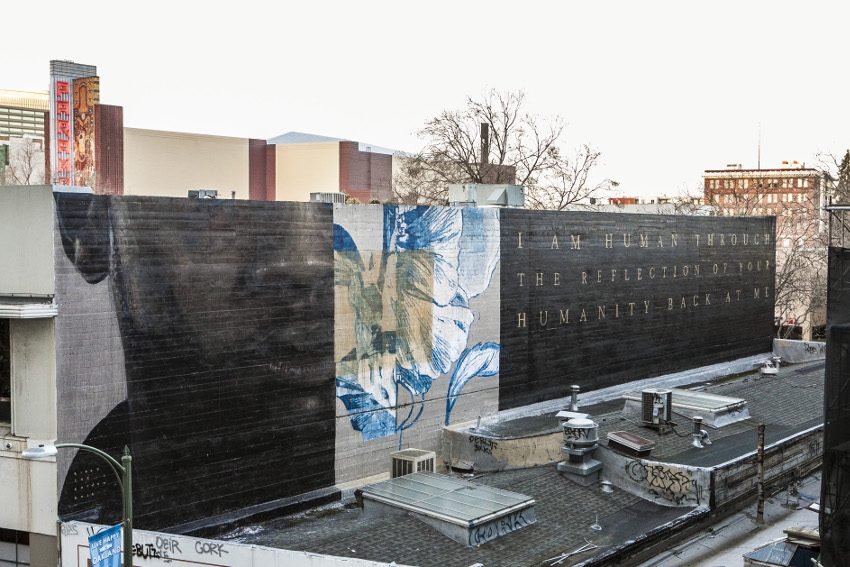 Music, Art and Meditation
Over the years, the artist has developed a visual language that merges classical, modern, abstract, minimalist and collage painting. He is inspired by modern electronic music producers who take influence from classical and all kinds of world music to create new scores and remixes bringing together existing elements that then create a new composition of sound. The artist believes the same thing is possible with painting - using a visual language, new and old techniques, textures, poetry and storytelling, one can achieve a beautiful harmony within his or her work. In recent years, the artist has gotten quite into meditation and the teaching of Dharma - Buddhist meaning for cosmic law and order, also applied to the teachings of the Buddha. "It [Dharma] has had the greatest effect on my work as I think I am now more connected to what, how and why I want to make art".
"The art benefits the practice of meditation and the meditation benefits the practice of art"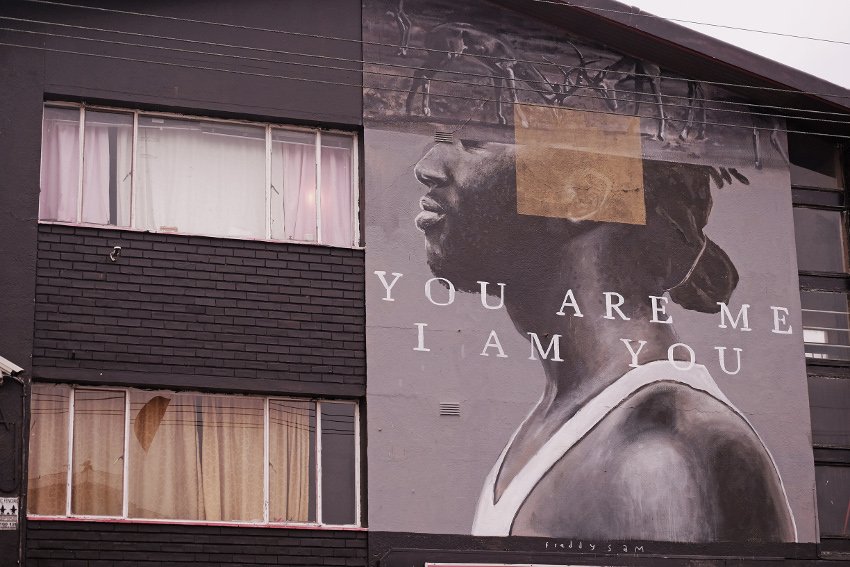 Curatorial Work and Creative Activism
Amongst his art practice, Ricky Lee Gordon was a co-founder of Colour Ikamva, an art outreach program designed to re-imagine education through creativity and self-empowerment. The biggest project undertook the painting of an entire school, that was in very poor condition - they painted 15 classes, 5 new murals and repaired all the ceilings and plumbing where needed. Colour Ikamva also ran smaller projects in Rwanda and in Zambia. The artist was also the founder of A Word of Art residency, gallery and project space that hosted over 50 creatives from around the world. Gordon closed A Word of Art in 2013 and Colour Ikamva in 2015 to focus on his own art.
Gordon closed A Word of Art in 2013 and Colour Ikamva in 2015 to focus on his own art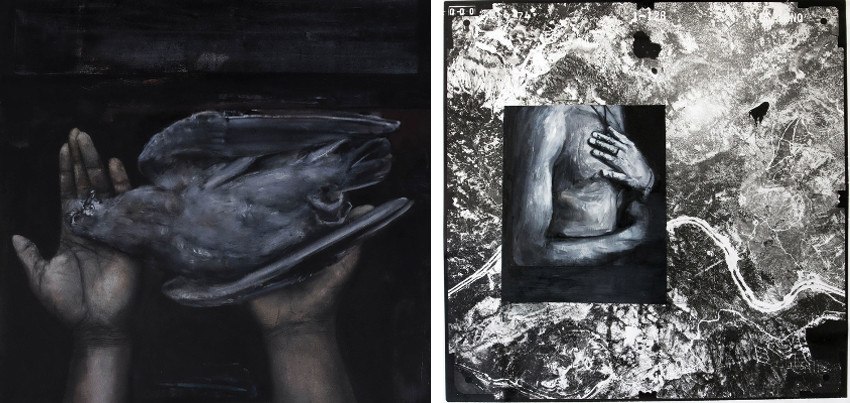 Interconnectedness of People and Nature
Today, Gordon's murals can be found throughout the world, from Cape Town to Melbourne to New York. Some of the international street art festivals he took part include Memorie Urbane mural festival in Gaeta, Italy (2016), Pow Wow Hawaii mural festival, Honolulu, Hawaii (2016), Matharan Green art festival in Mumbai, India (2015) and many others. Usually when he paints a mural in a new city, on arrival he takes a few days to research, talk to people in the area and find an idea that will connect with the community surrounding the space. He then simplifies the idea to highlight its universal nature and bring a new light on social issues relevant to the communities in which he makes the mural. Having painted under the pseudonym Freddy Sam – a combination of his two grandfathers' names – Gordon reverted to painting under his real name in 2016.
Ricky Lee Gordon is currently based in Los Angeles, CA.
Featured image: work in progress, photo via streetartnews.net
All other images courtesy of the artist