Rineke Dijkstra is a renowned photographer and video artist. The array of models she uses for her photographs is wide, ranging from club-goers, school children, matadors, soldiers and young mothers. She positions her subjects against a minimal background, facing the camera. Her subjects are often taken out of context, immediately after a stressful or emotional situation, such as her series of matadors and newly mothers. Rineke's specific compositional style is most notable in her beach portraits, which feature one or more adolescents against a seascape. She perfectly captures the awkwardness and self-consciousness of adolescence, due to the earnest nature of youngsters, and their emotions revealed.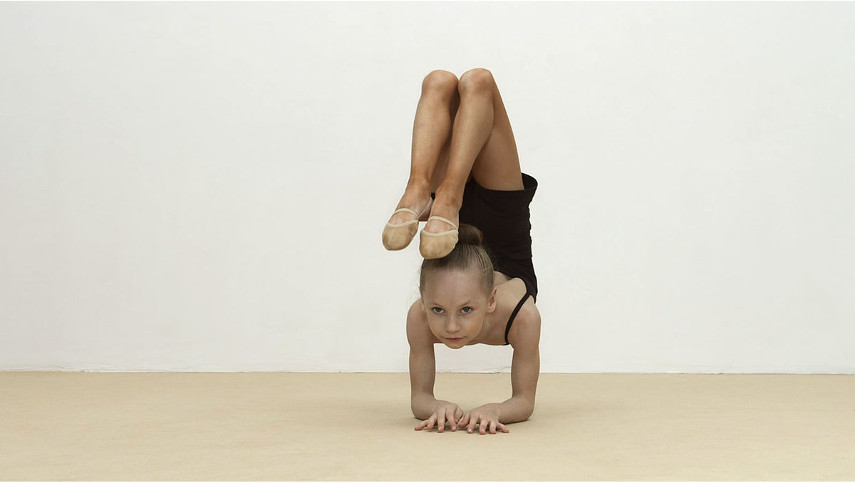 A Unique Artistic Style
Rineke's subjects are depicted in an unembellished fashion. Caught in the moment, they appear simultaneously revealing and enigmatic. Her portraits are stark and engaging, as she often focuses on particular communities of people, revealing their inner world through the simplicity of one particular moment in their lives. Dijkstra is also a video artist, known for her filmed portraits of teenagers in nightclubs in Liverpool, against a white background, smoking, and dancing. Born in 1959 in Sittard, the Netherlands, she studied at the Rietveld Academie in Amsterdam. In 1984 Rineke had her first solo exhibition at Amsterdam's Gallery de Moor. She worked as a professional portrait photographer until the 1990s, when she started incorporating her own artistic style into portraiture.
Capturing a moment in time with introverted adolescents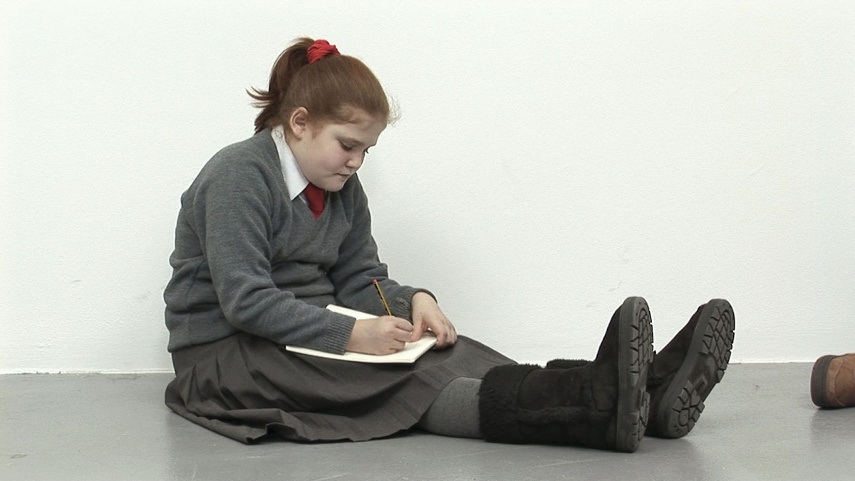 Vulnerability Displayed
With a preference for introverted people, Rineke feels an affinity with them and can create a more stable contact than with exuberant individuals. With more introverted people she can demand a concentration which is decisive for the photographs and which she demands from herself as well. Dijkstra creates a very close contact with subjects, sustaining their attention. Rineke's favorite subjects are those on a transformative path of teenagehood or adults who have just gone through a highly emotional experience. These subjects display a vulnerability that enables her to capture the gap between intention and effect, showing how not everything can be kept under control. A perfect example for this is her series of mothers who recently gave birth.
While bearing signs of the recent ordeal, mothers posed for the artist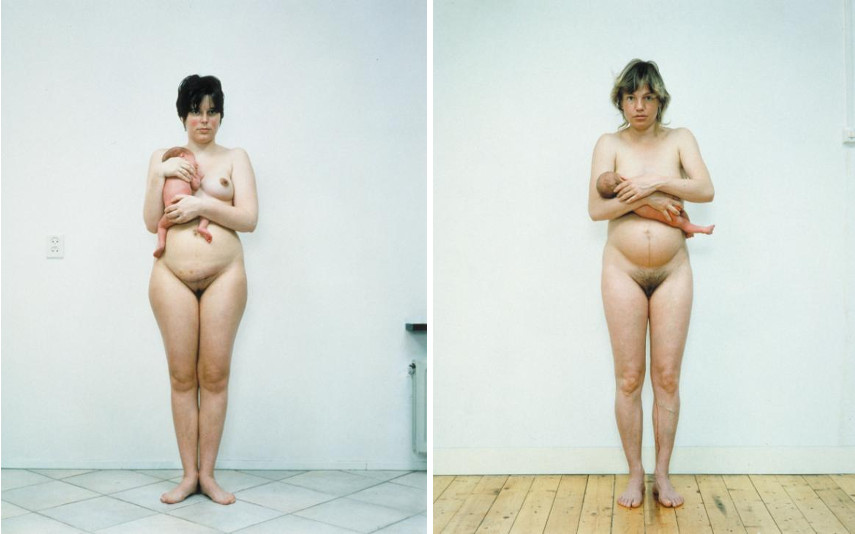 The Artist Emphasizes the Individual
One of Rineke's first major series – Beaches, is comprised of portraits of young adolescents in bathing suits on the beach. This series expanded her work to an audience at international level. Dijkstra usually uses a standard lens on a tripod and flesh on another tripod behind the first one. For the Beaches series, she used the same setup, only with a portable flash to reduce contrast and bring the subject's faces out of deep shadow, thus modulating the sunlight, which is always her main light source. The seascape serves merely as a background, since the artist doesn't focus on details, but emphasizes the individual, capturing the visual cues, illuminating the subject's psychological and emotional state. The Beaches series are large-format color photographs, taken on beaches in Belgium, Croatia, Poland, USA, and Ukraine. All subject are framed full-length in the center of the picture, standing out against the background, gazing at the camera. Depending on the place where the photo was taken, quality of wardrobe and subject's poses vary from self-assured to awkward self-conscious. Rineke's photographs are entitled to the place and time when the photograph is captured, emphasizing that moment in time that is immortalized.
Rineke captures the emotional state of teens gazing at the camera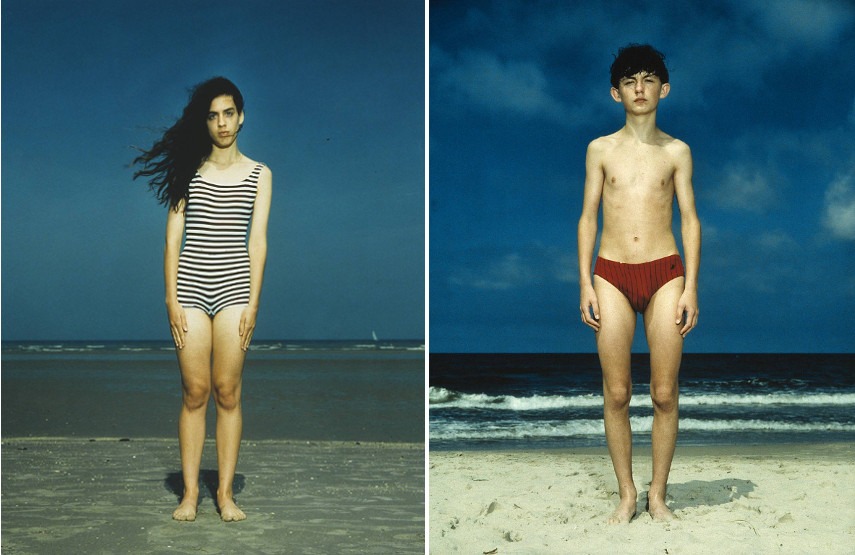 Influences and Exhibitions
The Dutch artist's Beaches project was shown in 1997 at The Museum of Modern Art in New York, bringing the artist international acclaim. Her photographs were subject of numerous solo exhibitions, notably including Rinkeke Dijkstra: A Retrospective shown both at the San Francisco Museum of Modern Art and New York's Solomon R. Guggenheim Museum in 2012. Rineke was awarded an Honorary Fellowship of the Royal Photographic Society in 2012. The artist claims to be influenced by the Dutch masters of painted portrait such as Rembrandt, Vermeer, Verspronck.
The artist lives and works in Amsterdam, the Netherlands.
Featured image: Rineke Dijkstra - The Fairy Doll (videostill), 2014 - photo via mariangoodman.com