RISK, born Kelly Graval, is one of the biggest names in the street art and graffiti scene in the United States. The length of RISK's career spans over 30 years of his intense dedication to spray paint. He made a strong impact on the evolution of graffiti as an art form in Los Angeles and worldwide by pushing the boundaries of graffiti with his unique letterforms. He was one of the first writers in Southern California to paint freight trains, and he pioneered writing on freeway overpasses. At the peak of his success, RISK has organized the Third Rail series of art shows.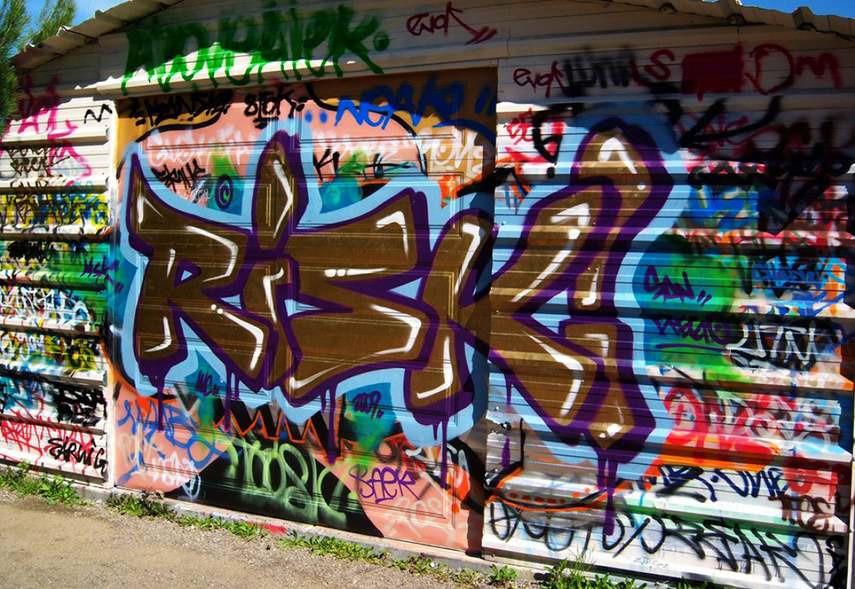 West Coast Graffiti Crew
RISK was born in Louisiana in the late 60s but grew up in L.A. Even as a kid, he filled sketchbook after sketchbook with his unusual letters and images. In 1983, RISK enrolled at University High School on the L.A.'s West Side and immediately made the school walls his personal canvas, as he started tagging his name everywhere. No matter his rebellious behavior, RISK was one of seven high school students who received a scholarship to attend the prestigious Pasadena Art Institute. Later on, he decided to study fine art at USC. He started becoming recognized in the street art world in the mid-1980s, when he founded a graffiti crew called WCA aka West Coast Artists, together with a fellow artist RIVAL. They have made a couple of graffiti writing trips along the West Coast, including Bum Rush, Planes, Trains and Automobiles, and Hitting Metal tours.
RISK founded a graffiti crew called WCA aka West Coast Artists, together with a fellow artist RIVAL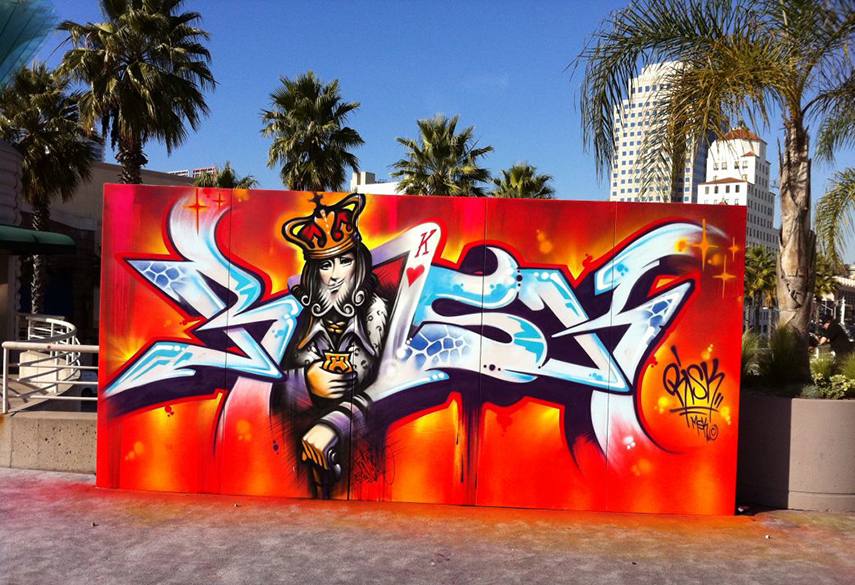 Bringing Graffiti into Galleries
Soon after his initial success on the West Coast, RISK became involved in various Hollywood projects and he started getting more recognition outside of the graffiti world. For example, he worked on the American science fiction comedy film Bill and Ted's Excellent Adventure and videos for the eminent musicians, such as Red Hot Chili Peppers, Ice Cube, Bad Religion and Michael Jackson. In 1988, RISK went to New York to paint subway cars, which made him the first L.A. artists to do that, and probably the last, because in 1989 the New York Metropolitan Transit Authority decided that all subway cars must be graffiti-free. At the peak of his brilliant career, RISK started to paint his graffiti on canvases and he co-founded the Third Rail, a series of street art gallery shows, along with DANTE and SLICK. Afterward, he turned the Third Rail into a successful graffiti-inspired clothing brand.
At the peak of his career, RISK started to paint graffiti on canvases and bring them into galleries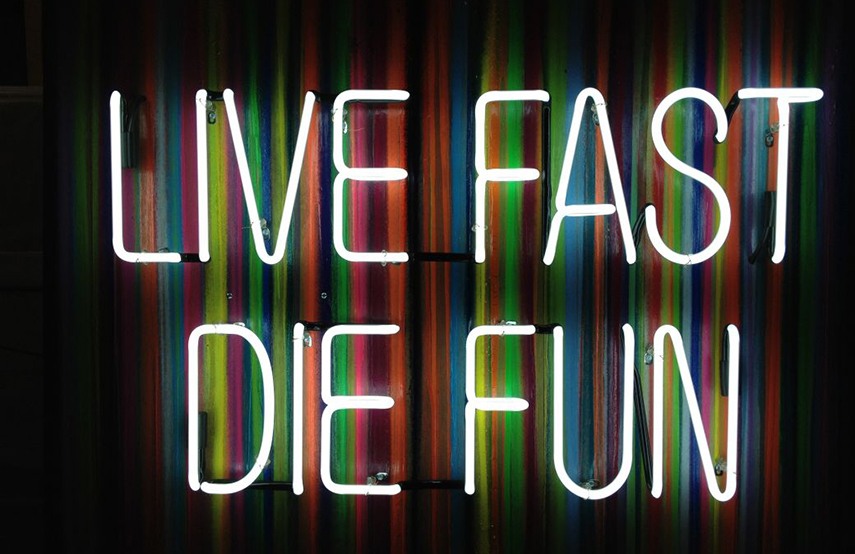 Moving Towards Abstraction
Nowadays, RISK is still involved in graffiti and he continues to develop his abstract letterforms, although his creative processes obviously started moving towards an abstraction of color. He's exploring the nature of color, light and shadow, covering the walls with saturated hot reds, oranges, yellows washed, as well as cooler blues and greens. In 2008 Track 16 gallery in Santa Monica hosted RISK's first solo show titled Twenty-Six. The title of the show referred to the length of RISK's career and his life-long commitment to the exploration of the letterforms. RISK also supports other artists and he gives back to the community with his charitable projects.
The artist is represented by Corey Helford Gallery.
RISK lives and works in Los Angeles, California.
Featured image: RISK in his studio - image via riskoldhabits.com
All other images courtesy of the artist.