Rithika Merchant is an Indian artist best known for her drawings that combine craft with mythological associations - exploring the theme of anthropomorphism and personification through her own internal, personal folklore.
Rithika was born in Mumbai, India in 1986. She got her BFA at Parsons the New School for Design, New York. In 2006, Merchant also attended Hellenic International Studies in the Arts in Paros, Greece. For a while Rithika traveled all around the world, visiting such places as Romania, Portugal or the United States.
Luna Tabulatorum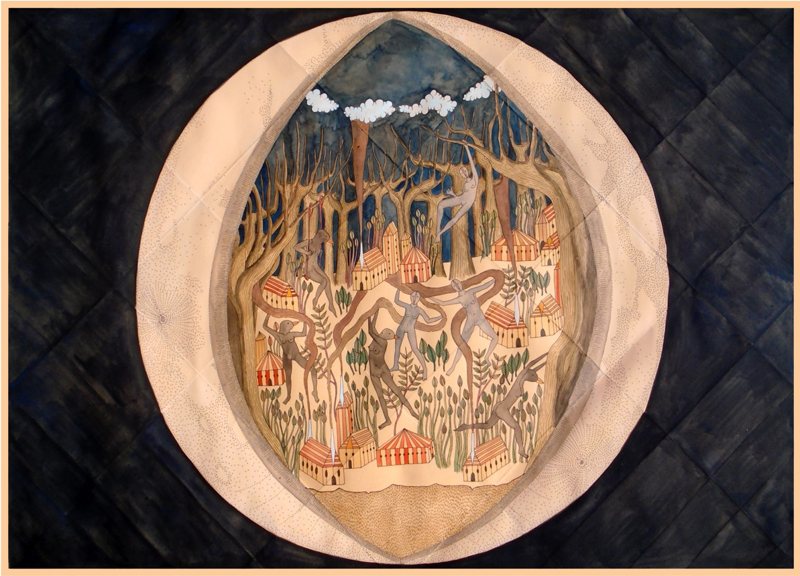 All along her artistic career development, she was devoted to the answering the questions about the cyclical idea of human existence. Being born and growing up in India marked her trajectory in a way that the rebirth, reincarnation or karma play pretty important part in her art expression. The curious fact is that she is not religious at all, but being exposed for the long time to many teachings of the Hinduism left a trace in her imagination. The polytheistic culture she was in touch with, opened a door for her to explore some more different pagan religions, which are actually utilizing very similar anthropomorphic imagery, creating so many interpretations of the very nature on its way to explain the history of creation and humanity.
Rithika mostly paints esoteric scenes, depicting the enigmatic nature of the moon, for example,m in her Luna Tabulatorum series. Full of spirituality, occultism, and femininity – her work reveals many layers of reality that holds the feminine body for the empowered source of all transformations in the world of nature.
Origin of Species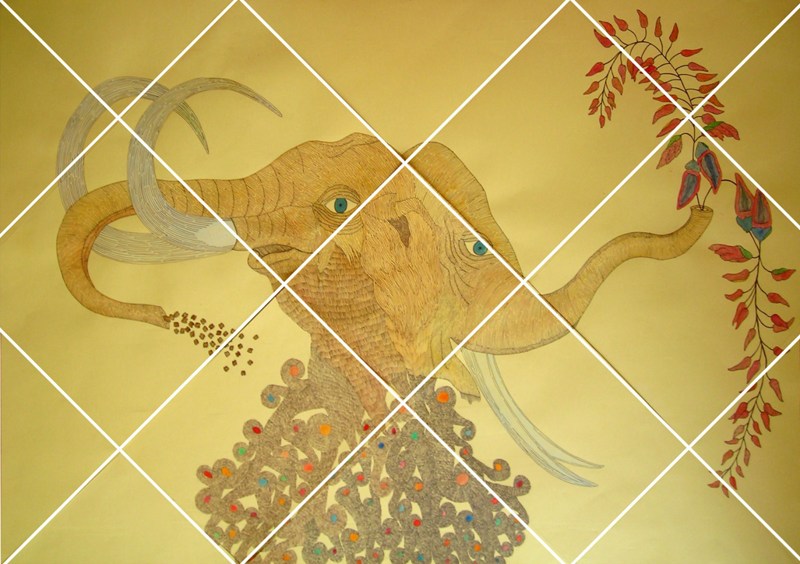 For her Comparative Mythology series, this artist spent a lot of time researching myths - the way and methods by which they are tied together. On the other hand, for Origin of Species Rithika was simply looking at animals pictures, just for the sake of details and anatomically accurate mannerism.
As for the technique, Rithika prefers working with gouache and ink on paper. She does not create preliminary sketches in order to let her intuitive nature guide her. This artist's playful but still very precise lines are simply captivating. Her work has been featured on Daily Serving, Juxtapoz Magazine, and Gawker Artists.
This artist is represented by Stephen Romano Gallery.
Rithika Merchant currently resides in Barcelona, Spain.
All images copyright © the artist