The highly subversive artistic practice of Rob Pruitt is embedded in the need to deploy shock tactics in order to reassemble the very notion of artwork is in the contemporary moment. By appropriating sarcasm, first of all, the artist is eager to express what are the means or requirements of becoming the artist in regards to dictating of the art market. Apparently driven by the DIY sensibility, Pruitt often produces works which are banal and almost dilettante, yet the message he inscribes in them does not leave the observer restless. His aesthetic forebears like Andy Warhol or Jeff posited themselves as fabricators of culture rather than consumers, while Pruitt takes the whole agenda to the next level by ironically accentuating and questioning his own position.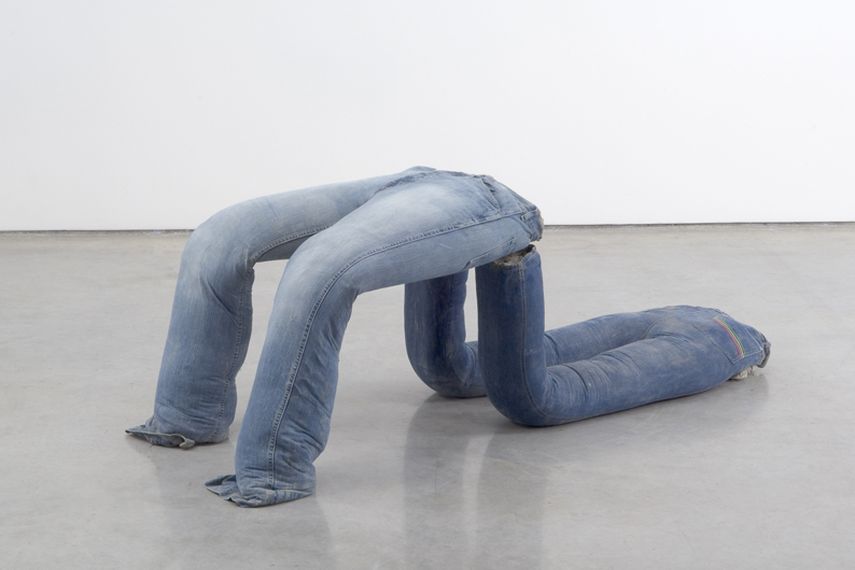 Bad Boy Doing Art
Rob Robert Pruitt was born in 1964 in Washington, DC. He grew up in Rockville and attended Corcoran College of Art and Design, where he became friend with the admissions director, Tim Gunn. Later, Pruitt transferred to Parsons School of Design when Gunn began teaching there. During college, Pruitt lived at the Chelsea Hotel and says he focused his energy on partying rather than studying.
Peculiar approach to humor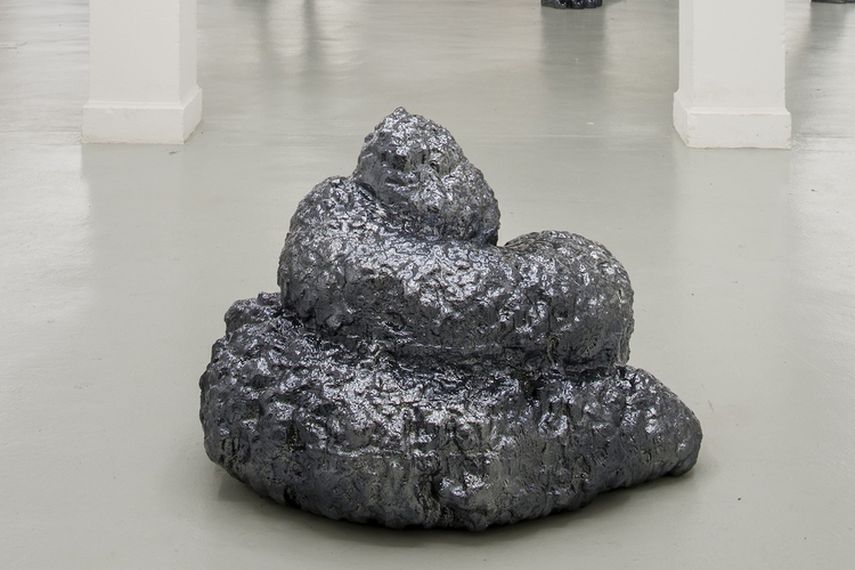 Starting Off with Collaborative Work
The artist started kicking the art scene in the late 80's as half of the art team Pruitt-Early, which became celebrated for the work that took art about gender politics into a radical new pop arena. At the height of their fame, Pruitt-Early presented The Red Black Green Red White and Blue Project at Leo Castelli Gallery, addressing the marketing of African-American pop culture in the public. The show was disastrously received due to severe criticism on the lack of political correctness. Soon afterward, Pruitt-Early split up and Pruitt disappeared from the art world for several years.
Rob Pruitt is known for his eccentric practice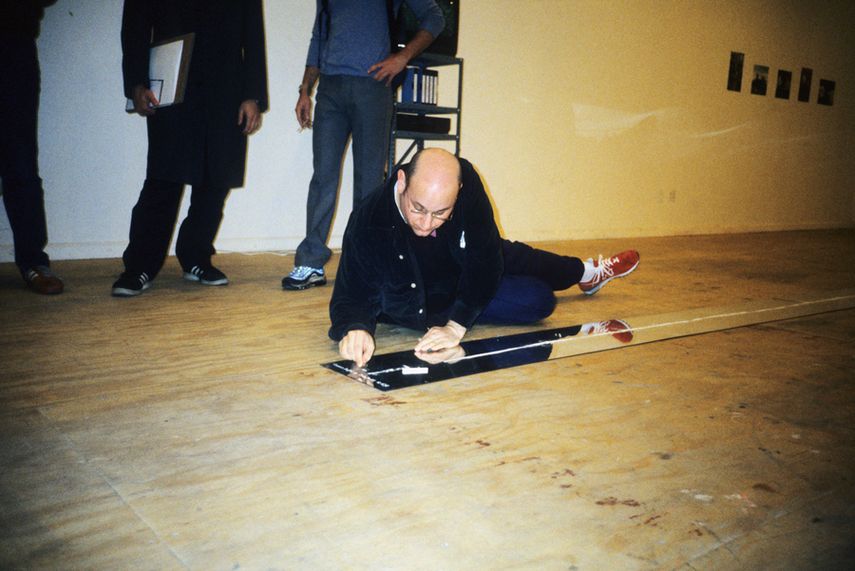 The Controversial Approach to Art
Perhaps one of the first solo works after the split with Early was the one titled Cocaine Buffet, done in 1998. It was an installation made out of the 16-foot mirror with a line of real cocaine running down the center and the visitors were welcome to enjoy it. Since then, Pruitt has focused his practice on performative actions aimed at breaking the conventions of decent behavior, so once gave a book signing nude or displayed his father's ashes in a number of exhibitions. Working primarily in painting, installation, and sculpture, Pruitt uses any means to express his ideas.
The works are interwoven with pop references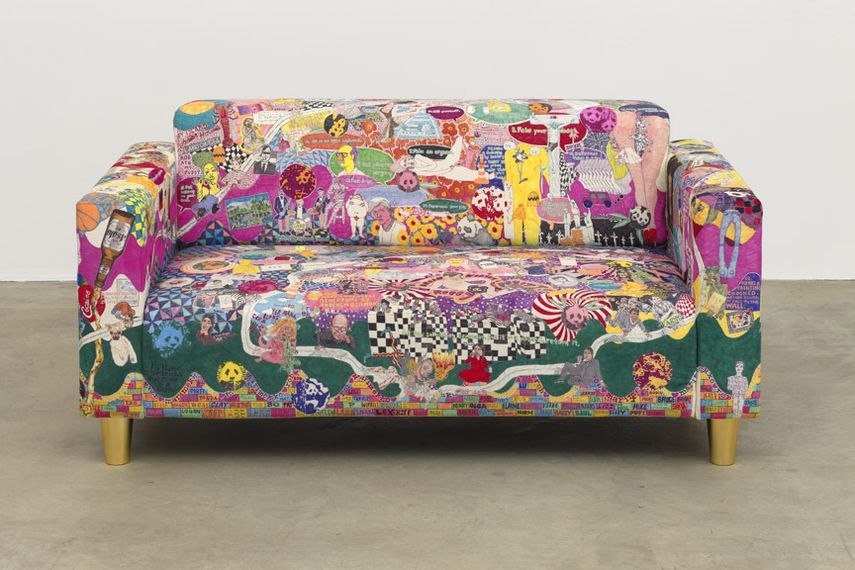 101 Art Ideas You Can Do Yourself
In 1999 Pruitt held his first solo show under this hilarious title. The results of applying humor on language-based conceptual art were rather interesting. As a matter of fact, he exhibited almost recipe-style book instructions for making and decorating such as Paint secret paintings on walls with glow in the dark paint and Draw yourself into your favorite comic strip. Others were suggestions on how to interact with the world in a different way, like Sit on the toilet backwards and Go on an animal photo safari in a city: dogs, cats, pigeons, rats, and squirrels.
Pandas are his main feature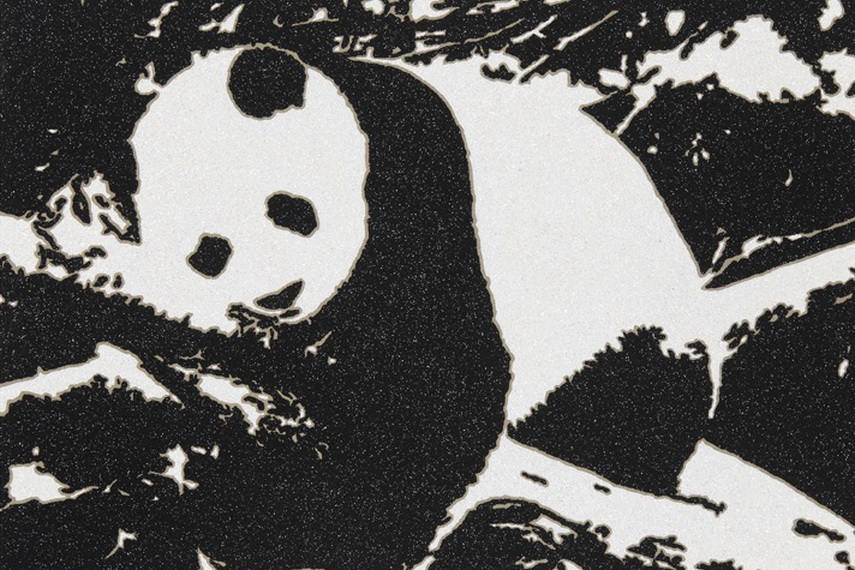 About Pandas in the Work of Rob Pruitt
In 2001 Pruitt showed the first of the glittery panda paintings that would become his trademark and from that point onwards he made many versions of the same using different techniques and stylizations. The decision to use the panda imagery was adopted as a marketing strategy to ingratiate himself with the public on account of a generally unfavorable opinion. Nevertheless, Pruitt remained true to these animals and even collaborated with Jimmy Choo in 2012 to create a line of shoes and handbags featuring panda bears and animal prints.
Pruitt's installations are always inviting for the public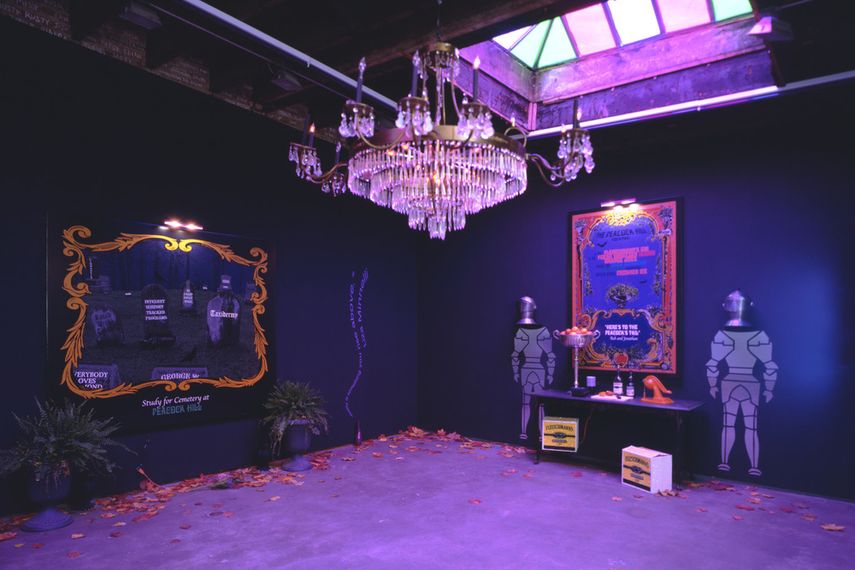 Participative Actions And Public Works
The Flea Market happening Pruitt realized in 1999. He invited other artists and friends to set up tables and sell anything they wanted, be it their own artwork or junk from their apartment. Therefore, the exhibition space became a place to socialize with the artists and articulated the subjects of cohabitation in art community and market. In 2009 Guggenheim approached him to reimagine their annual fund-raising event and instead of the usual gala, Pruitt conceived a performance piece: like Oscars-style award show and tackled the whole idea od stardom. In 2011 Pruitt created The Andy Monument for the Public Art Fund. It is a ten-foot-tall, chrome-finished statue of Andy Warhol which is positioned outside the building that housed Warhol's Factory in the 1970s and early 1980s.
An ode to icon of Pop Art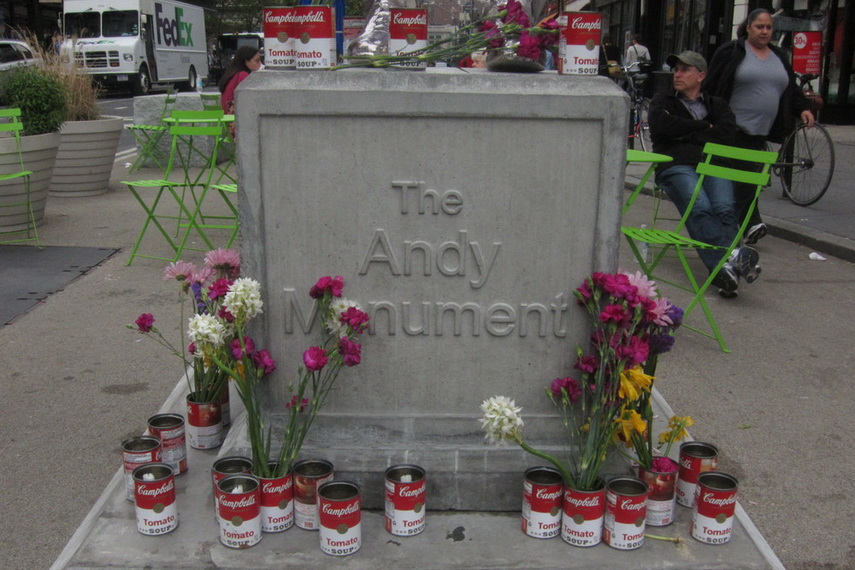 The Rebelling Art Practice of Rob Pruitt
In the last two decades, Pruitt has earned the desired attention with his almost anarchic approach to arts. During the course of time, he started exhibiting regularly in galleries, museums and at art fairs. Interestingly, in 2013 his work set a record price at a Christie's charity auction and was sold for the immense sum. The part of his eccentric behavior is a delight for throwing parties like he did with MOCA's annual gala which was a weed-themed bacchanalia. Although it might seem odd and unserious, the decadent and humorous art of Rob Pruitt is always well thought and based on the critical reflection of contemporaneity and all of its recurrences.
Rob Pruitt lives and works in New York City.
Featured image: Rob Pruitt photographed at his studio - photo credit by Katherine McMahon
All images used are courtesy of the artist