Rob Rey makes fairy tale oil paintings and illustrations, inspired by mythology. Searching for a meaning and interpretation of the visible often leads an artist into the depths of the physical world, where the border must be over crossed if the answer is to be found. His metaphysical journey was initiated by the need of explanation for all the things one could observe, but not be able to explain by logic and reason. He tends to think outside of the box and show how open mind can free the humanity from the cultural baggage that divides us.
Rey makes art inspired by mythology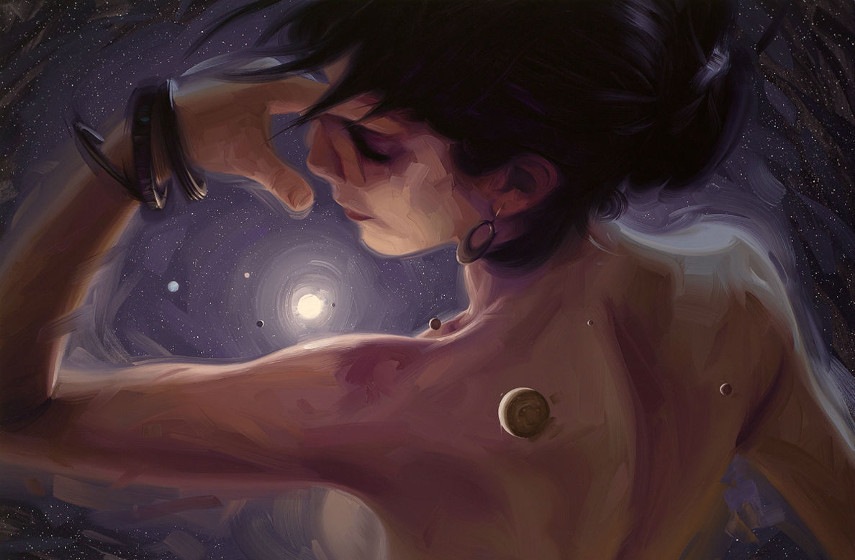 Comfort and Security with a Touch of Magic
Since there is no user manual for life, the myth has the power to give comfort, to console, to explain and to add a bit of extra zest in everyday mundane happenings. Rey paints fairytale creatures, dream-like scenes and when he gives his turn on regular and ordinary occurrence he plays with colors, form and movement to show there is magic in there too. His paintings weave a story of our physical world, how it was created and what drives the force that governs all.
Rey paints fairytale creatures and dream-like scenes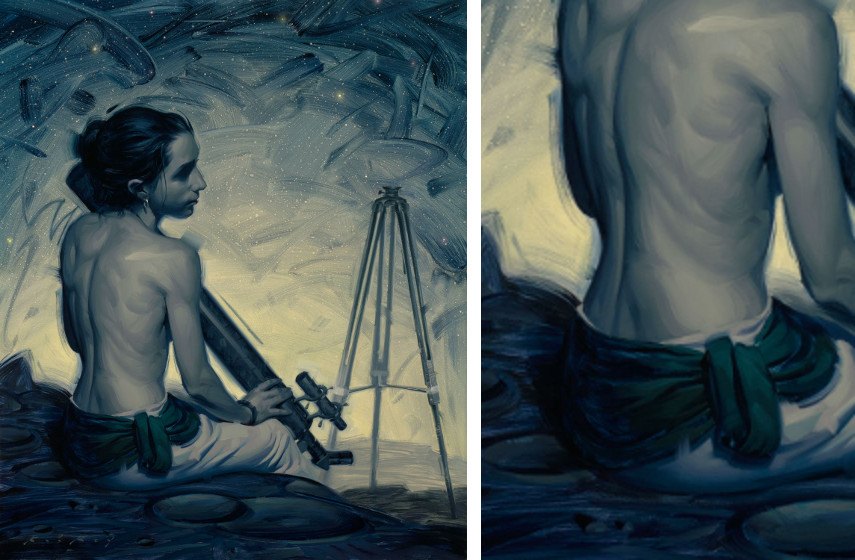 In the Name of Art and Science
Rey is a painter, storyteller, and an explorer. Before going to Rhode Island School of Design, where he graduated with BFA in Illustration, he went on a hike across New England on the Appalachian Trail. Interested in astronomy, physics and science, in general, he contemplates about anthropological and psychological issues of humanity and the answers he finds during this journey, he transfers onto the canvas. Using wet on wet technique, he gives his work another level of complexity.
The artist uses "wet on wet" technique to give his work another level of complexity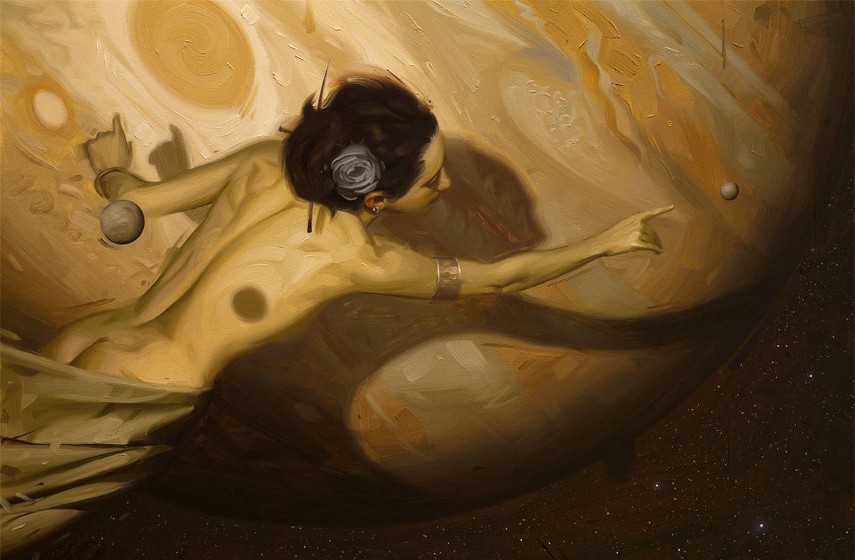 Under the Universal Myth
Although every culture has a different version of the same myth, what is shared is the idea that people are being taken care of, and that there is a natural force that keeps the humanity alive and well. Cultural relativism had been splitting people apart, and Rey believes that many of us would be better off if we abandoned the characterizations and definitions and stay united under the universal myth. In the name of science we must continue to explore, but in the name of art and humanity, we must add a little myth and magic into our lives.
The artist is represented by Abend Gallery.
Rob Rey lives and works in Providence, Rhode Island.
All images courtesy of the Abend Gallery © Rob Rey