Robert Baribeau is an American artist best known for landscapes he explores on his dynamic canvases that reminiscent Abstract Expressionism.
Robert was born in 1949, in born in Aberdeen, Washington. He studied at Portland State University and received his MFA at the Pratt Institute. He has been awarded with a Pollock-Krasner Foundation Grant, a National Endowment for the Arts Grant, a Pratt Institute Art Department Grant/Fellowship, and a Florence Saltzman-Heidel Foundation Grant as well.
Landscapes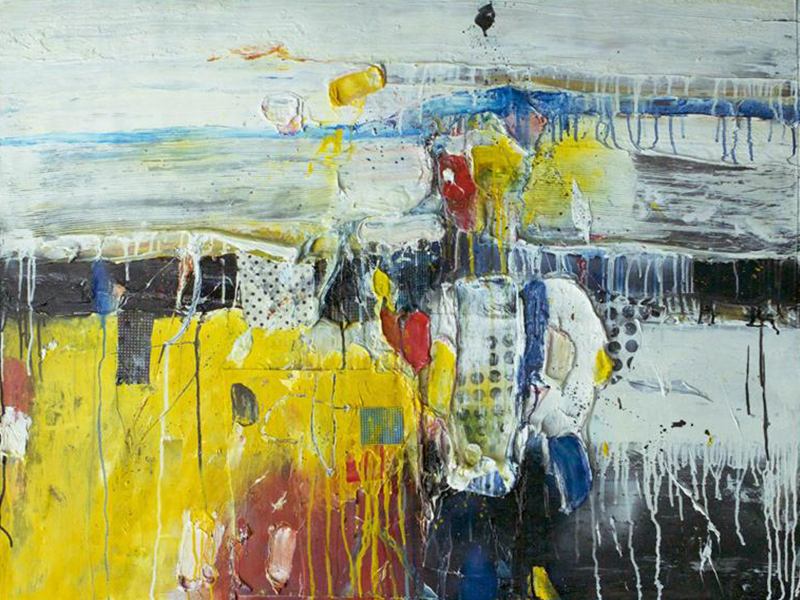 From the very beginning of his career, in the 70s, Robert has been recognized and known for his use of bold, vibrant colors and his thick impasto. During his long career, Baribeau derived elements from Abstract Expressionism, Pop Art, Color Field and Neo-Expressionism. He has been depicting the energy of post war New York alongside of pastoral and sublime atmosphere, inspired by the Mystical painters from the 50s. By fusing landscapes and abstraction, Robert managed to present nature with a lyrical touch, in all of its purity.
In the 80s, Baribeau started incorporating different shapes, like lines, spokes or circles. Next evolutional step he made in the 90s, when he made so called village paintings – with a small mounds and pictographs. From there, Robert moved to hard-edged geometries complemented with the use of found materials. Everything was usable, from old maps to any discarded household object. By doing so, he created graffiti-like artworks with an element of collage technique.
Baribeau's Abstract work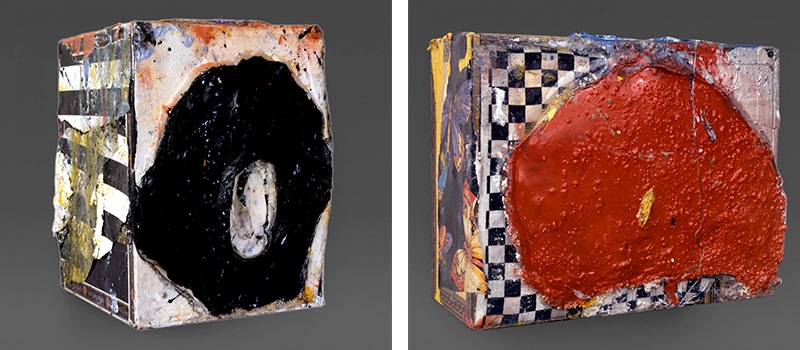 Baribeau's work from the last decade is characterized by the use of pink, blue and white color. On the first glance it evokes a Romantic landscape, but then, the look goes down, to the lower part of the painting and the clash with the gritty and cacophonous section occurs.
His work has been a subject of Artforum, Artnews, The New York Times, The New York Sun and New York Magazine.
This artist is represented by Anna Zorina Gallery from NY.
Robert Baribeau lives and works in Stanfordville, New York.
Featured image: Robert Baribeau - Untitled (detail), 2004
All images copyright © the artist