Arguably the greatest combat and adventure photographer of the 20th century, Robert Capa was a Hungarian artist who photographed five wars over the course of his lifetime and ultimately managed to redefine the genre we now know as photojournalism. Throughout his career, he covered many important historical events, including the rise of Soviet Communism, the Spanish Civil War, the Second Sino-Japanese War and a full survey of the politics and horrors of World War II. The artist's real name was Endre Friedmann - Robert Capa was a pseudonym based on his childhood nickname Cápa (meaning Shark) that was initially used to conceal his Jewish heritage in post-World War I Berlin[1]. It should also be noted that Robert Capa co-founded the famous Magnum Photos in Paris alongside his fellow seminal photographers David Seymour, Henri Cartier-Bresson, William Vandivert and George Rodger.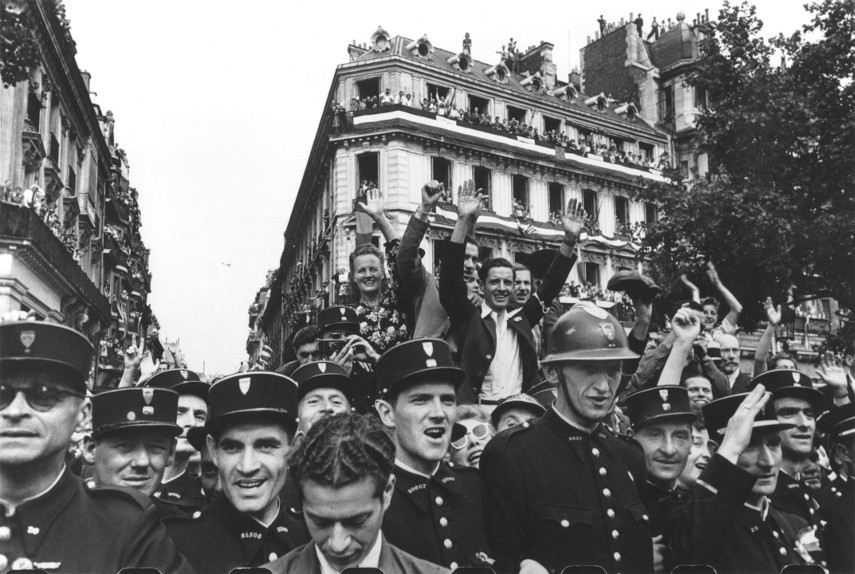 Before Endre Friedmann Became Robert Capa
Endre Friedmann was born to the Jewish family of Júlia (née Berkovits) and Dezső Friedmann in Budapest, Austria-Hungary, on the 22nd of October in 1913. Around the time he was at the age of 18, Endre was accused of alleged communist sympathies and was forced to flee Hungary in order to avoid jail time. Without many options of where to go, he moved to the neighboring Germany where he enrolled at Berlin University and worked part-time as a darkroom assistant for income. Friedmann soon became a staff photographer for the German photographic agency Dephot and this was his first direct contact with the photo making practice. He originally wanted to be a writer, but after he found work in photography, Endre grew to love the art. However, when the notorious Nazi Party came into power during the early 1930s, Endre Friedmann decided to leave Germany and move to Paris in order to yet again avoid imprisonment, this time due to his religious background[2].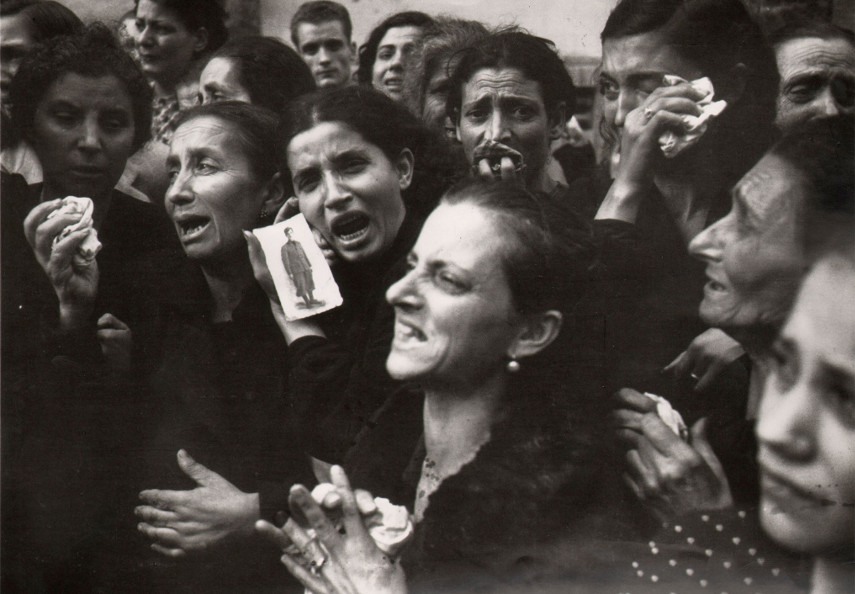 Early Photography
Once he arrived to Paris, Capa became romantically involved with Gerda Taro, a German-Jewish photographer who had moved to France in order to get away from the Nazi propaganda as well. Robert also met the aforementioned French photographer Henri Cartier-Bresson in the City of Light with whom he shared a darkroom as they were both experimenting with photographic styles. As it was said above, these two artists will later co-found the Magnum Photos cooperative with David Seymour and George Rodger. Soon, the aspiring photographer started to call himself Robert Capa as the more American-sounding name helped Friedmann avoid religious discrimination then fairly common in France and find freelance work more easily. His first published photograph was that of Leon Trotsky making a speech in Copenhagen in 1932 - Capa called it The Meaning of the Russian Revolution. During that time, Robert was still obviously fascinated by the Communistic political current that sat well with him ever since Capa was a young man in Austria-Hungary.
During the rare peaceful interludes in his career, Robert Capa produced portraits of leading cultural figures of the 20th century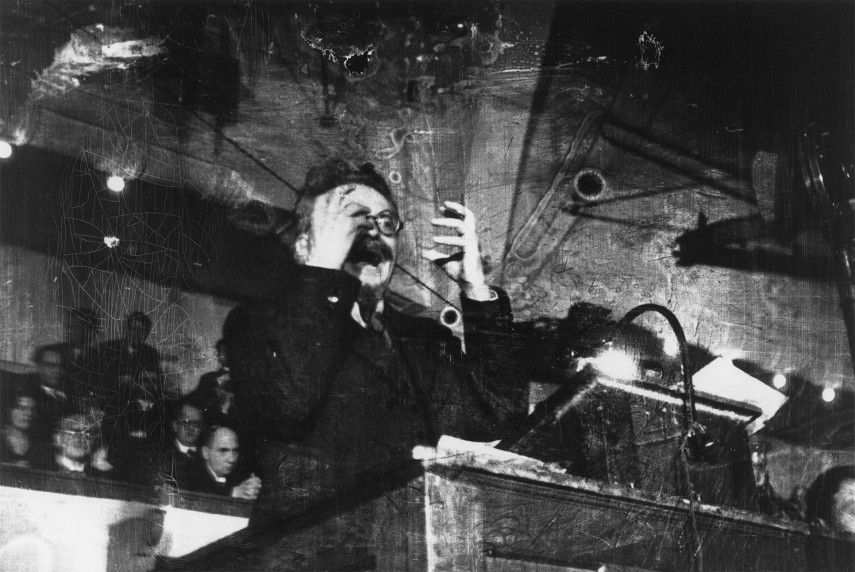 The Spanish Civil War
Between the years of 1936 and 1939, Capa worked in Spain where he was photographing the Spanish Civil War with his companion Gerda Taro and professional photography partner David Seymour. This experience will prove to be Robert's first combat photojournalism project and he described it with the following statement: All you could do was to help individuals caught up in war, try to raise their spirits for a moment, perhaps flirt a little, make them laugh... And you could photograph them, to let them know that somebody cared. It was during this war that Capa took the photo now called The Falling Soldier, a terrifying image showing the death of a Republican soldier[3]. This picture was published in magazines in France and then by Life magazine and Picture Post. During this period, Gerda Taro died when the motor vehicle on which she was traveling collided with an out-of-control tank following the dire Battle of Brunete. After the Spanish conflict, the twenty-five-year-old Capa was referred to as the greatest war photographer in the world by many magazines in Europe and on the American soil. In 1938, he traveled to the Chinese city of Hankou in order to document the resistance to the Japanese invasion.
Robert Capa's most famous photograph that hit the publications was titled as Death of a Loyalist Militiaman and it depicts a Spanish soldier giving his life on the Córdoba front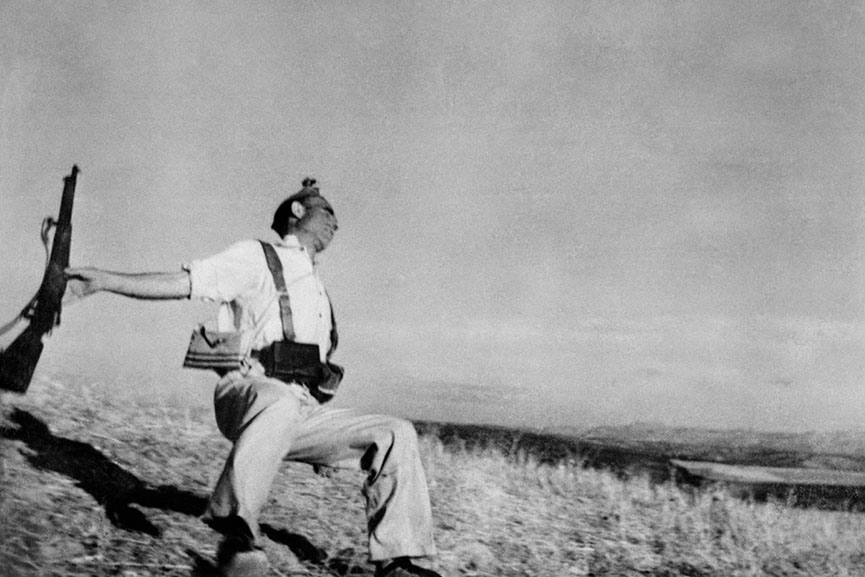 D-Day and World War II
At the start of World War II, Capa was in New York City as he moved there from Paris in order to escape the Nazi persecution - this was the third time the artist was forced to run fo his life in a relatively short period of time. During the war, he was sent to various parts of the European Theatre on photography assignments, taking pictures everywhere between Sicily and Germany. Robert's most famous images from this period are those from the series titled as The Magnificent Eleven - a collection of photos depicting the event of the infamous D-Day. Taking part in the Allied invasion, Capa was with the first wave of American troops on Omaha Beach. He took 106 pictures whilst being under constant fire - unfortunately, all but eleven were destroyed in a photo lab accident back in London. The prints that survived were included in Life magazine's issue on June 19, 1944. As the war was entering its final stages, Capa was there to document every single moment he could[4], regularly risking his life so that he could get the perfect shot whilst, ironically, the Germans were aiming at him with devices that were far from cameras.
Maybe even the greatest war photographer that ever lived, Robert Capa cemented the visuals of WWII into our collective memories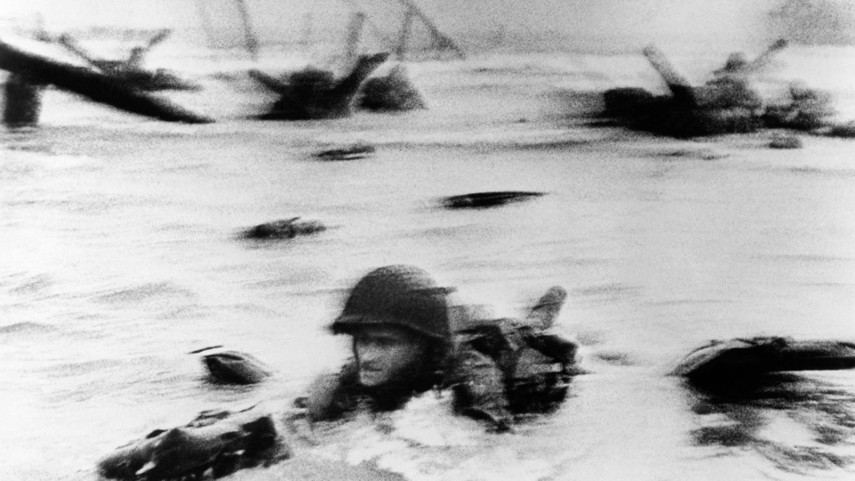 A Sudden End to a Short Biography
In 1947, Robert Capa traveled to the Soviet Union with his friend, the American writer John Steinbeck. The idea was to go there together and collaborate on a book, with Capa documenting the war-torn nation with his camera. The trip resulted in Steinbeck's book called A Russian Journal which was published both as an independent book and a newspaper serial. That same year, Capa founded the cooperative venture Magnum Photos in Paris with Henri Cartier-Bresson, William Vandivert, David Seymour and George Rodger. In 1952[5], Robert became the president of this agency in charge of managing work for and by freelance photographers. During the year of 1954, Capa traveled to Japan for an exhibition associated with Magnum Photos. While there, Life asked him to go on an assignment in Southeast Asia where the French had been fighting for eight years in the First Indochina War. In the midst of doing what he loved, Robert Capa was killed when he stepped on a land mine during a combat photo shooting. He was 40 years old at the time of his death.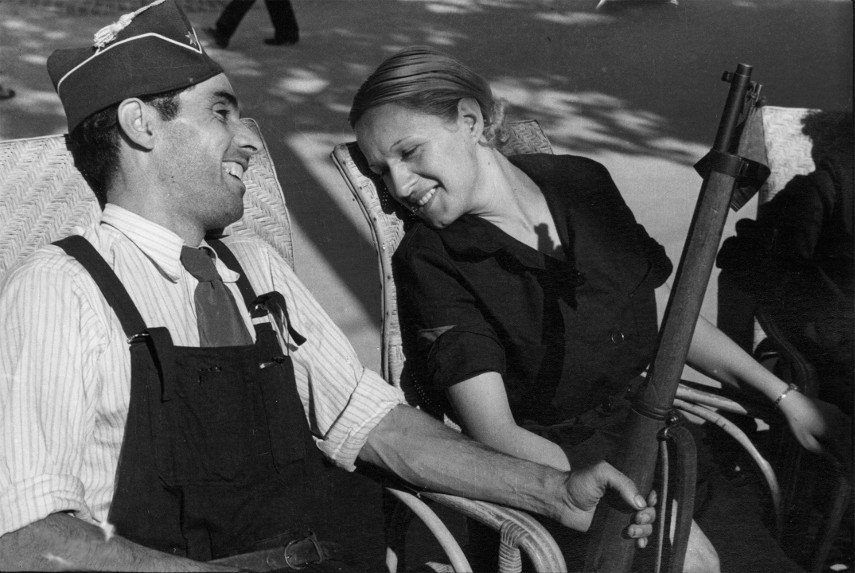 The Magic of Robert Capa and His Documentary Photos
Although his career was violently interrupted by the author's untimely and sudden death, Robert Capa still managed to leave an incredible mark on the genre of photojournalism that was never the same after Endre Friedmann was done with his work. His photographs are nowadays recognized across the entire globe for their critical role in shaping public remembrance of the events that molded our collective modern story regardless of how terrifying or brutal these stories were. Ultimately, Capa established himself as an unparalleled war photographer of the 20th century and set the standard for just how far an artist should go in order to get the most out of their art[6]. Unfortunately, as far as Robert was concerned, no distance was too far and no obstacle too grand - and it was this valiant feature and uncompromising dedication that ultimately ended the photographer's life.
References:
Capa, R., Robert Capa, Stern, 2012
Whelan, R., Robert Capa: A Biography, Knopf; 1st edition, 1985
Whelan, R., Capa, R., Robert Capa at Work: This is War: Photographs 1936-1945, Steidl/ICP; First Edition, 2007
Capa, C., Whelan, R., Capa, R., Slightly Out of Focus: The Legendary Photojournalist's Illustrated Memoir of World War II, Modern Library; New edition, 2001
Lebrun, B., Lefebvre, M., Robert Capa: The Paris Years 1933-54, Harry N. Abrams; First edition, 2012
Kershaw, A., Blood And Champagne: The Life And Times Of Robert Capa, Da Capo Press; Reprint edition, 2004
Featured image: Robert Capa - Photo of the artist - Image Copyright Magnum Photos
All images used for illustrative purposes only.