The marvels of daily life are so exciting; no movie director can arrange the unexpected that you find in the street, said Robert Doisneau, a French photographer famous for his timeless 35mm Leica street portraits taken around Paris and its suburban areas.[1] Doisneau's photography is considered unstaged and full of poetry and gentle humor, capable of revealing subtle personal emotions in a public environment. Robert Doisneau was seeking out and capturing, with amazing effortlessness and grace, those simple yet meaningful episodes of quotidian Parisian life. He is also known as one of the pioneers of children's street culture photography – during his long career he was returning again and again to the topic of children at play in the city.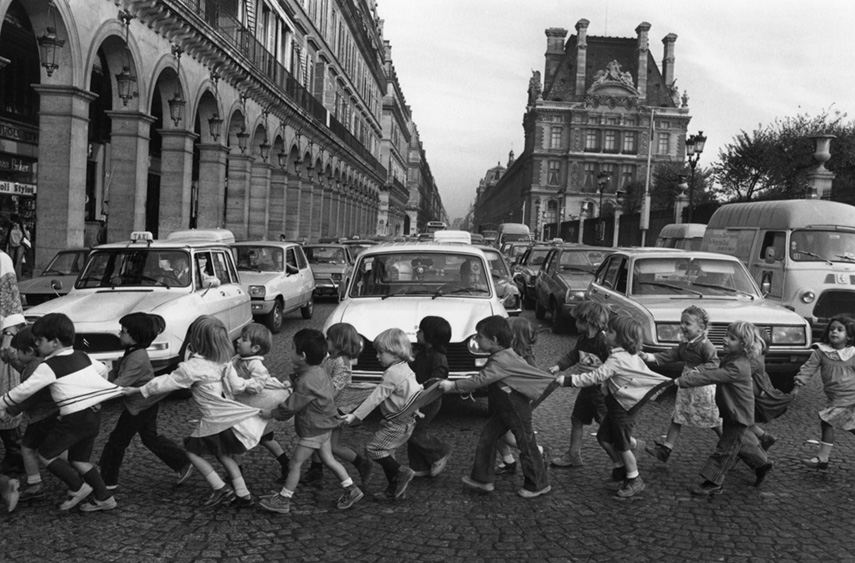 Lithographer Turned Poetic Master of Photography
Doisneau's childhood wasn't idyllic at all - his father died in a service in World War I when he was just four years old, while his mother passed away when he was seven. Young Robert was raised by an aunt he often used to describe as a rough and unloving person. When he was 13, he discovered his knack for visual arts and attended the École Estienne, where he graduated with degrees in engraving and lithography. By 1931, Doisneau abandoned his career as a lithographer because he felt that it wasn't his true calling. Around the same period, he became an assistant to Andre Vigneau, a famous modernist photographer. Thanks to his practice in Vigneau's studio, Doisneau started to develop his own photographic style and already in 1932 he sold his first photograph to the magazine Excelsior. Two years later, in 1934, he became a photographer for prestigious Renault, but he got fired in 1939 for always being late. Despite his volatile past and sometimes unreliable personality, Doisneau was soon hired by the Rapho Photographic Agency. His assignments consisted of extensive traveling through his home country and looking for stories to photograph. It was during these years that he took his first street photographs which eventually became his signature style. In 1940, Doisneau joined the French army, but he managed to stay in the photography business by producing various postcards. During the war, the artist has also used his photographic skills to forge passports for the French resistance. He stayed in the military until the very end of World War II in 1945. After the war, Doisneau has returned to full-time photography career and he started selling pictures to many magazines, including Life. In 1946, he rejoined the Rapho Photographic Agency and won the important Kodak Prize in 1947.
By 1931, Robert Doisneau abandoned his career as a lithographer because he felt the art of photography was his true calling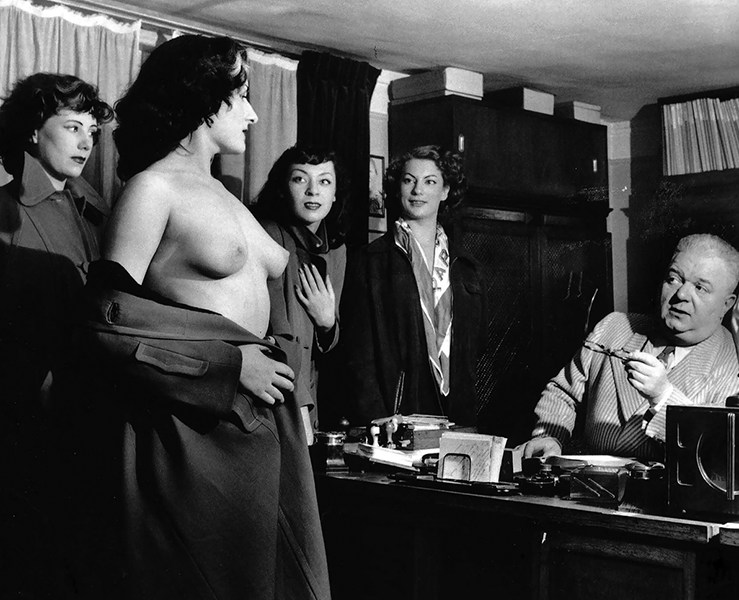 Story Behind The Kiss - Doisneau's Most Famous Photograph
Robert Doisneau took his most famous photograph in 1950 – the image called Le Baiser de l'hôtel de ville or The Kiss shows a young couple kissing in the busy Parisian streets.[2] The identity of this couple remained unknown until 1992 when Jean and Denise Lavergne erroneously recognized themselves to be the couple in the photograph. They took Doisneau to court for taking the picture without their permission, but because of such abrupt course of events, Doisneau had to reveal that the people in the famous photograph were Françoise Delbart and Jacques Carteaud, both aspiring actors in their early twenties. The young couple has stated that Doisneau was extremely polite and that he asked if they could kiss for the camera. This iconic photograph took place by the Hôtel de Ville and it got published in the issue of Life, in June 1950. When it comes to the young actors, their relationship has lasted less than a year. Delbart continued her acting career while Carteaud became a wine maker. In 1950, Françoise Delbart was given an original print of this photograph, which she sold at auction for €155,000, to an unidentified collector from Switzerland.
This iconic photograph took place by the Hôtel de Ville and it got published in the issue of Life, in June 1950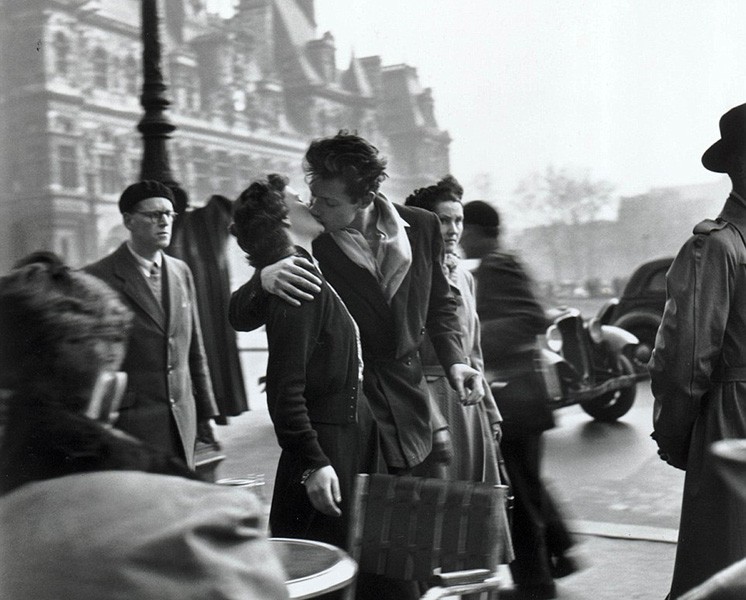 Doisneau's Later Life and Celebrity Portraits
By the late 50s, Doisneau has already achieved a lot of fame and recognition. In 1956, he won the Niépce Prize, while in 1983 he was awarded the Grand Prix National de la Photographie. A couple of years later the artist has won another prestigious award - the Balzac Prize. The 1950s were certainly Doisneau's peak, but the 60s and the 70s were the era of visual experimentation for many photographers. In the 1970s, magazine editors started looking for new photo-reportage style that would represent a new social era. The old-style black and white documentary pictures weren't popular anymore and magazines needed something innovative in order to maintain the public attention. Doisneau continued to work for magazines, but he started producing children's books, advertising color photography and stunning celebrity portraits of Jean Cocteau, Fernand Léger, and Pablo Picasso. Around the same time, he started collaborating with famous poets such as Blaise Cendrars and Jacques Prévert. Robert Doisneau has even publicly appreciated Prévert and his poetry by saying that the poet has given him the confidence and inspiration to photograph everyday street scenes in Paris. Doisneau's daughter Annette was also an important factor when it comes to his later career - from 1979 until her father's death, Annette has worked as his personal assistant. The artist passed away in 1994, after having had a heart bypass and acute pancreatitis.
In the 70s, Doisneau continued to work for magazines, but he started producing children's books, advertising color photos and stunning celebrity portraits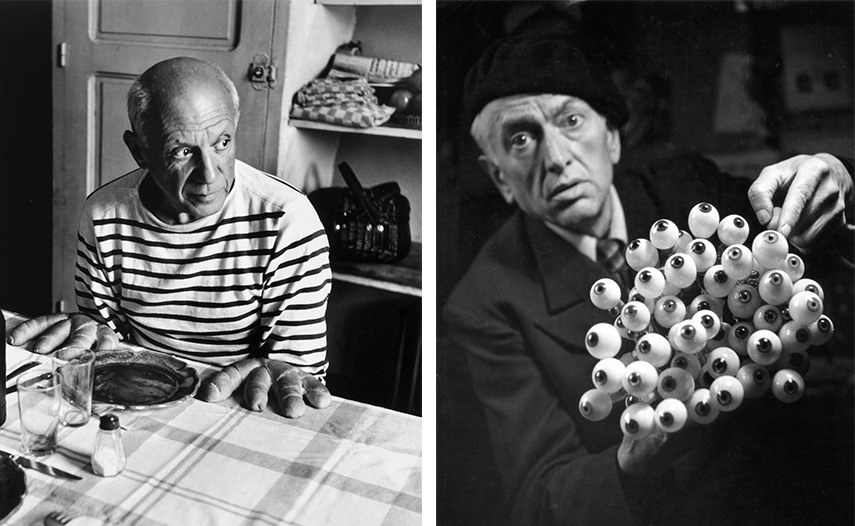 Exhibition History and Documentary Features
During his long and successful career, Doisneau has held many solo and group exhibitions at The Museum of Modern Art in New York, NY, at the Musée d'Art Moderne de la Ville in Paris, France, and at the Isetan Museum of Art in Tokyo, Japan. He also had many retrospectives at distinguished institutions, including the Bibliothèque Nationale in Paris, the Art Institute of Chicago, IL, George Eastman House in Rochester, NY, and the Witkin Gallery in New York. Doisneau's unusual career is the subject of two short films – these are Le Paris de Robert Doisneau, made in 1973, and Bonjour Monsieur Doisneau, made in 1992 by the French actress and producer Sabine Azema. In 1991, the Royal Photographic Society awarded the artist an Honorary Fellowship (HonFRPS), which is a special award given only to the most distinguished creators working in the realm of science or fine arts. It is also important to mention that Doisneau's photography has gone through a certain revival since the artist's death. His portraits and photographs dating back to the end of World War II have been transformed into calendars and postcards, which became icons of French contemporary culture.
The artist's oldest photographs have been transformed into calendars and postcards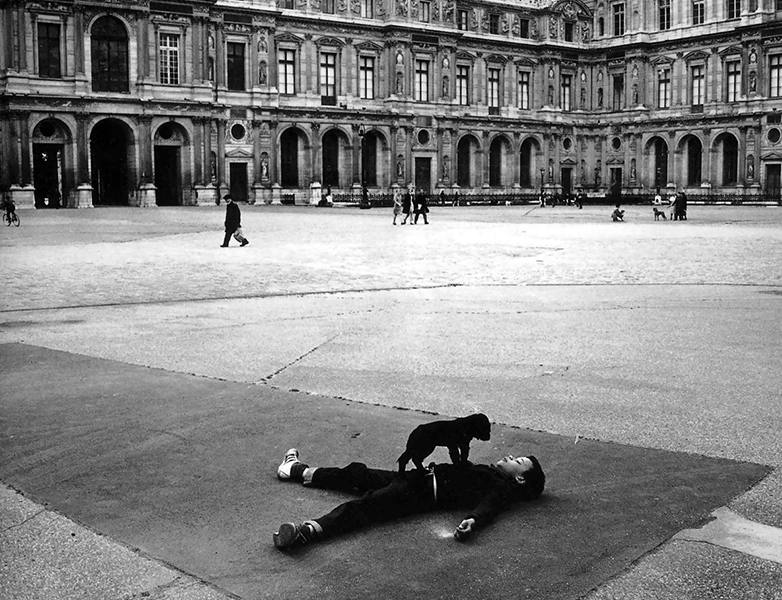 Depicting Paris and its Vibrant Lifestyle
Maybe if I were 20, success would change me. But now I'm a dinosaur of photography, humorously claimed Doisneau about the power of success.[3] The artist was known to be a shy and humble man, as well as a real artisan photographer who was dedicated to his passion simply because it was his vocation, something he was exceptionally good at. He wasn't really goal-oriented and his slightly negligent behavior used to give headaches to some of his formal employers. However, even nowadays, in the second decade of the 21st century, Doisneau's playful images mingling social classes and eccentrics in contemporary Paris are still highly appreciated and sought for. The artist has managed to create a charming and poetic vision of French people, culture, and lifestyle in his photos and prints of quiet, yet meaningful and memorable moments.
Robert Doisneau lived and worked in Paris, France.
Sources:
Helleris, Steven, (2011) 20th Century Photography, Museum Ludwig Cologne, Masters of Photography [August 21, 2016]
Lucas, Dean, (2007) Kissing Couple, Famous Pictures [August 21, 2016]
Gautrand, Jean-Claude, Robert Doisneau, Taschen, 2012.
Featured image: Robert Doisneau's Portrait - Photo Credits Bracha L. Ettinger