Throughout the history, LGBTQ writers and poets often were afraid of persecution and hid their sexual orientation, but in the years following World War II, many of them boldly came out and revealed their sexuality. Additionally, much of LGBTQ literature has achieved a high level of sophistication and many works have earned mainstream acclaim. With a great eye for beauty and composition, the American photographer Robert Giard shined a new light on the lives and issues of gay, lesbian, bisexual, and transgender writers, poets and artists. His intention was to present visible proofs of their existence and importance within our culture and to document their particular voices. Amongst portraits of LGBTQ writers, he also specialized in landscape and figures.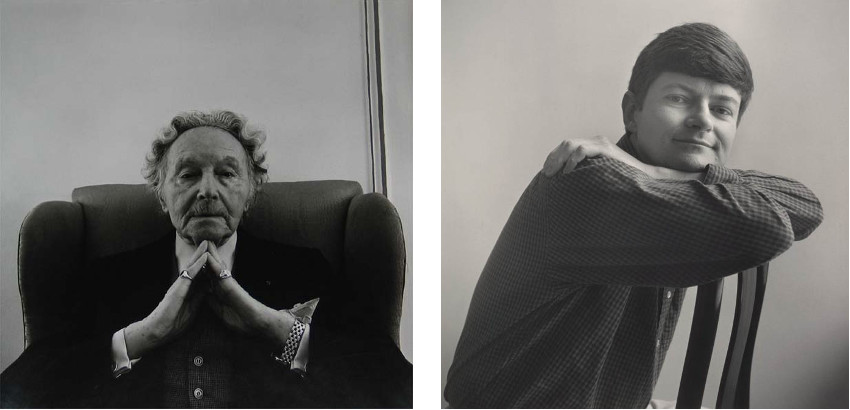 Dealing with Issues of Sexuality, Gender, or LGBTQ Identity
Born in Hartford, the capital of Connecticut in 1939, Robert Giard graduated from Yale University as a literature major in 1961, and earned an MA in Comparative Literature from Boston University four years later. In the early 1970s, he made his first series of photographs focusing on landscapes of the South Fork of Long Island, portraits of friends, and nudes. He began photographing gay and lesbian literary figures in 1985 after seeing The Normal Heart, Larry Kramer's play about the rise of the AIDS crisis in New York City between 1981 and 1984. In a career that spanned over twenty years, he took nearly 600 black-and-white photographs of the men and women addressing issues of sexuality, gender, or LGBTQ identity. Giard's works often depict his subjects in comfortable environments, alone or with family, friends, pets, or lovers. Broadly documenting the flowering of gay and lesbian academic writing, fiction, poetry, and playwriting, the archives of his projects include such famous figures as Edward Albee, Dorothy Allison, Rafael Campo, Blanche Wiesen Cook, Quentin Crisp, Michael Cunningham, Andrea Dworkin, Lillian Faderman, Charles Henri Ford, Jewelle Gomez, Steve Abbott, Allen Barnett, Allan Gurganus, Jonathan Ned Katz, Audre Lord, Tim Miller, Kate Millett, James Purdy, Sapphire, Barbara Smith, Jonathan Williams, and many others. Giard's work is in such notable fine art collections as Brooklyn Museum, San Francisco Public Library, New York Public Library, and the Library of Congress.
The archives of Robert Giard's projects include nearly 600 black-and-white photographs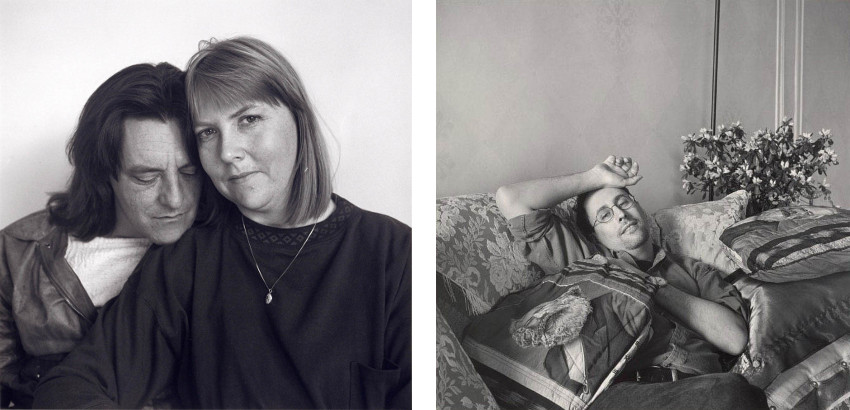 Particular Voices: Portraits of Gay and Lesbian Writers
The widely acclaimed photographer left behind himself one of the most extensive photographic documentation of the LGBTQ literary community ever undertaken. His book, entitled Particular Voices: Portraits of Gay and Lesbian Writers, won the Lambda Literary Foundation Award for Best Photography/Art Book in 1997. For the following generations, his oeuvre will stand as a testimony to a remarkable cultural moment in the United States: an epoch when members of the gay and lesbian community, earlier underestimated, stood up and spoke their own truth.
Robert Giard died on July 16 en route to Chicago. He was 62 and lived in Amagansett, New York. Giard is survived by his companion Jonathan Silin, his parents Robert and Antoinette, and a sister, Cynthia. The Robert Giard Foundation was founded after his death in 2002 in order to preserve Giard's photographic legacy.
He is represented by Stephen Bulger Gallery in Toronto, Canada.
Featured image: Robert Giard - Sunday Morning (detail), 1989, photo credits Stephen Bulger Gallery
All images copyright © Robert Giard Foundation