An uncrowned master of making ordinary and familiar elements of our lives feel strange and completely out of place, Robert Gober is an American artist who produces unique sculpted and installation works. Exploring challenging themes familiar to all of us, such as the concepts of family, religion, sexuality, isolation and memory, this author injects a strong psychological weight into everything that comes out of his studio. Gober creates seemingly simplistic pieces of art from beds, sinks, containers of cat litter, plastic torsos and legs, candles, crucifixes and church pews. All of these things are pretty much common to all of us to some extent as we face them on a regular basis. However, after Robert finishes his artistic processes of exaggeration, alterations and narrative juxtapositions, all of these things we saw as ordinary suddenly take on a new surreal note that fascinates, disturbs and disorients the viewer, forcing him to ask questions without bothering to give him another option.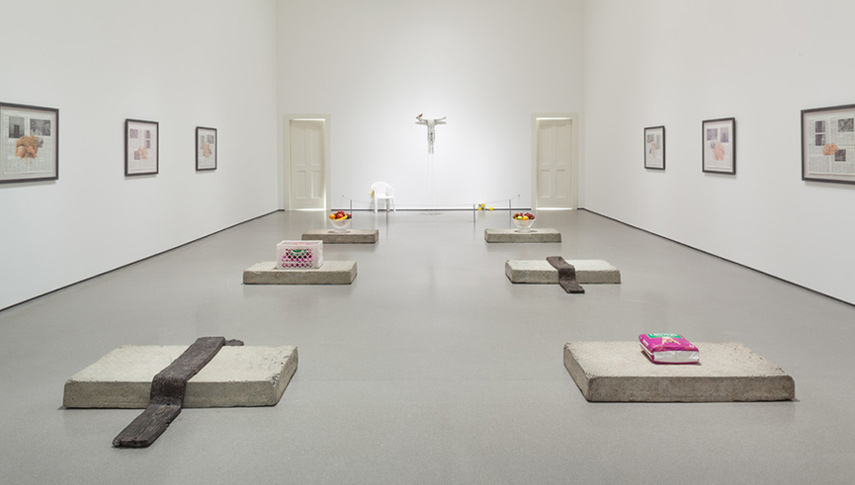 From a Life of a Carpenter to a Visual Artist
Robert Gober was born in the town of Wallingford, Connecticut, during the year of 1954. He displayed a tendency towards creative thinking from a very early age. When he got to a point of his life when he needed to make a choice what he will study at college, young Robert decided to attend classes concerning literature and then later fine arts. He was a student of the Middlebury College in Vermont and the Tyler School of Art in Rome, both very prestigious institutions. During the year of 1976, Gober relocated himself to the metropolis of New York City, initially making a living by working as a carpenter. As an additional source of income, Robert worked as an assistant to the painter Elizabeth Murray for full five years, an experience that served him very well in the long run[1]. And during all that time, he constantly thought about his own personal creative expressions that needed to be as radically different from anything else on the scene of New York as possible[2]. Right from the bat, Gober's work was closely related to domestic and familiar objects such as sinks, door and even legs - elements of our life that we depend so much on and yet oftentimes take them for granted. Over time, Robert got good at using these objects to challenge larger aspects of our existence, such as nature, sexuality, religion and politics. Unsurprising due to the fact he was a carpenter for a long period of time, all of this artist's pieces are meticulously handcrafted despite the fact they appear to be just re-creations of common objects - a feature that is precisely one of the main ideas behind Robert's creations.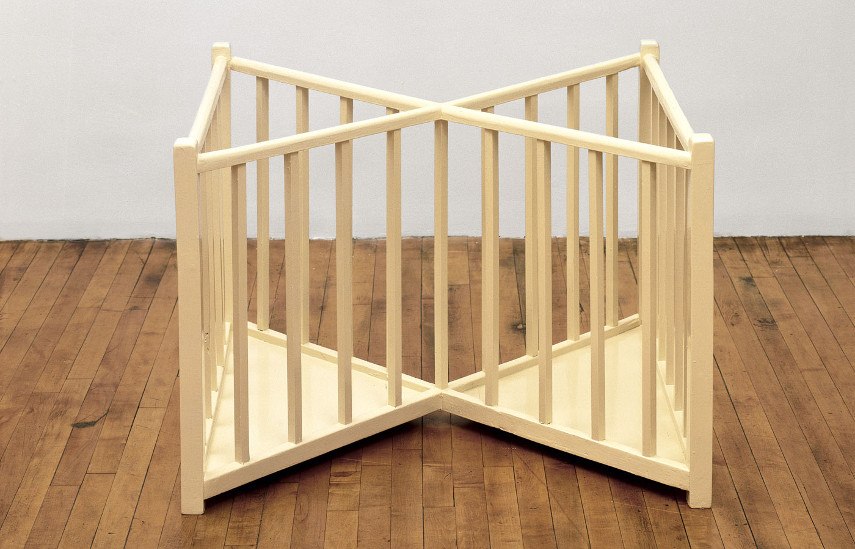 Later Years, Artworks and Successes
Although Robert Gober is primarily known for the aforementioned type of pieces, this author has also made photographs, prints and drawings[3], usually intended to be additions to his installations. In 1982, he created Slides of a Changing Painting, an artwork consisting of 89 images of paintings made on a small piece of plywood. About that time, Robert authored one of his other known series as well - more than 50 increasingly eccentric sinks made out of plaster, wood, wire lath and coated in layers of semi-gloss enamel. In the year of 1984, the Paula Cooper Gallery in New York hosted Gober's first solo exhibition. The first museum exhibition in The Art Institute of Chicago came to be four years later. Robert has since had exhibitions of his work in various institutions around Europe and North America. By the end of the 1980s, Gober was casting beeswax into sculptures imitating men's legs that had shoes and trousers as well. Sometimes, the author would also add human hair to these pieces. It should be noted that the work of Robert Gober was featured in five Whitney Biennials. Putting that aside, his art was the focal point of many different shows and exhibitions throughout the 2000s[4] as the interest in the art of Gober never truly started to wear off[5].
Robert Gober is a master of transforming ordinary and familiar objects into surreal pieces of art that question many aspects of our existence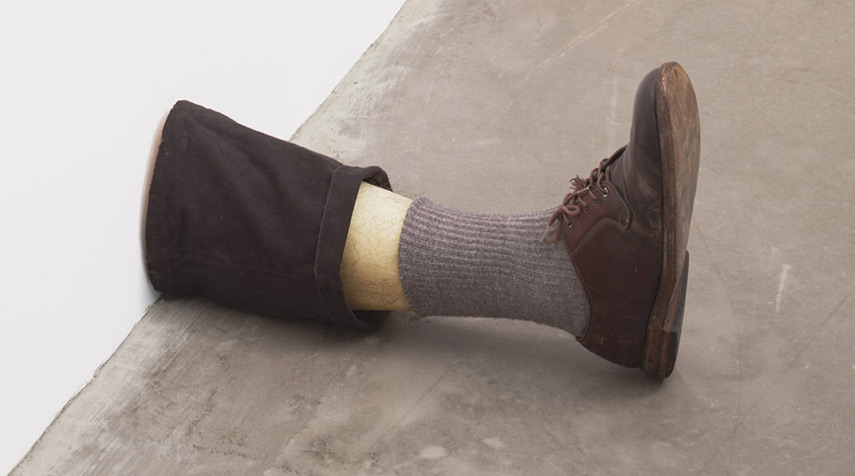 Robert Gober, The Master of Transformation
Although the layman viewing of the art of Robert Gober leaves an impression that this kind of work is easy to create due to the lack of conventional artistic mastery, this can not be any further from the truth. These are meticulously crafted works that utilize objects we see all around us in a new light, a special perspective none of us even knew existed. It's extremely hard to maintain that kind of outlook towards the world surrounding us. For us, these are simply tools that solve our trivial problems - to Robert, they are an art portal to a borderless realm of artistic possibilities. Furthermore, not only is Gober capable of transforming these objects into works of art, but he is able to turn them into catalysts for broader discussions about politics, sexuality or some other core topic of our existence[6]. When one looks at his practice from that perspective, it immediately becomes clear exactly why Gober is held in such a high regard within the circles of artistic communities.
Robert Gober lives and works in New York City, The United States.
References:
Gober, R., Robert Gober, Galerie Nationale du Jeu de Paume, 1998
Sussman, E., Gober, R., Vischer, T., Robert Gober: Sculptures and Installations, 1979-2007, Steidl/Schaulager, Basel; 1st edition, 2007
Garrels, G., Temkin, A., Flood, R., Gober, R., Robert Gober: Sculpture And Drawing, Walker Art Center, 1999
Als, H., Temkin, A., Gober, R., Pobocha, P., Carson, C., Robert Gober: The Heart Is Not a Metaphor, The Museum of Modern Art, New York, 2014
Drutt, M., Helfenstein, J., Gober, R., Robert Gober: The Meat Wagon, The Menil Foundation, Inc.; First Edition, 1999
Burton, J., Gober, R., Marta, K., Gioni, M., Robert Gober: 2000 Words, Deste Foundation for Contemporary Art, 2016
Featured image: Robert Gober - Untitled, 1984 - Image via nyoobserver.com
All images used for illustrative purposes only.