Robert Kingston is an American artist based in Los Angeles, California. He is best known for his lyrical, abstract paintings created primarily in acrylic.
Art by Robert Kingston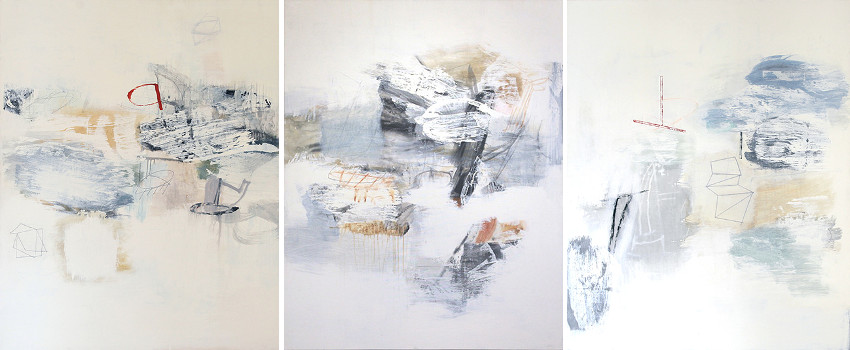 Robert Kingston received his BFA from California State University Long Beach, Long Beach, CA in 1986, and his MFA from Claremont Graduate School, Claremont, CA in 1988. If observed from away, large portions of paintings seem to be raw canvas, but that is not the case. Every little part of pieces is painted, sometimes with layers of color so thin, that the texture of the fabric is visible. Kingston work in abstraction has evolved over the years in a special manner, and is different than other artists. The idea behind the work is to explore what can be accomplished using the paint.
Art by Robert Kingston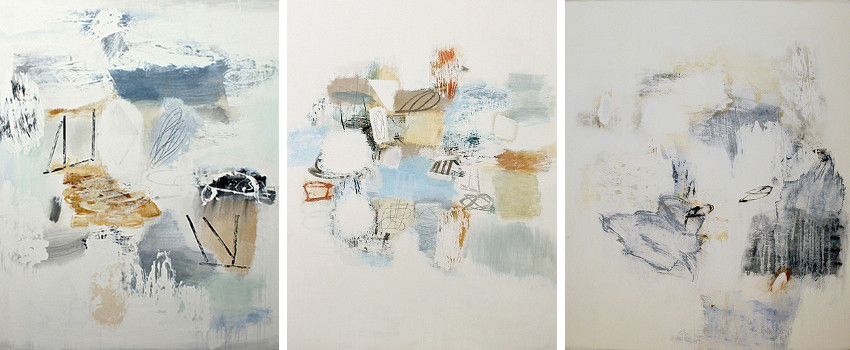 History of art, design and music are welcomed as inspiration and influences, but Kingston is keeping his artworks deeply personal and modern. Layer by layer, motifs grow and change. The paint is sometimes free to roam the through the canvas, affected by gravity, and sometimes contained by the artist. Kingston's work requires time so it can be analyzed and seen in a way that all of its history, emotions and hard work are revealed. Every move of the brush, every carefully applied layer of paint, every color chosen, hide their intention at first, but, given enough time, they will tell a story in a spectacular manner.
He is represented by Dolby Chadwick Gallery in San Francisco, USA.
Robert Kingston lives and works in Altadena, Los Angeles.
All images courtesy of the artist.