In accordance with the choice to embrace the development of forms and its abstract elements, Roberto Ciredz belongs to a generation of the brave and innovative interpreters of Italian urban movement. Moving through the minimalistic approach, his pieces are the direct result of the topographical studies on terrestrial maps and diagrams, by the ripples, waves, from the graphs of revelation merged with his creative expression and ability to simultaneously exploit the natural and artificial forms. Beginning with an idea of an intestine relationship between the humans and nature, Ciredz's work blends colors and its deep shades with the aim of emphasizing the sense of three-dimensionality.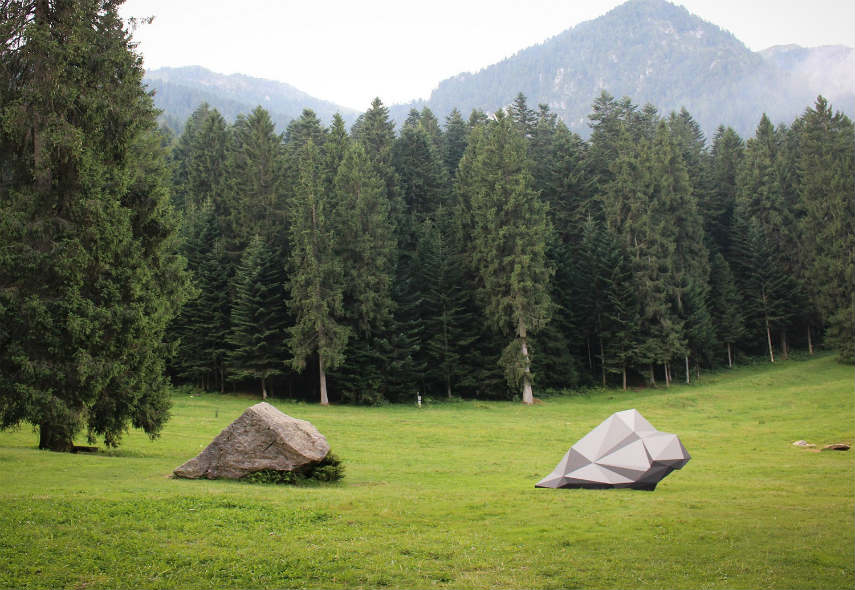 Space - The Element Which Determines Work of Roberto Ciredz
Ciredz was born in 1981 in the southeast coast of Sardinia, Italy. Growing up in Cagliari where he attended High School of Art learning the basics of the craft, he moved to Bologna to continue his education, earning the bachelor degree in 2011 and master in Graphics in 2013 at the Academy of Fine Arts. Showing an interest in art from his early childhood, from the moment when he started to draw, he never stopped. His childhood confusion and the quest for the true meaning of art was clarified from the moment of confrontation with his teachers and colleagues. Learning about contemporary art history, he was particularly fascinated by Dada movement and work of Marcel Duchamp and Kurt Schwitters. Exploring the natural environment in the relationship with human interaction, Ciredz creative process completely relies on the space and its suggestion what kind of intervention the artist could do. His subject matter is closely related to shapes, textures, and every graphic element he sees in nature, which is also his greatest source of inspiration. Experiencing the change in his approach from figurative to abstract, the years from 2009 to 2011 were the milestone of his career, basically marking the new beginning. Feeling exhausted about so many figurations on every step, Ciredz decided to move his focus toward something more interesting and not so present everywhere around.
Ciredz explores the natural environment in the relationship with human interaction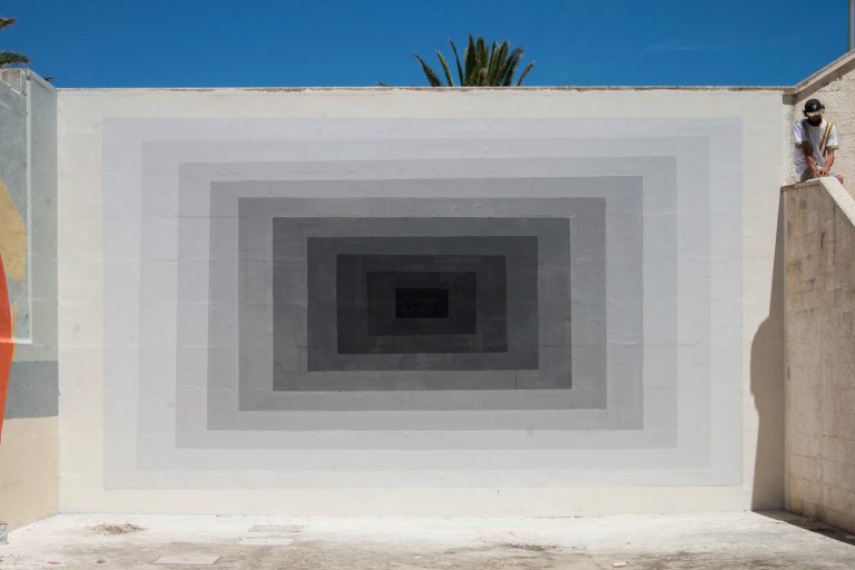 Exhibitions and Urban Projects
Considering every project, work, or exhibition equally important for his development, Ciredz is always open for different opinions and criticism and avoiding provocations and social critics, he strives to encourage the viewer to free interpretation. Even before he earned his academic degrees, since 2007, his work has been shown at the group exhibitions in Italy and few years later at international Urban Art and Street Art events, such as the Katowice Street Art Festival in Poland, the Muu Festival in Croatia, the Asalto Festival and US Barcelona in Spain, and the famous Village Underground Wall in London. Recently has been part of Becoming Marni project, developed in the northeast of Brazil, exhibited at the 56th Venice Biennale.
The artist is represented by Magma Gallery, Bologna, Italy.
Featured image: R. Ciredz - Artist's profile
All images courtesy of Magma Gallery