Naoufal Alaoui aka Rocko is a Moroccan calligraphy artist, currently based in Brooklyn. His style is characterized by the unique fuse of ancient Arabic scripts with modern Western strokes. As a result, Rocko's calligraphy has been increasingly making its way onto New York City walls and into galleries.
Rocko x Zimer Collaboration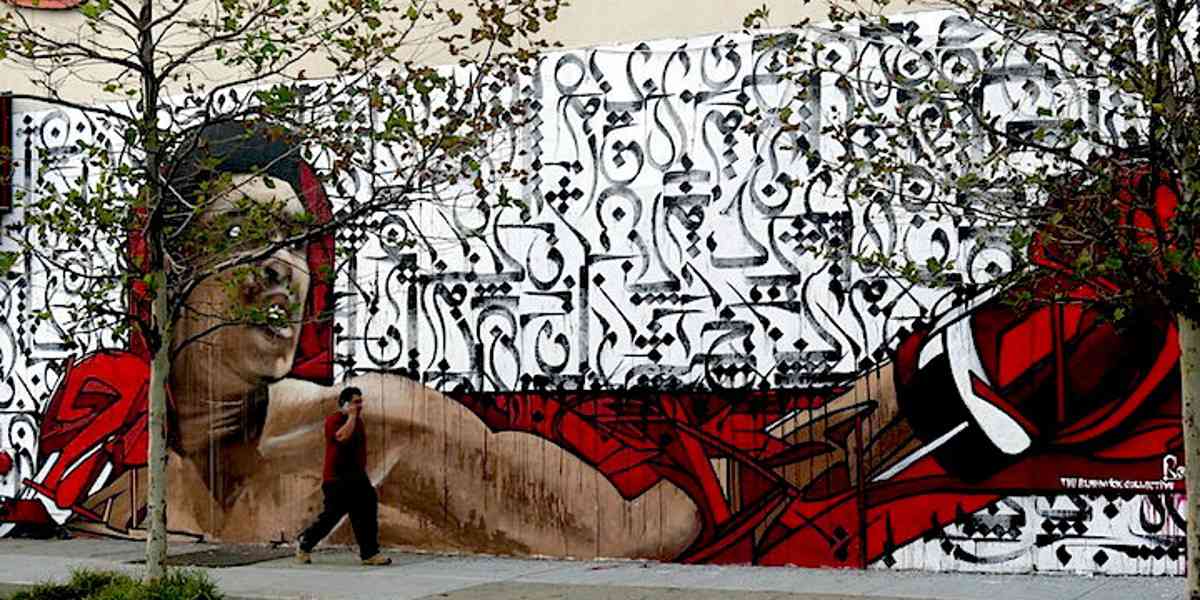 Born in Meknes, Morocco, Rocko lived most of his life in Granada, in Andalucía, Spain. In 2000, he decided to move to New York. Consequently, the artist speaks, reads, and writes Arabic, French, Spanish, and English fluently.
Entirely self-taught, Rocko began doing Arabic calligraphy when he was only four years old. His passion for art has led him to design calligraphy for tattoos, logos, clothing lines, and wall artworks.
Art by Rocko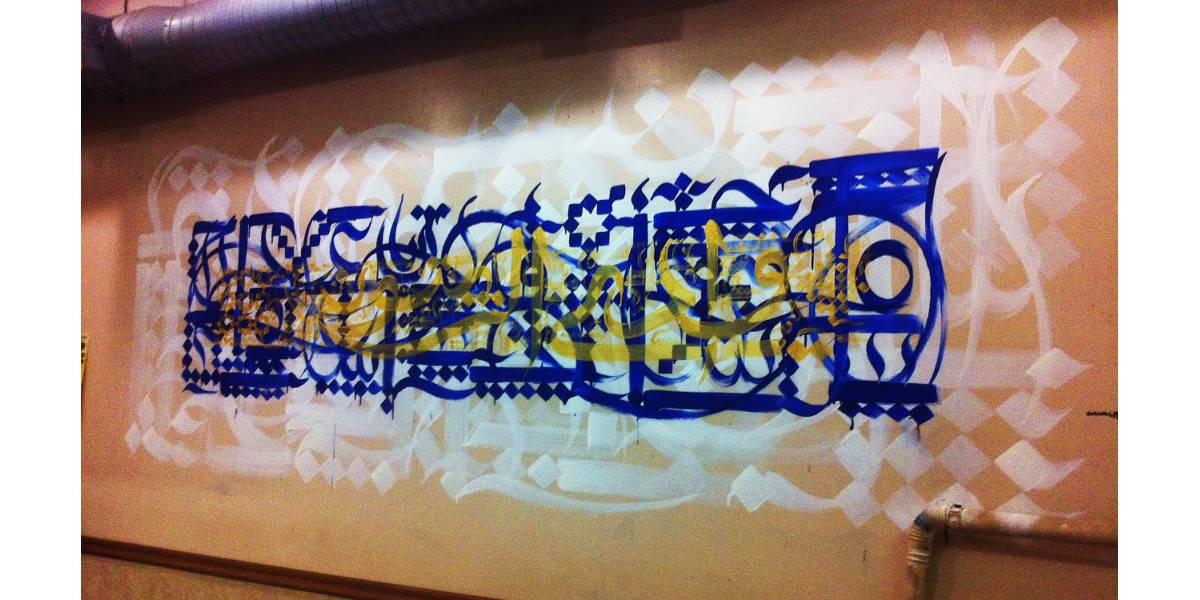 Since his move to the United States, Rocko has been heavily involved in the Brooklyn street art scene. His strong connections to the art scene in New York City are seen through various collaborations, with artist such as Zimer, Eelco and N Carlos J.
Mural in New York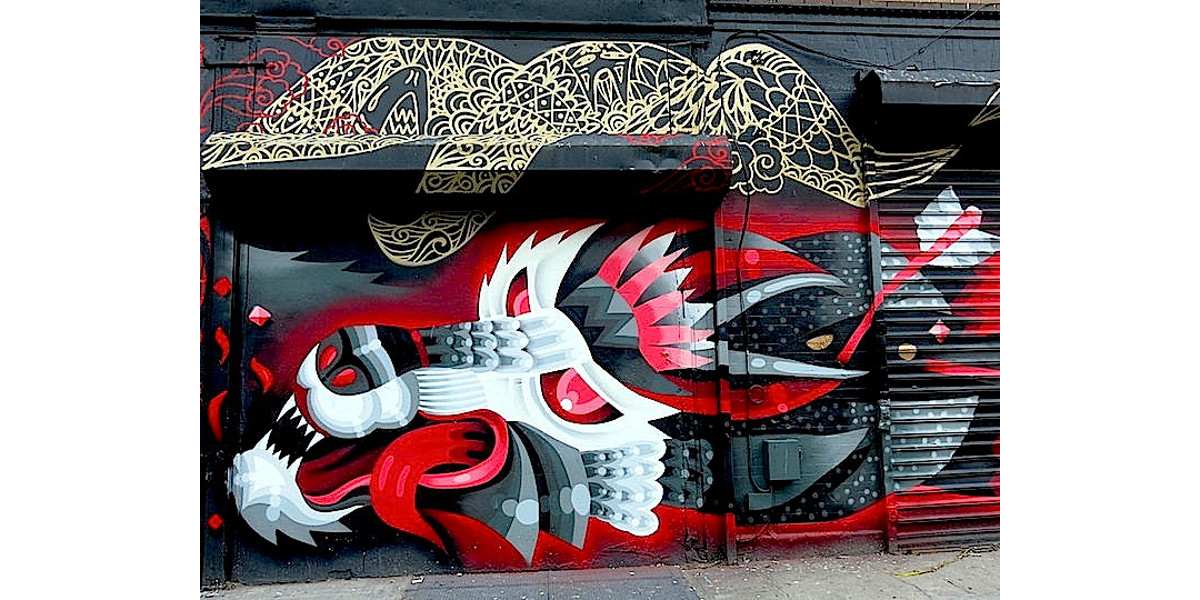 Together with N. Carlos J., Rocko co-curated Brooklyn is the Future group show. For this exhibition, they invited more than 40 graffiti artists and muralists, including Appleton, Ben Agnotti, Eelco, Just, Lexi Bella, Ll-Hill, Mason Eve, Misha T, Nepo, Pesu, Savior Elmundo, and Szize, among many others.
Rocko also directs a senior center in Bushwick and works in a collaboration with the Brooklyn Arts Council with an aim to present free and affordable arts event, train artists and teach students, induce and promote new projects. In addition, the artist curates the Dodworth Mural Project, launched in 2014.
Rocko is represented by AZART Gallery, located in New York.
All images copyright © the artist