Rodja Galli, working under the pseudonym ro*, makes visually beautiful art in the field of illustration and graphic design. His artistic horizons are constantly expanding but the style stays unique. Sensually pleasing, his illustrations perfectly capture his highly professional analogue skills. He got his university degree in illustration at Hochschulabschluss (HGK) Luzern in 2005, and a year after he started making art. This urban artist found his place in the mainstream market with his design portfolio that includes graphic work, industrial clothes design, layout orders and nowadays even consulting services for interior designers. It is no surprise that his art has no strict boundaries since he can switch from medium to medium without losing his sense of originality.
His illustrations perfectly capture his highly professional analogue skills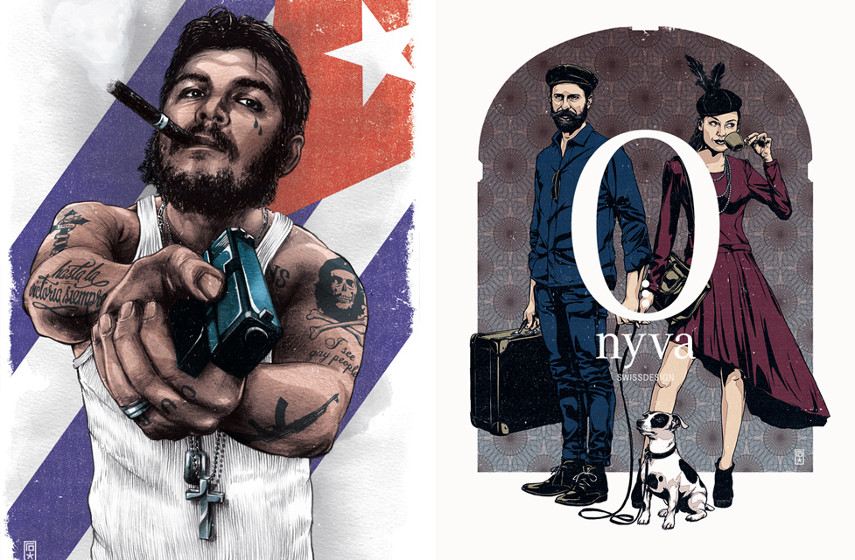 Bringing Fun to Work
There is a special sense of fun in Rodja's style. His illustrations are bright, vivid and quite often taken out of the context of cultural stereotypes. He started making art for clubs and cafes, then later for magazines and free work. Rodja, Ro*, had always felt there was a certain discrimination against illustrators, and he wanted to prove his reputation to the art world. Switching his mediums quickly, he follows his stream of consciousness that's under constant inspiration attack. This joyful character finds inspiration in reading and just, simply, out of his right brain. His best work has been done with markers on acrylic. Since he believes in black and white beginnings, color is gradually added to his illustrations. The most suitable materials for his work are paper and packaging boards.
Rodja unites illustration, design and art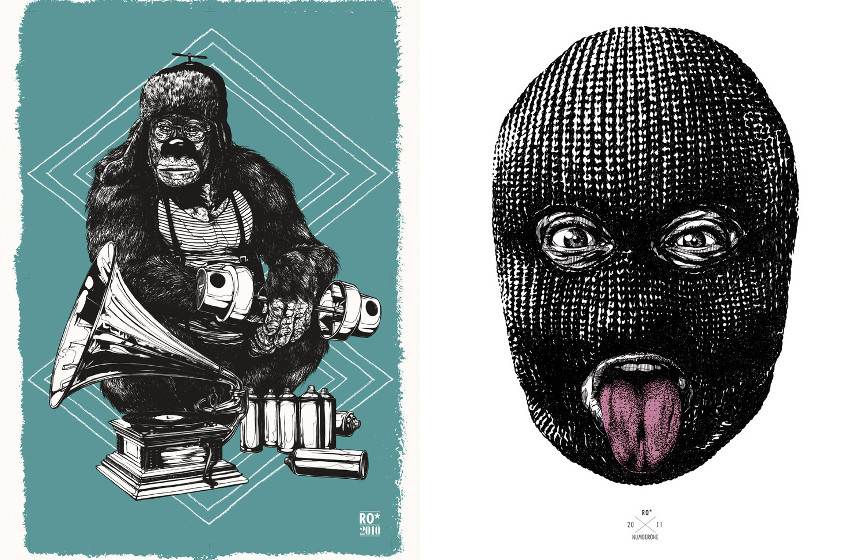 Gradueted Illustrator, Self-proclaimed Analogue Engenieer
After he got his university diploma, Rodja took matters into his own hands, in this case, pencils and pens, and made it to the mainstream audience. He painted at live shows, he designed logos and posters and made flyers for various clients. Fashionable, effortlessly cool and genuine, he did amazing work with sweatshirt design, prints and a lot of different wearable confectionery pieces. After the earthquake in Japan in 2011, Rodja drew a print for charity web shop for the victims of the earthquake called Tomodachi Calling. In the era of hipster irony and uniformness of styles, his work comes as a real refreshment. He is undoubtedly cool self-proclaimed analog engineer.
Ro* painted at live shows, he designed logos and posters and made flyers for various clients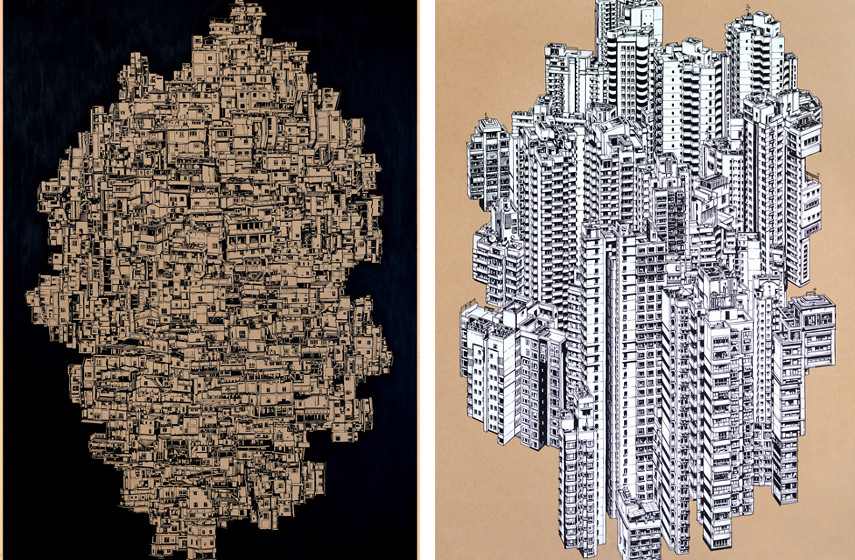 Moving forward and A259
Rodja works as a freelance designer and at the studio A259, which he founded with his two colleagues Nikolaj Vejlstrup and Basil Anliker. The trio has been together since the early teens and they collaborate in the field of cover design. With different artistic backgrounds, they combine graphic art, illustration, visual art and even moving pictures. Almost every aspect of this young artist's career is filled with creativity, no matter if it's the music he listens to, the art he makes, or the people he works with.
The artist is represented by GALERIE SOON Bern.
Rodja Galli lives and works between Lucerne and Bern, Switzerland.
All images © Rodja Galli website and Galerie SOON Bern.