Born in Lübeck and based in Berlin, Rolf Ohst is a German contemporary artist who deals with today's society in his work.
Rolf Ohst astonishes with his unusual themes, which often appear beamy and extremely present due to their physical abundance and strong gesture, but also with his skill in the technique of realistic painting, that is based on extensive experience over many years.
The defined power of observation and also the unique focal point take effect on the artist's paintings, etchings and drawings and open up an insight in the mostly intimate, frequently disturbing world of the illustrated figures.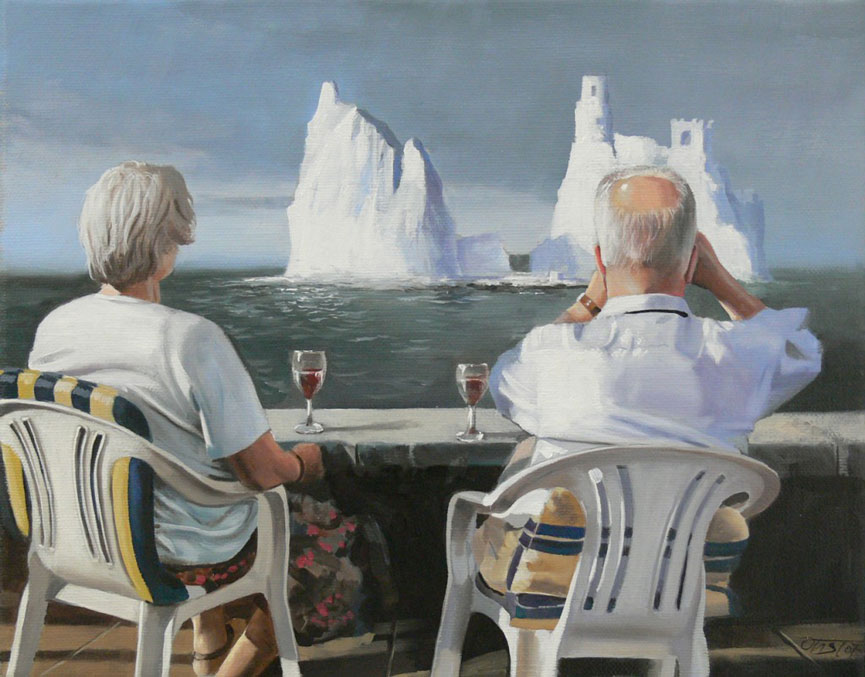 Rolf Ohst has is concentrating entirely on the topic "human". He presents his protagonists in an exceedingly present way, within the viewer's grasp in the front plane of the image. Not only the situations but also the bodies themselves - which he applies himself to with a great attention to detail - are sometimes witty, sometimes grotesque and at other times erotic.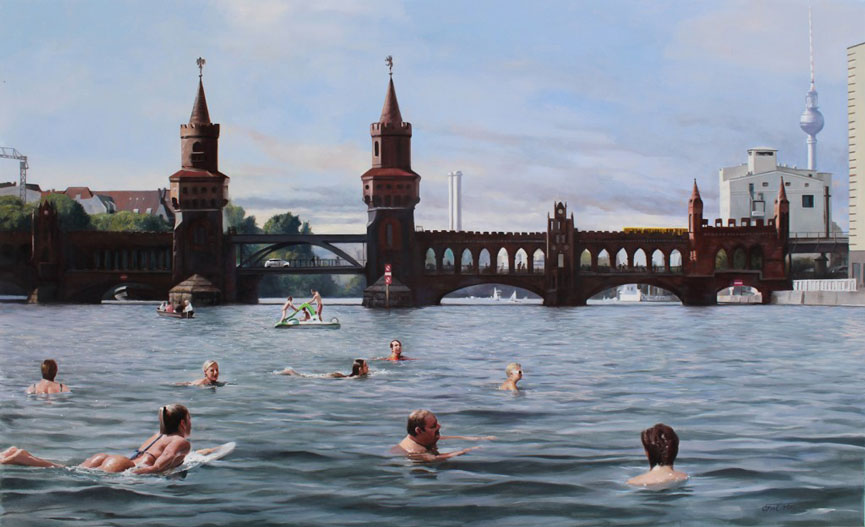 In spite of his immediateness and directness there is always the need of a second view to comprehend the content of the image, to understand a second level of sense and to seize the connote metaphor. With Rolf Ohst, reality obtains surreal streaks yet stays real.
Featured image: Rolf Ohst - in front of his artwork - photo courtesy of Galerie Benjamin Eck