Ron Arad is a famous Israeli mastermind designer, artist, and architect who constantly experiments the boundaries between these disciplines with his diverse and bold creativity. His international breakthrough happened when he invented the Rover chair and quickly positioned himself as one of the leading industrial designers. The commercial success was followed by the recognition of his artistic and architecture skills, and today he is praised as someone who defies definitions and the restrictions of labeling. Designers accuse me of being an artist, artists accuse me of being an architect, and architects accuse me of being a designer. But it doesn't bother me too much; that's just the way the fragmented world works.[1]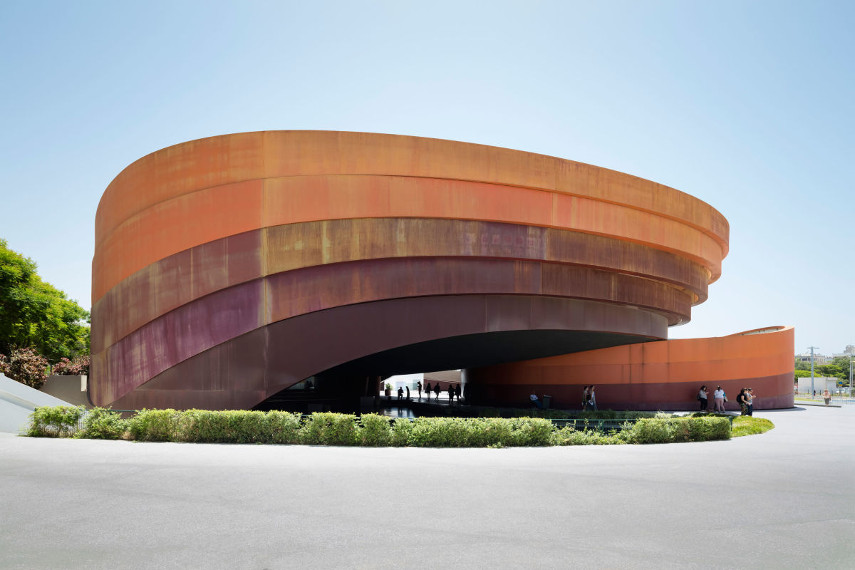 What Do You Want Me To Do?
Arad is born in Tel Aviv in 1951 in an artistic family. He attended the Bezalel Academy of Arts and Design in Jerusalem until he decided to move to London in 1973 in order to continue educating himself in the field of architecture. He was one of the rare students to be accepted to the Architectural Association in London without a portfolio to submit, where he studied under Peter Cool and Bernard Tschumi. He simply came and said to the committee I don't have a portfolio. I have a 6B pencil. What do you want me to do?[2] Bravery and confidence continued to shape his following decisions. The crucial moment for his career was when one day he decided not to attend the architecture practice that he worked for at the moment, and to head to the scrapyard where he found the Rover backseat which will become the part of the famous postmodernist chair in 1981. In the same year he co-founded the One-Off design and production studio, and in 1994 - 99 he created the Ron Arad studio in Como, Italy. Since he had designed for the leading companies in the world. Ron Arad worked as a professor at the Hochschule of Vienna from 1994 to 1997 and as a Head of Design Product Department at the Royal College of Arts in London from 1997 to 2000. He was awarded the 2011 London Design Week Medal and became a Royal Academician of the Royal Academy of Arts in 2013.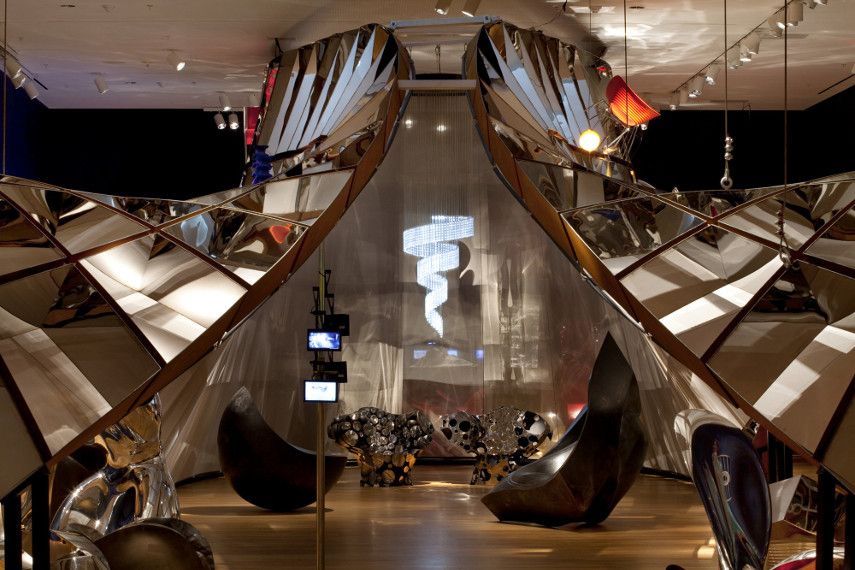 Distinctive Style
Arad is mostly known for the biomorphic furniture he designed, described as emotional and sensual, yet aggressively light and practical. He usually works with aluminum or polyamide but his favorite medium of choice is steel. Steel is very a forgiving material; you can bend it, you can weld it, you can drill it, you can cut it, you can change your mind, you can squash it and get amazing stuff.[3] Arad's bold innovativeness is rendered in many of his popular products such as the Bookworm bookshelf designed for Kartell in 1997. The edgy, rough lines and materials are combined with intense colors or unforgettable, unusual shapes. Arad is a great admirer of Marcel Duchamp and Man Ray, whose influence can easily be traced in his postmodern work.
Twisting large scale aluminum sculpture with a calming effect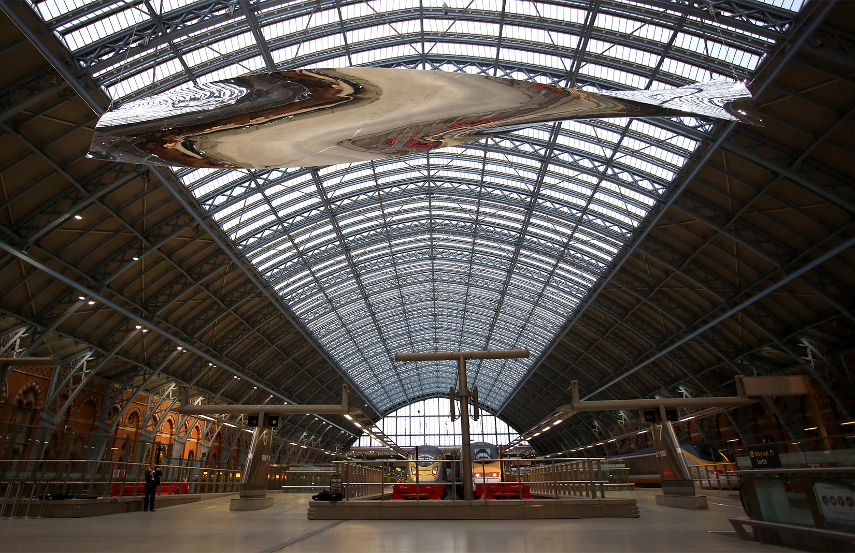 Large Measures
Ron Arad has exhibited numerous times around the world, at Centre Georges Pompidou in Paris, Metropolitan Museum of Art in New York, Victoria & Albert Museum in London and the Vitra Design Museum in Germany, just to name some of them. His latest projects are the sculpture Thought of Train of Thought at the station St Pancras in London, a twisting large scale aluminum sculpture with a calming effect, and the design of the TOHA tallest skyscraper in Israel that is going to open in 2018. And as an art critic Deyan Sudjic said for Arad, he was once an idiosyncratic and isolated figure on the artistic and design scene, but today he is the one who shapes the mainstream.
Ron Arad lives and works in London.
References:
Barnett,L, Ron Arad, architect and designer – portrait of the artist, The Guardian [April 9, 2017]
Vardinoyanni, A. A, A straight line is also a curve, Art Flyer [April 9, 2017]
Ibid.
Featured image: Ron Arad - Portrait of the artist - Image via inspireexpo.blogspot.rs
All images used for illustrative purposes only