Rone is a notable street artist living in Melbourne, Australia, famous for his lavish paintings and murals of glamorous and beautiful women. His reoccurring motif is so-called Jane Doe, in which the artist attempts to convey the friction point between beauty and decay. His recognizable style gives an iconic tone to urban art and adds a strong emotional side to it. Rone started off as a graphic designer, only to discover his talent for painting. In 2002, he was decorating skateboards and skate parks, and working on paintings, until 2010.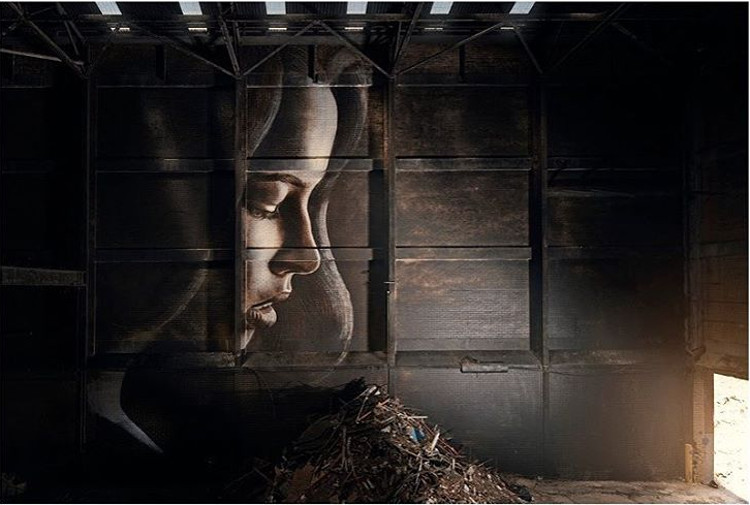 First Time's a Charm
The artist painted his first large-scale mural in Miami in 2010, and his career took off from that point. Living in Melbourne was a good thing, given that in Sydney, though a much more popular city, street art wasn't welcomed for many years. In Melbourne however, there are many alleys and streets, and there is always a wall to paint. This still had to be done undercover, and yet in 2003, Rone with his fellow artist, got himself caught by the police at Empty Show, an illegal exhibition held in derelict buildings.
Image on the right shows Reno painting his first large-scale mural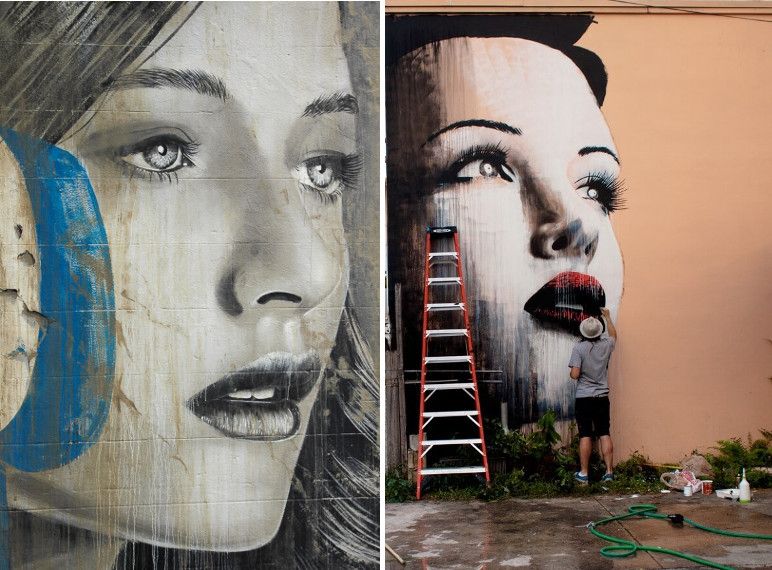 Change of Style
Most of Rone's early works have been produced either through a process of stenciling or screen printing. This doesn't allow for much freehand style, and that is exactly what the artist has been working on, and moving toward. Freehand enables openness and looseness that exude into the image. Rone finds that this style gives a certain raw quality to his pieces that enhance the art in every possible way. Over the years, his trademark figures, heroic and alluring, almost cinematic icons emerge in even more emotional and elaborate forms.
Reno has embraced a freehand style to express more emotion and allure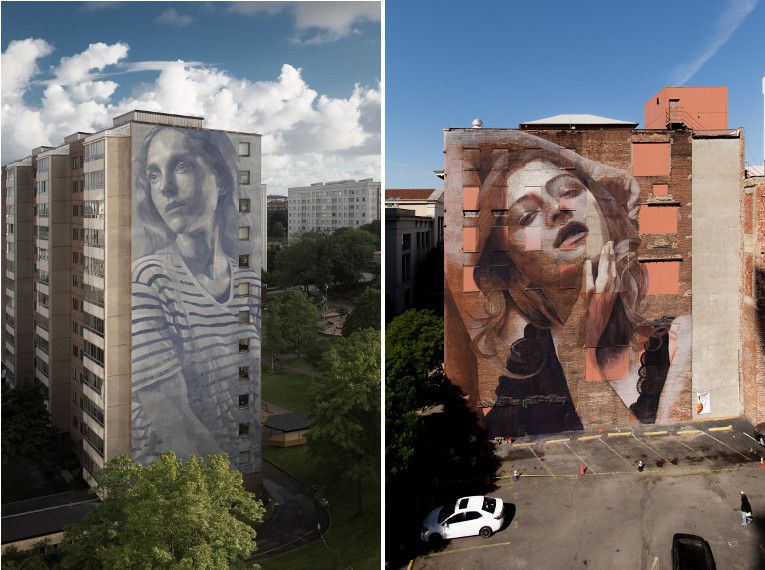 Back to Basics
Rone lived in the city of Geelong, before moving to Melbourne, where he would swiftly become an unmistakable part of the cityscape, permeating the landscape at a high rate. After going corporate with his large-scale murals, the artist has returned to some smaller-scale work. This process takes him back to the beginnings when he had to work undercover and quickly, followed by the adrenalin rush. It is as if a circle has been closed with the exhibition Empty that took place in 2016. Having returned to smaller-scale pieces, his works have been exhibited around the world, providing him worldly fame.
The artist leaves a recognizable trademark with his pieces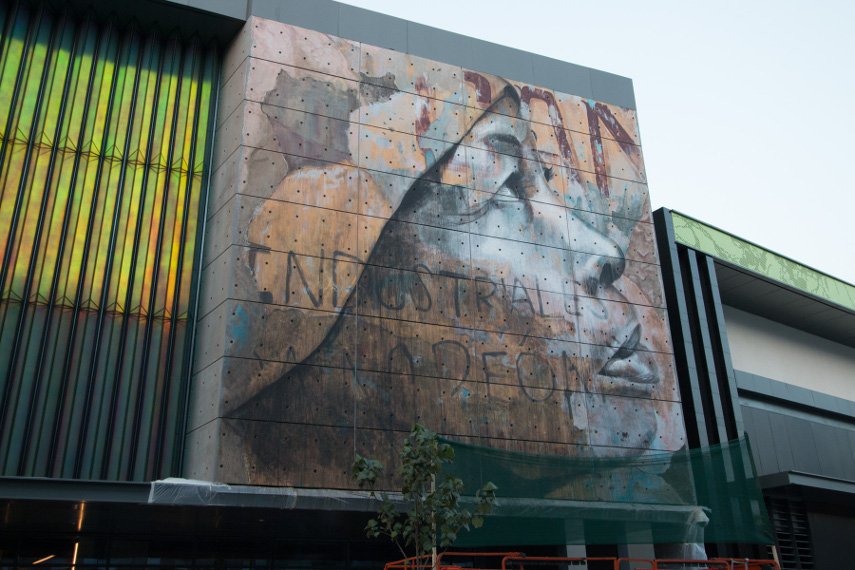 What Melbourne Owes to Rone
It was a long way from the early 2000's when Rone started as a part of the Everfresh group to becoming a celebrated street artist, and nothing happened overnight. With a mixture of diligence, talent, and patience, Rone overtook the streets of Melbourne and is responsible for putting it on the art map. His work is found both in galleries and on the streets and has been an acquisition by the National Gallery of Australia. The artist was commissioned to work with Jean Paul Gaultier and has exhibited work in prominent galleries in London, San Francisco, Berlin and New York, among many other cities across the world.
Featured Image: Rone - Wynwood Miami, 2013 - Image copyright of Sean R Sullivan
All images via rone.com