Robert Matzke aka Rookie The Weird is a German artist, a member of The Weird crew best known for his sarcasm and humor. He referrers to himself as pop-surrealist.
Matzke was born in 1979 in Dresden, the capital city of the Free State of Saxony in Germany. From 1997 to 2000, Robert trained for a cabinetmaker in Dortmund. Since he started drawing and doodling very early, doing a graffiti as well in a meantime, he started to search for a university that will combine all his interests so he started to study design, focusing on illustrations in Münster where he graduated in 2007. Since 2004 Robert Matzke aka Rookie The Weird is working as a freelance designer and artist with various publications in books and magazines.
Rookie the Weird in Heerlen, Netherlands for Heerlen Murals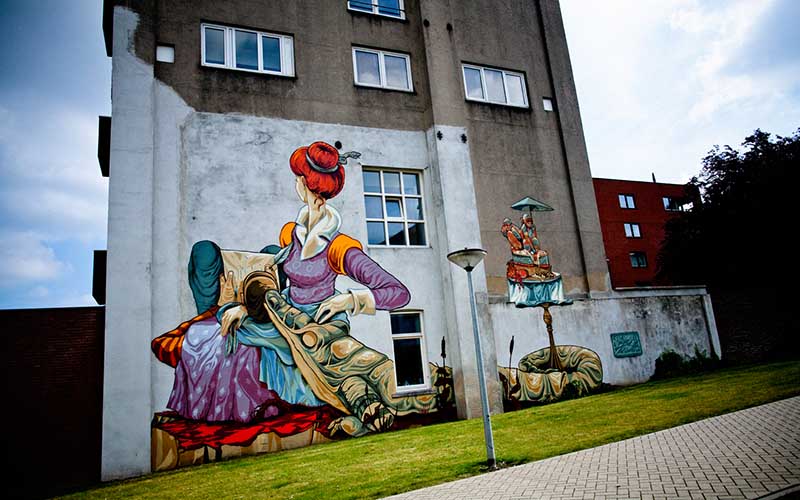 Matzke is a member of The Weird Crew, a group of artists from Germany and Austria. The crew was founded in 2011 and counts ten artists so far. They all come from a graffiti background but currently working as artists, illustrators, lecturers or graphic designers. The crew members are CONE, DXTR, FRAU ISA, HERR VON BIAS, NERD & QBRK are LOW BROS, NYCHOS, LOOK, VIDAM and, of course, ROOKIE.
Rookie the Weird and his Illustrations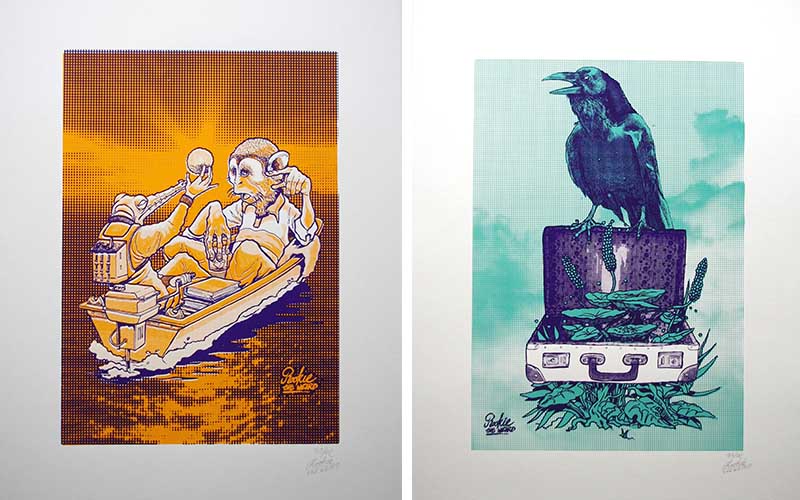 Rookie the Weird usually focuses on personal experience and everyday situations, adding a certain humor and sarcasm to those often banal events. His very original and personal style is defined by the artist himself as a pop-surrealism. His art is mostly whimsical and grotesque but it is always spontaneous, unique and stylistically brusque.
Rookie the Weird in Cologne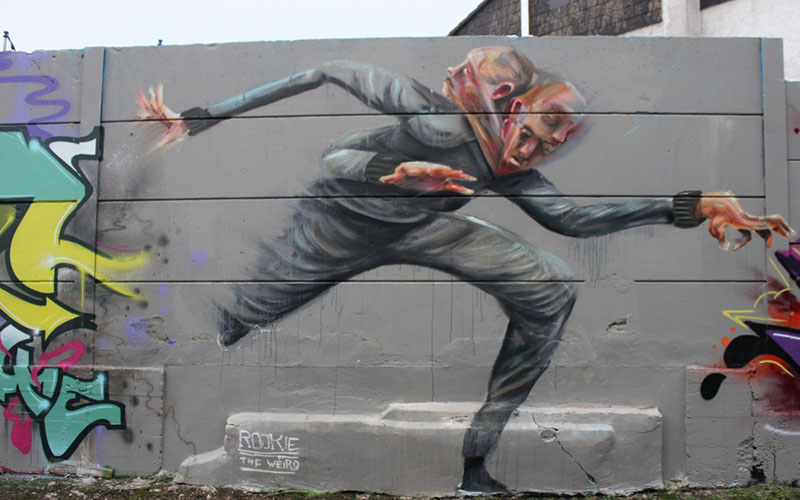 The techniques and materials he uses, as well as the locations he chooses are providing an unfinished and kind of raw impression of his artworks, whether it is an illustration or an outdoor street art.
Robert Matzke is an artist at the Contemporary Underground Art Consulting Art Is Just A Four Letter Word.
Rookie The Weird lives and works in Germany.
All images copyright © the artist